Taxis in Lugano
Experience the ease and convenience of taxis in Lugano for all your transportation requirements. Whether you're travelling to or from Lugano Airport or venturing into the city centre and its nearby attractions, taxis offer dependable and effective transportation, allowing for complete privacy and control over your journey. With many taxi operators at your service, locating a taxi in Lugano, Switzerland is a straightforward task. You can easily flag down a cab on the street or use a local Lugano taxi number to schedule your ride, ensuring a comfortable and efficient way to explore this beautiful city.
TRAINED DRIVERS
Hand picked & english speaking drivers
LOW PRICES
Same price as a regular Taxi from the line
FLIGHT MONITORING
Drivers are always on time
QUALITY SUPPORT
24/7 Email & Phone support
How much does a taxi cost?
Night time


(00:00 - 05:00)
LUGANO CITY CENTRE TO GANDRIA
LUGANO CITY CENTRE TO NOVAGGIO
LUGANO CITY CENTRE TO LOCARNO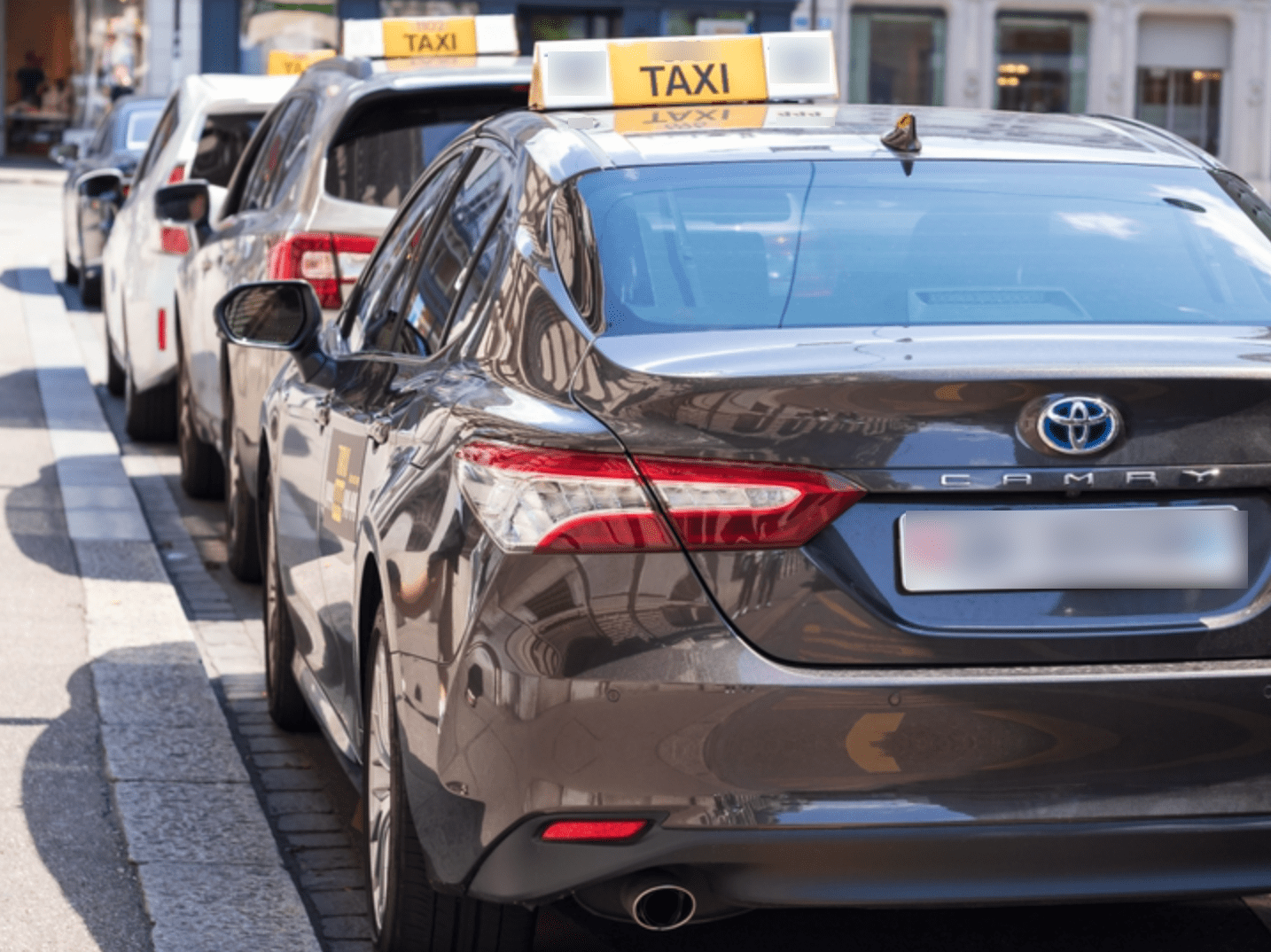 Information and fares for a taxi service in Lugano
In Lugano, taxi fares are determined using taximeters, which consider both time and distance for an accurate fare calculation. The initial fee for starting a taxi ride in Lugano is approximately €5.20 (CHF 5.00), with an additional charge of around €4.20 (CHF 4.00) per km travelled. Additionally, there is a waiting fee of €157 (CHF 150) per hour.
For a hassle-free experience, without any unpleasant surprises or hidden fees, and to ensure timely pick-up and drop-off directly to your destination, you might want to consider pre-booking a private transfer online with one of Welcome's reputable local drivers, offering a fair and fixed price for your door-to-door trip.
What our customers say about Welcome
Getting a taxi in Lugano
Taxis in Lugano are typically black and easily identifiable. These black taxis are a common sight in the city, serving as a convenient transportation option. Whether you're looking for a Lugano taxi service on the street or at a taxi rank, taxis are a reliable and easily recognisable mode of transportation to explore the city's attractions and nearby destinations with comfort.
For a more personalised experience, you can pre-book your private Lugano taxi service online, or request a pickup over the phone. Two of the recommended local taxi companies you can consider calling are Taxi Service Lugano, reachable at +41 (91) 944 24 24, or Taxi Stella, reachable at +41 (91) 993 15 15.
Benefits of booking your Lugano taxi with Welcome
Managing your travel expenses efficiently is essential when exploring Lugano, as it is in many other cities. To address this concern, planning and pre-booking your Lugano taxi transfers can be a smart strategy.
Pre-arranging your taxi in Lugano means you won't have to stand on the street waiting for an available taxi or worry about carrying cash for payments throughout your trip. For a smooth and budget-friendly travel experience, think about reserving your rides in advance with a trusted provider like Welcome Pickups. That way, you can enjoy excellent 24/7 service, a ride with a local professional driver who speaks English fluently, competitive rates, and round-the-clock customer support for your convenience and peace of mind.
Lugano taxi tips
Look for the distinctive black taxis in Lugano for a convenient mode of transportation, favourable both by tourists and locals.
Confirm fares with your taxi driver in advance or ensure the taximeter is used to avoid any surprises.
Consider pre-booking your taxi online with reputable services to ensure a seamless and cost-effective experience.
Tips are not expected, but you can round up the fare if you are satisfied with the service and if the driver helps with your baggage. 
Wheelchair-accessible taxi in Lugano
Accessible taxi services in Lugano for passengers with reduced mobility are available and can be conveniently arranged through services like Minitaxi. These specialised taxis are thoughtfully designed to cater to individuals with mobility challenges, providing ample space and safety during the journey.
When reserving a wheelchair-accessible taxi, it's crucial to communicate your specific accessibility needs, such as the necessity for ramps or lifts. This ensures a seamless and comfortable experience. Booking in advance guarantees that the appropriate vehicle is ready and that your assigned driver is trained and equipped to meet your specific requirements.
Safety and complaints for your taxi in Lugano, Switzerland
Licensed taxis in Lugano are a reliable and secure choice for transportation, and Lugano is generally recognised as a safe destination. The government regulates both taxi vehicles and drivers, ensuring a high level of service.
In the rare event that any concerns or issues arise during your taxi ride, it's advisable to take note of important details such as the taxi's plate number, the driver's name, and the date, time, and locations of your pickup and drop-off. This information can be used to report any problems to the taxi service provider you used, or, for more serious matters, you can contact the Lugano police department by calling +41 (58) 866 81 11.