Reliable taxi in Manaus
Manaus is the capital of Amazonas, a state in the northern region of Brazil. Surrounded by rivers and rainforests, the city is home to some of the most spectacular wildlife in South America. Manaus has become a popular tourist destination due to its rich culture, unique natural attractions, and vibrant nightlife. Naturally, exploring the Amazon Rainforest is one of the most popular things to do in Manaus, as is visiting the Meeting of Waters, where the Negro and Solimões rivers meet. Other top attractions include the Manaus Opera House, Palacete Provincial, Anavilhanas National Park, Teatro Amazonas, and Museu da Amazonia.
Manaus has much to offer for those looking to experience an unforgettable vacation. Taxis are affordable and plentiful, offering both tourists and locals an easy way to get around. For stress-free and enjoyable transfers in Manaus, you can also book in advance with Welcome Pickups.
TRAINED DRIVERS
Hand picked & english speaking drivers
LOW PRICES
Same price as a regular Taxi from the line
FLIGHT MONITORING
Drivers are always on time
QUALITY SUPPORT
24/7 Email & Phone support
How much does a taxi cost?
Night time


(00:00 - 05:00)
PONTA NEGRA BEACH TO CIGS ZOO
MUSEU DA AMAZÔNIA TO PALACETE PROVINCIAL
TEATRO AMAZONAS TO INPA NATIONAL INSTITUTE OF AMAZONIAN RESEARCH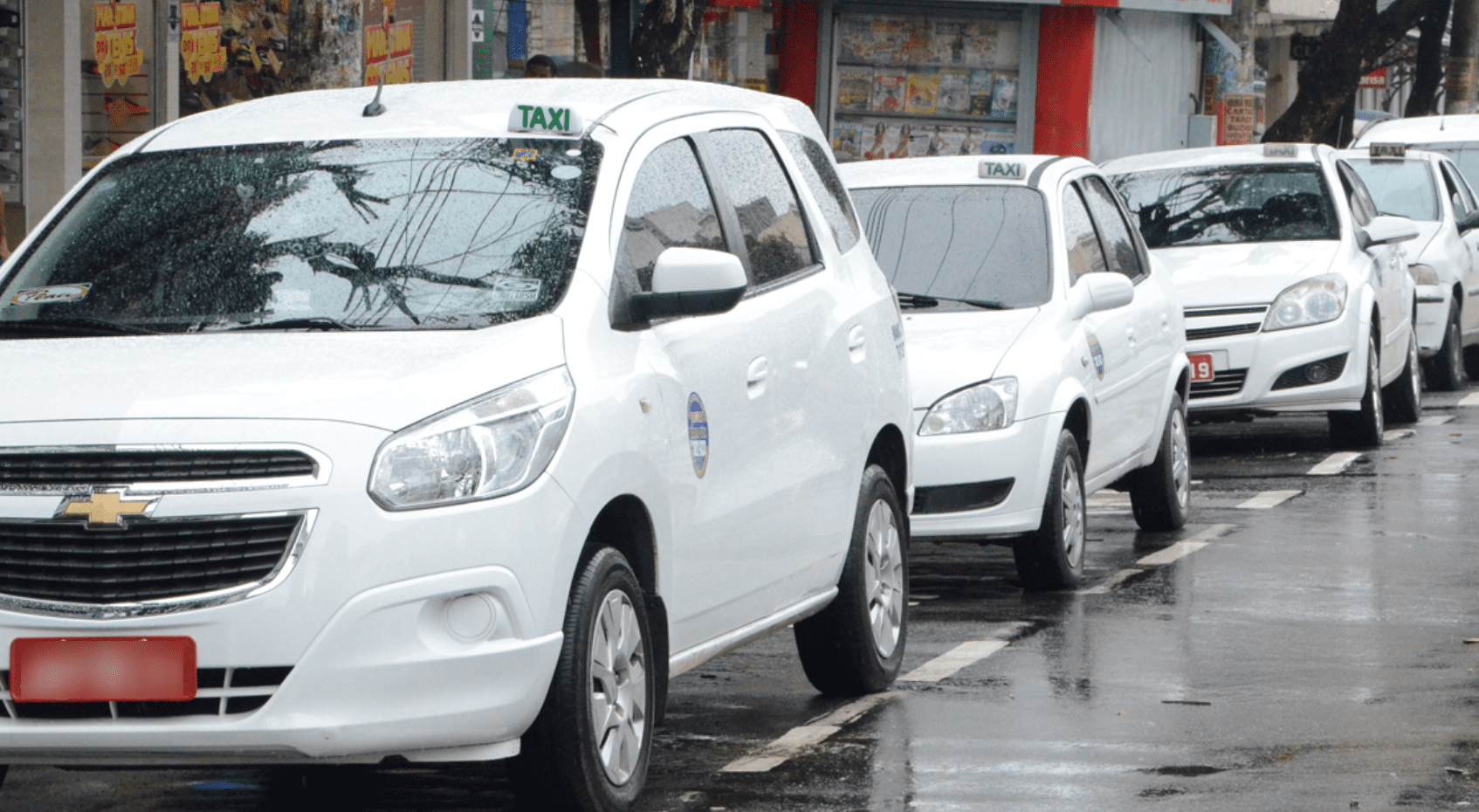 Manaus taxi prices
A taxi in Manaus is affordable, especially compared to Europe and North America, and you can easily find one near landmarks, busy locations, and transportation hubs. While cabs tend to use taximeters, quality and reliability may vary, so it's best to use only established providers with licensed drivers. An alternative option is to book a Manaus radio taxi, which offers fixed rates based on your destination, providing both convenience and cost predictability.
Day rates
Base fare: €1 (BRL 5)
Cost per km: €0.60 (BRL 3.12)
Waiting cost/per hour: €9.10 (BRL 48)
Night rates
You can expect a higher tariff (about a 30% increase) from 22:00 to 06:00 from Monday-Saturday, as well as on Sundays and national holidays. 
What our customers say about Welcome
How to get a taxi in Manaus
Getting a taxi in Manaus is a fast and convenient way to navigate the city. It is also easy, as you can usually find them in popular locations all around the centre. As regulations can be a bit lax, the trip's quality and price can vary, so we suggest using a radio taxi in Manaus, or a private transfer operated by established companies. To avoid surprises, ask for a cost estimate before booking and double-check the quote with your hotel concierge or online to see if it's within reason. Below are some of the best-rated Manaus radio taxi companies you can contact:
Ponto de Táxi Presidente Figueiredo: +55 (92) 992 613 536
Cooperative Taxi Drivers Dolphin: +55 (92) 212 98 000
Tucuxi Radio Taxi: +55 (92) 212 39 090
Pre-booking your taxi in Manaus
If you're planning a trip to Manaus, pre-booking a transfer with Welcome is the way to go. You can count on us for easy, reliable, and stress-free pickups and door-to-door drop-offs, 24/7.
Our friendly English-speaking drivers are local professionals who are happy to introduce you to the city and are always on time. Plus, our rates are competitive and fixed, offering you peace of mind on all your travels. We're also here for you with round-the-clock customer support to make sure you're completely satisfied with the service.
Manaus taxi tips
Since English isn't commonly spoken in Manaus, it's a good idea to have a map or a location app ready to help communicate your desired destination to the driver.
When taking a taxi in Manaus, it's important to distinguish between a local taxi that uses taximeters and a Manaus radio taxi that charges flat fees.
Even though taxi drivers in Brazil are supposed to take card payments, the reality is that most of them don't. So, it's a good idea to simply ask your driver about this before your ride begins.
In Brazil, the usual practice for tipping is to round up the fare. But before doing so, double-check to see if it's already included as a service fee in your total.
Wheelchair-accessible taxi in Manaus
There are several Manaus radio taxi companies that provide wheelchair-accessible transport such as Brazil Airport Taxi, and global transport companies such as Viator and Holiday Taxis. To make sure that the necessary accommodations are met, we recommend letting the company know about your specific requirements for accessible transportation when booking, and planning your transfers ahead of time, to ensure vehicle availability.
Manaus taxi safety and complaints
Taxis in Manaus are generally considered safe for travellers, but opting for well-established taxi companies rather than hailing cabs off the street is recommended. If you need to file a complaint, you can directly contact the taxi company you used. For more severe issues you might have faced, call the Police Station for Crimes Against Tourists (DECCT) at +55 (92) 365 21 656 – available Monday to Friday from 08:00-18:00. In emergencies, contact the police directly at 190 for immediate assistance.