Mombasa taxi services
Mombasa is a coastal city in southeastern Kenya along the Indian Ocean and the country's second-largest city. It's famous for its sparkling white sand beaches and its exotic hotels and resorts, ideal for a relaxing vacation.
Whether you plan to move around the city or explore nearby destinations, Mombasa taxi services are the most convenient option to do so, if you don't want to waste time waiting around and trying to navigate an unfamiliar public transportation network. There are many different operators providing on-demand taxi services in Mombasa 24/7 and you can hail a taxi from the street or look for a taxi rank near busy locations. If there are no taxis around, there are many taxi apps in Mombasa to choose from, which you can use to order a cab online, whilst you can also call a cab over the phone. If you have a fixed itinerary, another great idea is to pre-book your Mombasa taxi for an even smoother experience; that way, you'll secure a reliable driver and a door-to-door transfer – no matter where you are or what time it is.
TRAINED DRIVERS
Hand picked & english speaking drivers
LOW PRICES
Same price as a regular Taxi from the line
FLIGHT MONITORING
Drivers are always on time
QUALITY SUPPORT
24/7 Email & Phone support
How much does a taxi cost?
Night time


(00:00 - 05:00)
MOMBASA CITY CENTRE ➙ OLD TOWN
MOMBASA CITY CENTRE ➙ NYALI BEACH
MOMBASA CITY CENTRE ➙ HALLER PARK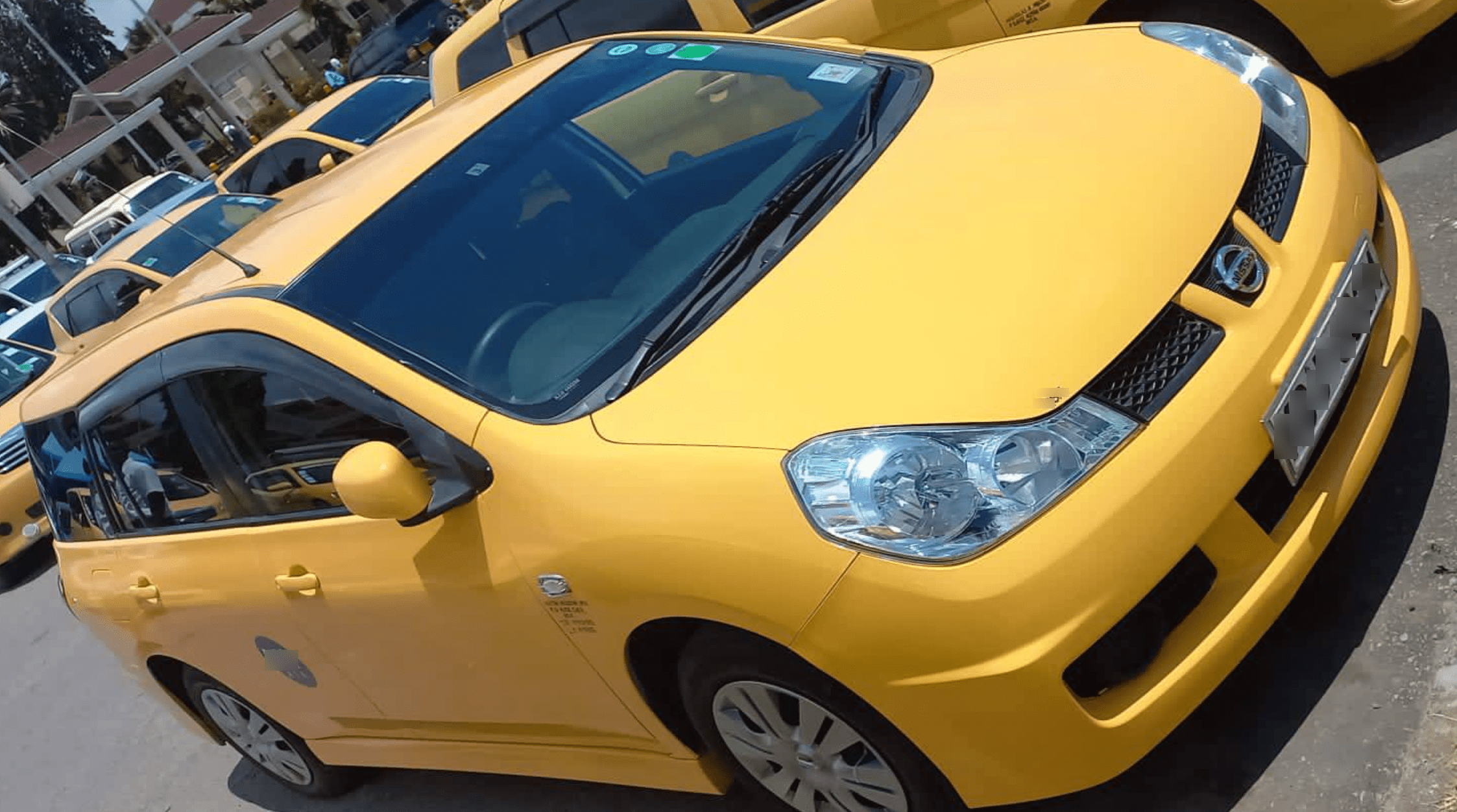 Mombasa taxi fares
Taking a taxi in Mombasa is a popular transportation option for locals and tourists alike. If you're careful to spot unregistered drivers and confident when it comes to negotiating an excessive fare, Mombasa taxi prices are reasonable and a good value-for-money choice. There are no fixed fares and in most cases no taximeter installed – or even when there is one, it's not always put to use. This shouldn't prevent you from using a Mombasa taxi during your trip; just make sure to agree on the trip's price with the driver before you get in the taxi and haggle if needed. As a reference, a 5 km ride is expected to cost on average about €8 (KES 1,256).
Keep in mind that each operator might take different factors into account when calculating the total fare, like the number of passengers, the time of day, luggage items, etc. To ensure a fixed, competitive fare and pay for your ride in advance, you can always pre-book your Mombasa taxi with Welcome Pickups.
What our customers say about Welcome
How to find a taxi in Mombasa
Mombasa taxi services are available 24/7 around the city, making it a convenient transportation option to explore the city or surrounding areas during your trip. You will find a Mombasa taxi almost everywhere around the city, including popular locations like the airport, busy bus stations and tourist attractions. You may find the typical yellow taxis but the colour of the vehicle may also vary, depending on the operator.
You can usually hail an available taxi in Mombasa from the street but make sure that it's an official operator before you take it. There are also many taxi apps in Mombasa that you can use to order a taxi online. Alternatively, you can make a reservation for a cab pickup over the phone; some of the most reliable local operators are:
Kenatco Taxis: +254 709 642 000
Delight Cabs: +254 202 305 697
Voda Taxis: +254 736 090 620
Don't forget that you can always pre-book your taxi in Mombasa with Welcome Pickups to ensure reliable door-to-door service at a fixed, competitive fare.
Pre-book your taxi in Mombasa
Even though taxi services in Mombasa are reliable in most cases, it can be stressful having to look for a taxi in a remote area or negotiate the ride's fare. A great way to upgrade your travel experience and enjoy peace of mind from the get-go is to pre-book your taxi in Mombasa with Welcome Pickups – your friend on the ground around the world!
With Welcome, you ensure reliable and friendly door-to-door service with a professional, hand-picked English-speaking driver from the moment you land at the airport and whenever you need a taxi in Mombasa during your trip. The greatest benefit is that Welcome guarantees a fixed, competitive rate. Pre-paying for your ride not only helps you stay within budget but also ensures that you won't need to haggle with the driver or deal with cash payments and currency exchange; the ideal way to enjoy a stress-free vacation!
Mombasa taxi tips
Most taxis in Mombasa don't accept card payments, so make sure to carry cash in various notes.
Some Mombasa taxi companies might charge per person and not per vehicle; always ask about the total fare before getting in the taxi.
You can use a map application on your mobile to ensure your driver is taking the shortest route available to your destination.
Tipping your taxi driver isn't mandatory but it's customary for good service; you can round up or leave a tip of around 10% of the total fare.
Wheelchair-accessible taxi in Mombasa
Even though Mombasa can be a somewhat challenging destination for wheelchair users, with a bit of research and the right preparation you can enjoy a memorable trip. When it comes to transportation, keep in mind that you'll not find a fully accessible Mombasa taxi on the street. If you, or someone in your travel party, require a fully accessible vehicle, the best solution is to pre-arrange all your transportation needs and activities by requesting an equipped vehicle through a travel agency providing tailored services. That way you won't miss out on anything this exciting destination has to offer. You might also be able to find wheelchair-accessible minivans for rental if you wish to be more independent.
Mombasa taxi safety and complaints
Multiple Mombasa taxi companies provide reliable taxi services in the city; as long as you can spot and avoid unofficial or unregistered taxis, you shouldn't encounter any problems. The fares aren't fixed so you need to agree on the price with the driver before entering the taxi to avoid being overcharged.
If you face any issues during or after the ride with the fare or you need to report the driver for unprofessional behaviour, you can first contact the company that the driver works for. If the matter isn't resolved, you can address the local police or visit a tourist office around the city; they should be able to guide you further. It's essential to write down as much information as possible about the incident, like the driver's name, registration number, and license plate.