Unbeatable service for your taxi in Port of Spain
The capital city of Trinidad and Tobago is most well known for its spectacular Carnival. However, this city also has many natural and cultural sites to explore as well. Be sure to pay a visit to the Queen's Park Savannah, with its incredible botanical gardens. The Emperor Valley Zoo is also a must-see while in the city, as it's the only zoo in the Caribbean to house lions, giraffes and their star attraction, a 30-year-old 12-foot crocodile.
There's no better way to get around this beautiful city than taking a quick and reliable Port of Spain taxi. There are hundreds of local taxis that can be hailed in the street, booked in advance, found at taxi ranks or called through a phone dispatch service.
TRAINED DRIVERS
Hand picked & english speaking drivers
LOW PRICES
Same price as a regular Taxi from the line
FLIGHT MONITORING
Drivers are always on time
QUALITY SUPPORT
24/7 Email & Phone support
How much does a taxi cost?
Night time


(00:00 - 05:00)
FROM AIRPORT TO PORT OF SPAIN
FROM PTSC BUS TERMINAL TO QUEEN'S PARK SAVANNAH
FROM CITY CENTRE TO EMPEROR VALLEY ZOO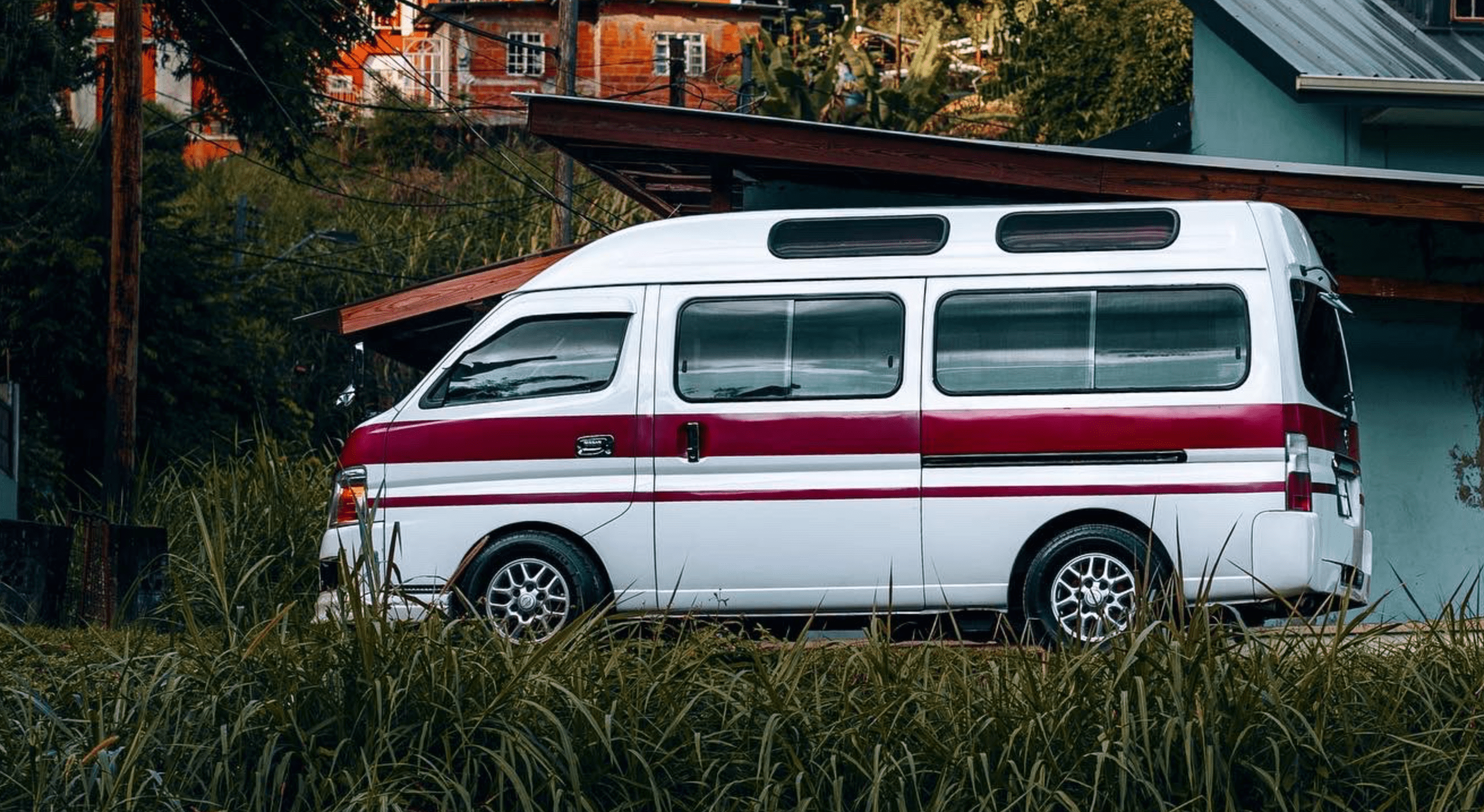 How much is a Port of Spain taxi?
The cost of taking a taxi in Port of Spain will depend largely on your driver. There are no official fixed rates, nor will your driver have a taximeter fitted. The best way to work out your fare is to ask your hotel reception for the average fares of well-known routes and go from there. To avoid being overcharged, be sure to ask your Port of Spain taxi driver for the cost of your journey upfront. 
What our customers say about Welcome
How to get a taxi in Port of Spain
Getting a taxi in Port of Spain couldn't be easier. There are plenty of local taxis buzzing around the city centre, which can be hailed from the street. There are also taxi ranks located around all the major tourist spots, shopping centres, the bus station, the ferry port and the airport. 
However, if you're travelling late at night or during stormy weather and don't wish to wait in the street, you can always book your transfers in advance or call a phone dispatch Port of Spain taxi company to request a pickup. A couple of the top-rated phone dispatch companies are the following:
Versatile Taxi Service: +1 868 713 8523
Route 1 Maxi Taxi: +1 868 625 40531
Benefits of booking your Port of Spain taxi with Welcome
As there are no official taxi fares in Port of Spain, local drivers tend to overcharge tourists who seem unaware of the prices. Local taxis also often pick up other passengers along their routes, which can be slightly stressful and alarming. To avoid these issues, we suggest pre-booking your Port of Spain taxi transfers with a trusted 5-star company such as Welcome Pickups. All of our drivers speak fluent English and offer completely private and personalised transfers, all at competitive fixed-rate fares with no hidden fees.
Port of Spain taxi tips
Some Port of Spain taxi drivers may try to overcharge tourists, ask your hotel for average trip prices so you can negotiate with your driver if needed.
It's normal for drivers to pick up other passengers along the way. If you don't want this, be sure to let your driver know at the beginning of your journey as this may affect your fare.
Tipping your Port of Spain taxi driver isn't expected or common.
Try to show your driver your destination on a GPS app such as Google Maps if they don't speak English.
Wheelchair-accessible taxi in Port of Spain
Although standard taxis in Port of Spain aren't wheelchair accessible, there is a company that offers this specialised service. T&T Wheelchair Accessible Transit & Tours have vehicles that are fitted with ramps and sufficient space for wheelchair users. You can call T&T Wheelchair Accessible Transit & Tours on +1 868 779 0193 to book a transfer in advance.
Port of Spain taxi safety and complaints
Taking a taxi in Port of Spain is generally safe and easy. The main thing you will want to look out for is not being overcharged by the local drivers. However, if you do experience any major issues during your Port of Spain taxi ride, you can report it directly to the local Port of Spain Police Department by calling +1 868 623 7811 or via email. Be sure to note down your taxi number and your driver's name or ID number before contacting the local authorities.