St. Lucia Taxi Service
St. Lucia taxi services are an excellent choice for getting around and exploring all this incredible Caribbean island nation has to offer. With its wide range of activities and adventures, this beautiful destination is a must-see for all adventure seekers. From climbing the Pitons to exploring the island's active volcano or for more relaxed activities, like sightseeing cruises and diving on the island's west side, you're guaranteed to find something you'll love. Amongst the best local transport options available, like buses or water taxis, choosing a St. Lucia private taxi service is one of the most convenient ways to explore the wonders of the "Hellen of the West Indies".
TRAINED DRIVERS
Hand picked & english speaking drivers
LOW PRICES
Same price as a regular Taxi from the line
FLIGHT MONITORING
Drivers are always on time
QUALITY SUPPORT
24/7 Email & Phone support
How much does a taxi cost?
Night time


(00:00 - 05:00)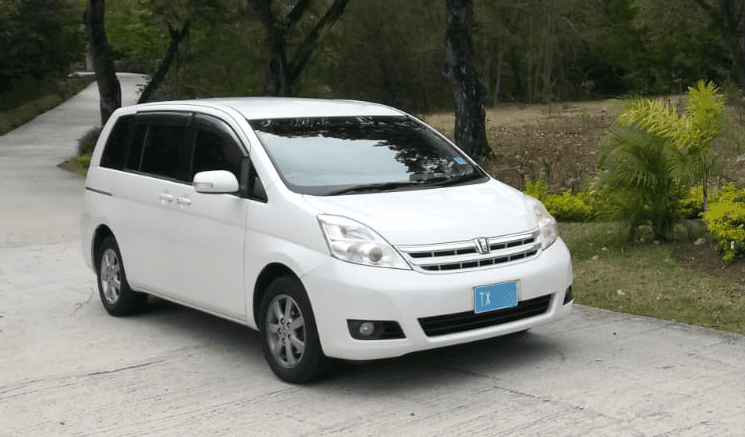 Prices for your Taxi Service in St. Lucia
Taxis in St. Lucia operate under a standard rate structure which the government regulates. Therefore, the prices for a taxi service in St. Lucia are not always metered and will entirely depend on the taxi company you pick, the number of people on board, the distance travelled, and the type of vehicle requested.
It's better to agree on the fare before starting the trip, especially since some taxis do not have meters, but keep in mind you might need to negotiate the price of the ride, with the minimum fare being around €7 (XCD 20) for a ride within the city centre limits.
As a general guideline, here are some of the most popular destinations that you might be interested in for hiring a taxi in St Lucia, bearing in mind they might be subject to change depending on the season and taxi company.
St. Lucia taxi service pricing for 2 people:
Hewanorra Airport (UVF) to Rodney Bay/Gros Islet: €80 (XCD 230)
Hewanorra Airport (UVF) to Soufriere: €75 (XCD 215)
G.F.L. Charles Airport (SLU) to Rodney Bay/Gros Islet: €23 (XCD 66)
G.F.L. Charles Airport (SLU) to Soufriere: €85 (XCD 244)
Rodney Bay to/from Soufriere: €94 (XCD 270)
Rodney Bay to Pigeon Island: €24 (XCD 69)
If you decide to hire a St. Lucia private taxi, the rate will be slightly higher than what standard St. Lucia taxi services have to offer, but overall you will get a much more personalised and comfortable ride. Additionally, taxi fares may change during peak tourist seasons, such as during the St. Lucia Jazz Festival or other major events. So confirming the price with the taxi driver before starting your journey is always a good idea.
To avoid any surprises or hidden fees and guarantee an on-time pick-up and door-to-door drop-off, you can always consider pre-booking a private transfer online with one of Welcome's trusted local drivers for a fixed price!
What our customers say about Welcome
How to Get a Taxi in St. Lucia
When landing at Hewanorra International Airport, you can easily find a St. Lucia taxi service just outside the airport as you exit the terminal. In general, if you're looking for a ride, St. Lucia taxi services are available and easy to find in busy places such as historical landmarks, ports and hotels. St. Lucia taxis are easily recognisable with their light blue number plate with a TX prefix.
Alternatively, you can always pre-book your ride if you know when and where you'll need one, or call a phone dispatch company for a pickup. Some of the most popular local taxi providers you can phone are; Marc's Taxi Service and Tours reachable at +1 (758) 721 6469 and St. Lucia A1 Taxi & Tours reachable at +1 (758) 715 3981.
Booking your St. Lucia Taxi Service in Advance
If you need to arrange a trip and do not have much leisure time, having a pre-booked St. Lucia private taxi waiting for you at a specific location and at a fixed price is always more convenient.
By pre-booking your personalised transfer with Welcome Pickups, you will be sure to secure a taxi ride with a handpicked, highly trained, local driver at a set competitive price with no hidden costs. Moreover, should you need any assistance, you'll have access to our 24/7 customer support team. That way, you can purely focus on enjoying your holiday!
Tips for your Taxi in St. Lucia
Always confirm the destination and the cost of the ride with the driver before starting the journey. Consider negotiating the fare upfront to avoid any misunderstandings.
It is common courtesy to tip your driver around 10% of the final price.
Make sure you keep your receipt at the end of the journey so you can easily contact your driver if you left any belongings behind in the taxi.
All taxis have a blue license plate beginning with TX.
It is recommended to pre-book your rides in advance, especially on days when big cruise boats arrive as the local taxi service might become scarce.
Wheelchair-Accessible Taxi Service in St. Lucia
Although most taxis in St. Lucia have space in the trunk for a fold-up wheelchair, only a few St. Lucia private taxi companies allow for electric wheelchair accessibility. If you need a fully accessible taxi in St. Lucia, you must book in advance through one of the specialist companies, such as the local Evergreen Passenger Transport.
St. Lucia Taxi Service Safety and Complaints
Generally speaking, St. Lucia taxi services are safe and not many issues have been reported over the past years. However, as most St. Lucia taxis are not metered, it is highly recommended to use only licensed taxi services, with the TX prefix and blue-coloured number plates, to avoid any problems.
If you have any complaints or issues with a specific St. Lucia taxi service, try to address them with the driver or associated company directly at first. Calmly and firmly explain the issue and try to come to a resolution. If the issue is not resolved, then you can always contact the St. Lucia Tourism Authority – reachable at +1 (758) 452 5968, or the police on 999 for assistance if you feel unsafe.