Travel safely with Welcome Pickups
Net Safety Score
We've introduced a metric indicating how safe travellers feel when using our services during the COVID-19 pandemic. After every ride, we ask each traveller to leave a review.
20 minute gap between transfers

Following each ride, our drivers have at least 20 minutes to thoroughly clean the surfaces of the car and ventilate the cabin.

Regular Car Sanitisation

Our drivers thoroughly sanitise and disinfect cars according to Welcome Safety Protocol

Contactless ride

When you book, you can request to have zero contact with the driver during the transfer with just one click. In this case, the driver won't help you with your luggage or shake hands.

Sanitiser in every car

We provide hand sanitisers and hand wipes for all our travellers. Our drivers have their own sanitiser, which they use before and after every ride
Taxis in San Salvador
San Salvador, El Salvador's busy capital, is located on the Ace Chaute River in the Valley of the Hammocks. Surrounded by green-tipped volcanoes, outdoor markets, monuments and a vibrant nightlife, it is best to get around the lively city in a San Salvador taxi.
TRAINED DRIVERS
Hand picked & english speaking drivers
LOW PRICES
Same price as a regular Taxi from the line
FLIGHT MONITORING
Drivers are always on time
QUALITY SUPPORT
24/7 Email & Phone support
How much does a taxi cost?
Night time


(00:00 - 05:00)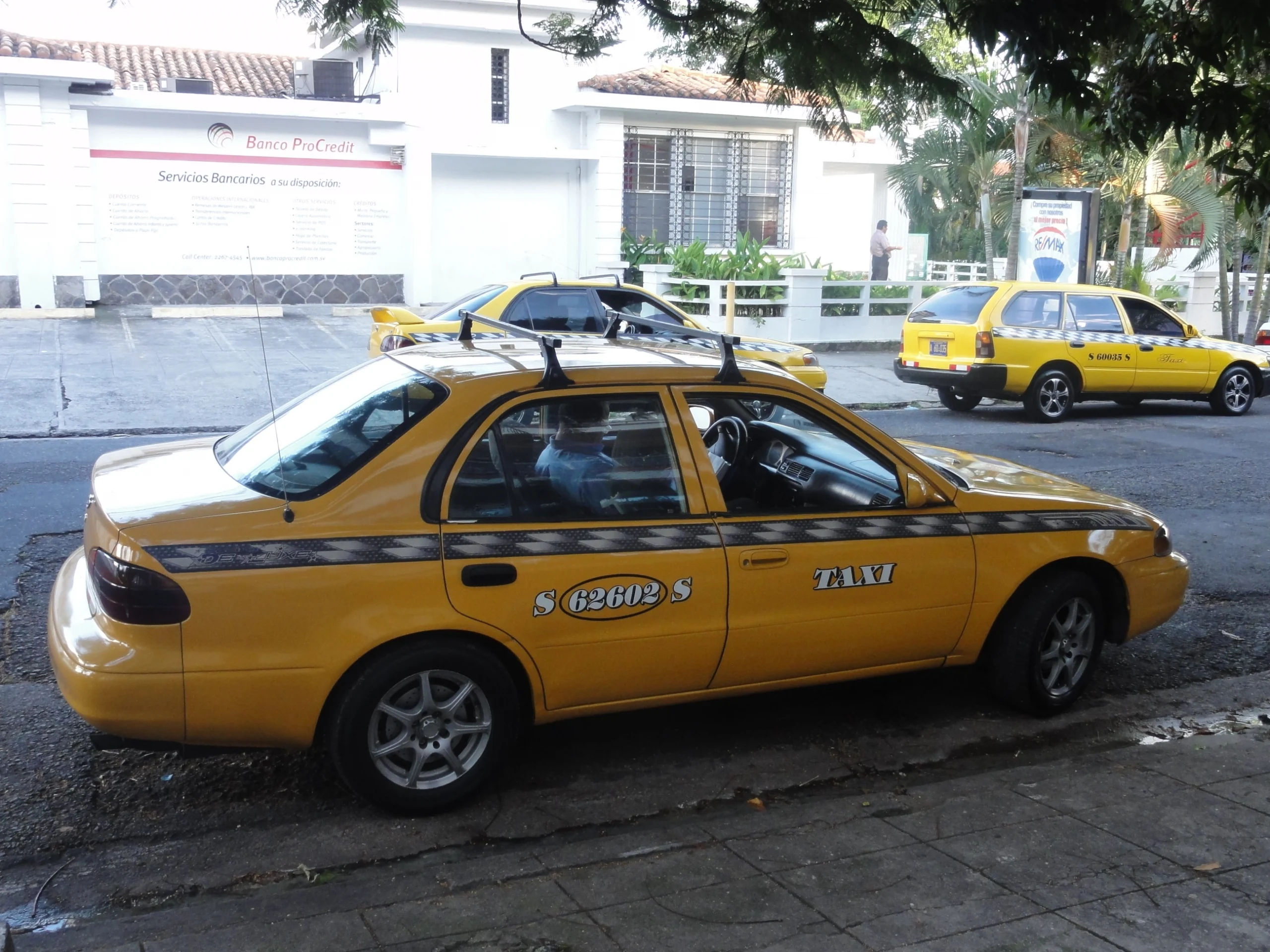 San Salvador Taxi Prices
Taxis in San Salvador calculate their fares using a taximeter based on the time and distance travelled to your exact location. There is only one tariff, as no surcharge applies for day, night and weekend trips. 
San Salvador taxi fares are as follows:
Base fee: $1.20 (€1.10)
Price per Km: $0.40 (€0.37)
Waiting time/per hour: $13 (€12)
However, if you wish to travel with a friendly, local English-speaking driver at a fixed price, you can pre-book your private transfer online with Welcome Pickups.
What our customers say about Welcome
How to get a taxi in San Salvador
Various San Salvador taxi companies operate around the capital, making them easy to find. To get a cab, you can hail one off the streets, head to any major tourist area around the city, or book through a taxi provider online or via telephone. Some of the more popular companies you can phone for a pickup are;
Taxis Acacya of R.L.: +503 2521 1000
Taxis ACACYA: +503 7885 2302
Acontaxis De RL: +503 2523 2424
The Benefits of Booking a San Salvador Taxi in Advance
Arriving in a new city can be stressful, especially if travelling with children and finding your way around San Salvador's public transportation. That is why organising and pre-booking your San Salvador private transfer with Welcome Pickups is the perfect solution, ensuring a seamless and enjoyable arrival.
Moreover, Welcome is more than just a transfer company; we provide premium customer service, 5-star personalised rides, and local English-speaking drivers – hand-picked and trained by us.
So, avoid long waits by booking your fast and reliable San Salvador taxi in under 60 seconds with Welcome Pickups.
San Salvador Taxi Tips
It's not mandatory to tip your taxi driver in San Salvador; if you enjoyed your ride, you could round up your fare to the higher amount.
Ensure that the taximeter has been turned on and reset before starting your journey.
You can always ask your driver for an approximate price to your destination.
Most taxis in San Salvador don't accept bank card payments; carrying cash when taking a cab is best.
It is good to know that there are no price differences for day, night or weekend trips.
Wheelchair Accessible Taxi Service in San Salvador
It is good to know that some private San Salvador taxi providers can accommodate wheelchairs. The standard taxis you'll come across on the street will only be able to accommodate a folded wheelchair in the trunk, however multiple private tour operators offer accessible vehicles and are better equipped to transport passengers with reduced mobility comfortably and safely. Booking in advance with your preferred provider is required.
San Salvador Taxi Safety and Complaints
San Salvador taxis are usually safe. Still, if you have a bad experience, you can report your driver and file a complaint directly through the taxi company's website. Please keep your receipt containing your travel information and driver details.