Scarborough taxi service
Scarborough is located in the southwest corner of the island of Tobago. It is one of the largest cities on the island and serves as an important port for maritime trade. Its sunny climate, white sand beaches, and lush tropical forests make it a popular destination for travellers. Scarborough offers a variety of activities, including swimming, snorkelling, fishing, and kayaking. Visitors can also explore the 19th-century Fort George or visit the Botanic Gardens to see native flora. There are numerous restaurants and bars in town offering local delicacies, such as roti and roti doubles, as well as seafood eateries that can be found right on the waterfront. Scarborough is the perfect place to relax, explore, and experience the beauty of Trinidad and Tobago.
Taxis are a commonly used mode of transportation in Scarborough. Numerous Scarborough taxi firms are available at reasonable rates, providing fast and convenient transport for visitors to the island. To ensure a comfortable and reliable transfer with a friendly and professional driver, you can book your trips in advance with Welcome Pickups.
TRAINED DRIVERS
Hand picked & english speaking drivers
LOW PRICES
Same price as a regular Taxi from the line
FLIGHT MONITORING
Drivers are always on time
QUALITY SUPPORT
24/7 Email & Phone support
How much does a taxi cost?
Night time


(00:00 - 05:00)
Fort King George to Pigeon Point Beach
Corbin Local Wildlife to Buccoo Beach
Scarborough Botanical Garden to Fort Bennett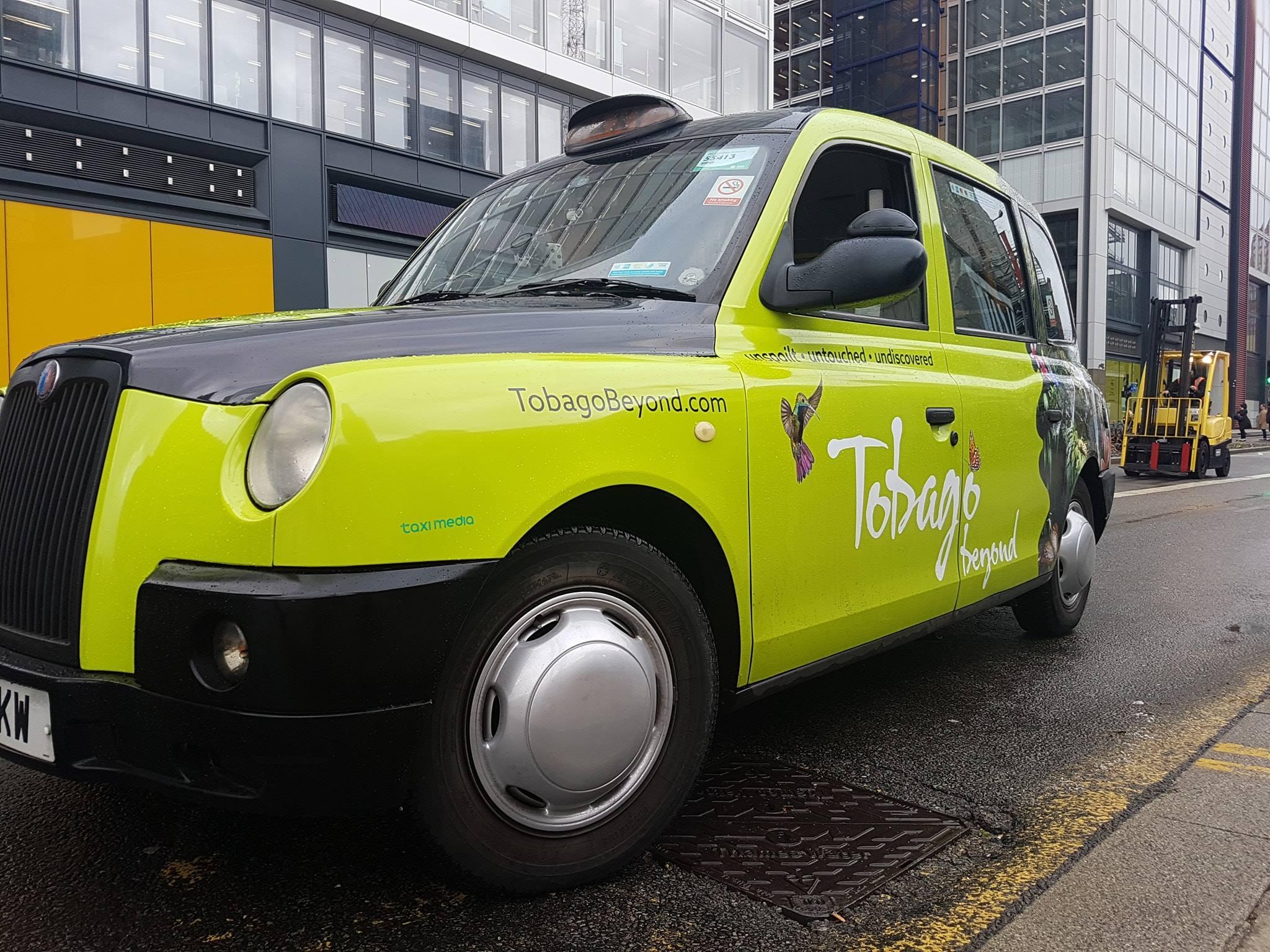 Scarborough taxi prices
Scarborough taxi prices vary depending on the operator but are generally quite affordable. Most local taxis tend to negotiate fares with their customers rather than rely on taximeters; as they are not very well regulated, visitors are advised to use only established Scarborough taxi firms and official taxis which can be recognised by their license plates which start with the letter "H". 
We also recommend having a rough idea of how much your trip will cost before trying to negotiate with the driver or by checking with your hotel concierge. You can find below the average local rates you can go by;
Day rates
Starting fare: €1 (TTD 7.50)
Fare per 1 km: €0.70 (TTD 5)
Per 1 hour of waiting: €20 (TTD 150)
Night rates
Taxi fares will be higher during nighttime, but the surcharge amount will depend on the company you use.
The Scarborough taxi prices provided are intended as a general reference only as most taxis do not use taximeters. Always inquire about additional charges prior to booking.
What our customers say about Welcome
How to get a taxi in Scarborough
Taking a taxi in Scarborough is a great way for visitors and locals alike to get around. Taxis are widely available throughout the town, with many drivers offering their services from early morning until late at night. There are taxi stands throughout the city and several reputable Scarborough taxi firms you can call to arrange a transfer. 
As taxis in Scarborough are not very well regulated, visitors are advised to use only established, licensed providers; those can be recognised by their license plates which should start with the letter "H". Some of the more popular Scarborough taxi numbers you can call for a pickup are the following:
Xanda Taxi and Car Rentals TOBAGO: +1 (868) 293 0711
Kenneth Potts Taxi and Tours, Tobago: +1 (868) 796 8121

Radia Car Rentals & Taxi Service (TOBAGO): +1 (868) 498 3672
Pre-book your Scarborough taxi service
Welcome Pickups offers pre-booked transfer services throughout Scarborough with round-the-clock availability. We provide reliable and comfortable transportation with professional local drivers and 24/7 customer support for guaranteed satisfaction. Our rates are fixed and competitive, to ensure that you have a hassle-free travel experience at a fair price!
Scarborough taxi tips
Make sure to use registered taxis whose licence plates start with an "H" and avoid illegal and uninsured private cars with a "P".
It is unlikely that a taxi in Scarborough will be able to accept payment via credit/debit card, so it's important that you have cash on you.
If you are happy with the service, you are expected to tip your Scarborough taxi driver 10%.
Wheelchair-accessible taxis in Scarborough
Unfortunately, there aren't any wheelchair-accessible taxi providers in Scarborough. However, we recommend enquiring with established Scarborough taxi firms as some of them may be able to meet your needs with a larger vehicle. You can also try contacting T&T Wheelchair Accessible Transit & Tours Ltd at +1 (868) 779 0193. Although they operate out of Port of Spain, they might have valuable insight into available wheelchair-accessible taxi services you can use during your stay.
Scarborough taxi safety and complaints
Taking a registered and licenced taxi in Scarborough is not considered dangerous. Travellers should always exercise caution, use a reliable Scarborough taxi firm, and agree upon a fare with the driver before getting into the vehicle. If you happen to face any issues, to file a formal complaint, you need to contact the company you booked with directly. In cases of a more serious or urgent nature, call the national emergency services at 999 or the local Scarborough police at +1 (868) 639 1200.