Taxis in Tokyo
Japan is a popular travel destination for travellers worldwide, with Tokyo, in particular, being the choice of many as it's a bustling and exciting city. Tokyo boasts different activities and attractions for all travellers. From Akihabara, Kabuki Theater, seeing the stunning Cherry Blossoms, Harajuku fashion, Shrines and Temples to Odaiba and Ghibli Museum. You can't run out of things to see and do, and to ensure you catch it all, we recommend choosing a Tokyo taxi for your transfers.
Taxis are easy to find in Tokyo because they are everywhere. The drivers are honest and polite, whilst you can find taxis at bus terminals, outside train stations, in front of hotels or other major attractions. Taxis in Tokyo come in different sizes and models; having said that, Sedans are the most common taxi car types, but there are also JPN taxis and other minivans or electric-powered vehicles.
It's rare to see an unlicensed taxi in Tokyo, and you can easily identify licensed taxis from their green license plates. You can also check whether the taxi is vacant or not; vacant taxis have a red sign on their windscreen, while the occupied taxis have a green sign on display.
TRAINED DRIVERS
Hand picked & english speaking drivers
LOW PRICES
Same price as a regular Taxi from the line
FLIGHT MONITORING
Drivers are always on time
QUALITY SUPPORT
24/7 Email & Phone support
How much does a taxi cost?
Night time


(00:00 - 05:00)
FROM HND TO HOTELS IN CITY CENTRE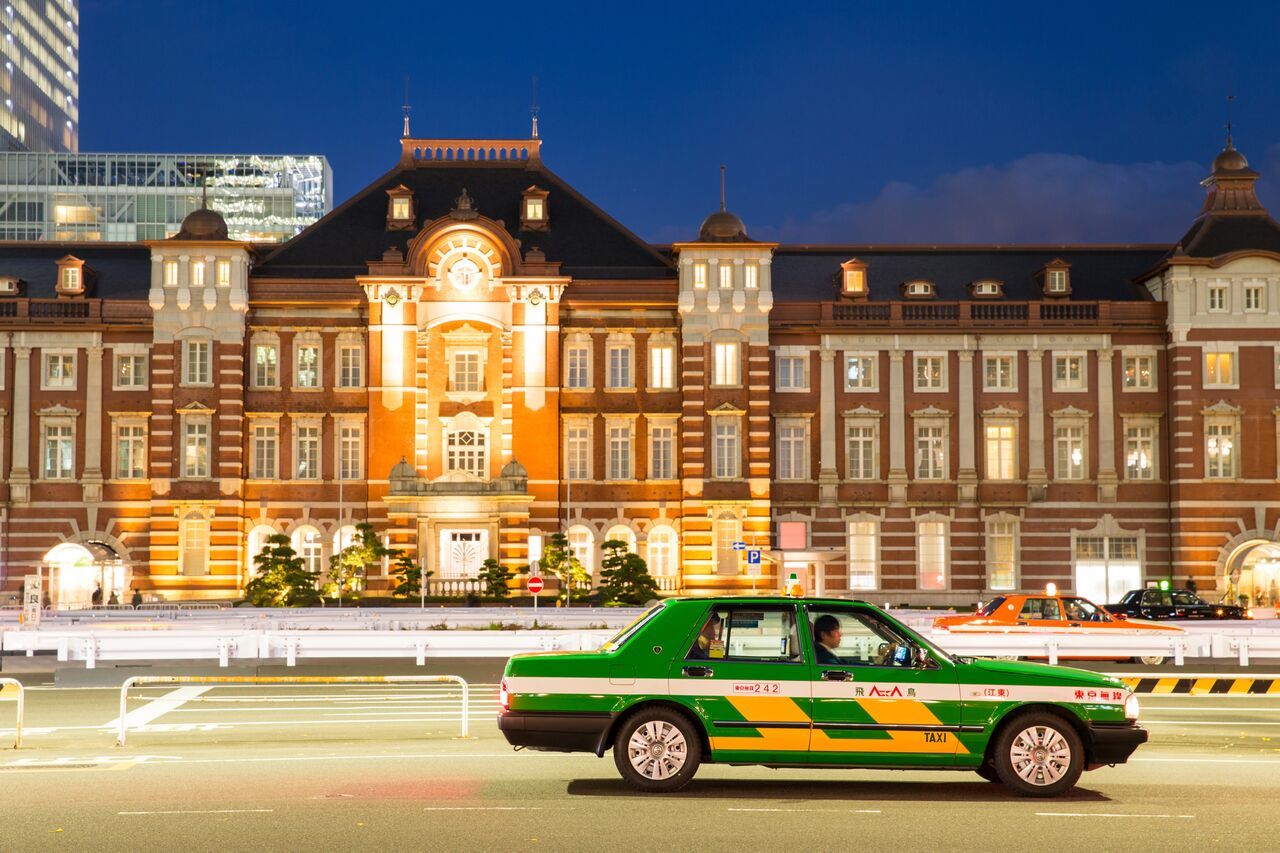 Tokyo Taxi Prices
Districts or cities officially set taxi prices in Tokyo. The last time the prices were set was in January 2018, with the rates being published in the official tariff ordinance. Taxis are bound to a strict driving area, which may not be surpassed. To ensure adherence, taxis carry calibrated taximeters.
Here's a summary of the pricing used by taxis in Tokyo:
By day
Base fee (incl. 2km): €5.5 (JPY 730)
Price per kilometre: €2.5 (JPY 320)
Waiting time per hour: €23 (JPY 3,085)
By night
The prices are different at nighttime, from 20:00 to 05:00.
Base fee (incl. 2km): €6.5 (JPY 876)
Price per kilometre: €2.8 (JPY 384)
Waiting time per hour: €27 (JPY 3,700)
In addition to these prices, you may be charged additional fees for extra suitcases, larger luggage items or toll fees.
What our customers say about Welcome
How to get a Taxi in Tokyo
Getting a taxi in Tokyo is easy because they can be found at different taxi ranks in front of popular tourist destinations and transport hubs, like bus or train stations. Alternatively, you can flag a Tokyo taxi down on the street, and for this, you only need to raise your hand when you see a vacant taxi. You can easily spot the free taxis at night from their illuminated roof sign, or if you're travelling during the day, you'll need to look for people in the car or check the dashboard sign at the left corner of the windscreen.
Last but not least, you can use mobile apps to get a taxi, or call up to request a ride. One of the most popular companies offering such a service is Nihon Kotsu which can be reached at 03-5755-2336 and offers English speaking operators.
Most taxi drivers in Tokyo understand English, and you can simply tell them where you want to go. However, perhaps you can still ask someone at your hotel to help you write your destination on a piece of paper in Japanese.
Book your Tokyo Taxi Transfer in Advance with Welcome
There's nothing better than knowing your Tokyo taxi will be waiting for you at a set location and time and all for a fixed price so you can budget accordingly. When planning your trip, you can book your taxi transfer in advance for the utmost peace of mind. In addition to that, whilst other companies may have applicable surcharges and booking fees, you can avoid hidden charges and high rates by booking your personalised Tokyo taxi transfer with one of Welcome's friendly local drivers.
Tips for your taxi in Tokyo
Taxis in Tokyo have satellite navigation systems, and drivers can use this system to find different destinations. So even if a driver isn't sure where your destination is, you can just show them the address on your phone or a piece of paper to get the ball rolling.
You don't have to tip a taxi driver in Tokyo, but travellers tend to round up their fares.
If you use a phone dispatch taxi company, bear in mind a fee may apply for the call itself as well as the pickup service.
Tokyo taxi drivers would appreciate it if you greeted them in their language, it's a great way to set a friendly tone!
Wheelchair Accessible Taxis in Tokyo
Tokyo is for everyone, and you can find wheelchair accessible taxis in the city. Most of the sedan-type Tokyo cabs can fit foldable wheelchairs in the trunk. There are also fully accessible, van-style taxis with powered lifts in the city, and they are perfect for mobility scooters and electric wheelchairs. Most of the companies that offer accessible taxis in Tokyo mostly provide these services in Japanese, which may not be convenient for foreign visitors. Wilgo is a popular one though and they can help you book your wheelchair accessible taxi. Reservations can easily be made online. 
Tokyo Taxi Safety and Complaints
Taxi drivers in Tokyo are safe, honest and highly trustworthy. It's also easy to recognise licensed taxis from their green license plates. It's sensible to always have the taxi driver's information and the details of the company they work for before entering the taxi. You can forward this information to the taxi company or local authorities if you have any complaints about the service you received.