Guaranteed Set Rate Fares for your Winnipeg Taxi
Winnipeg is a cultural hub in Manitoba, Canada. Be sure to check out The Forks, with the many boutique shops and restaurants, festivals and daily events. For those looking for more historic attractions, the  Exchange District, with its many art galleries and 20th-century architecture is the place to be. With so much to explore in this unique city, the best way to get around is by taking a Winnipeg taxi. The taxis in Winnipeg are available 24/7, can easily be hailed in the street, called on the phone, found at taxi ranks or booked in advance.
TRAINED DRIVERS
Hand picked & english speaking drivers
LOW PRICES
Same price as a regular Taxi from the line
FLIGHT MONITORING
Drivers are always on time
QUALITY SUPPORT
24/7 Email & Phone support
How much does a taxi cost?
Night time


(00:00 - 05:00)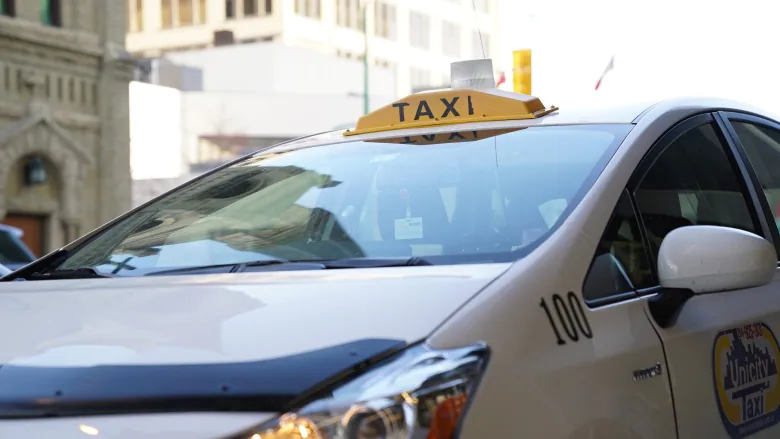 Cost of a Taxi in Winnipeg
The Winnipeg government has set maximum fares that all Winnipeg cab drivers must adhere to. Each Winnipeg taxi company may choose their own rates, so long as they are under or equal to this maxim fare. To ensure all taxi companies adhere to this rule, they must use a specially calibrated taximeter to calculate their fares. The maximum rates are as follows;
Base fare: €2.80 (CAD 3.75)
Price per 100 meters: €0.12 (CAD 0.16)
Moreover, if you're taking a Winnipeg taxi from the airport, they have their own maximum fares;
Base fare: €3.70 (CAD 5)
Price per 100 meters: €0.12 (CAD 0.16)
What our customers say about Welcome
How to get a Winnipeg Cab
There are many different Winnipeg cab companies that operate throughout the city. Most can be hailed in the street by sticking out your arm, or you can find them at designated taxi ranks around the downtown area, popular attractions, bus and train stations and the airport. 
There are also many Winnipeg taxi phone dispatch companies available that can pick you up from most locations in and around the downtown area. Some of the most popular are;
Unicity Taxi: +1 (204) 925 3131
Duffy's Taxi: +1 (204) 925 0101
Greenccity Taxi: +1 (204) 202 3300
Dependable Dispatch Service:  +1 (204) 925 8885
Booking your Winnipeg Taxi with Welcome Pickups
When travelling to a new city, there's nothing better than knowing that all your transportation needs are planned, paid for and taken care of before you even arrive. At Welcome Pickups, it's our job to make your time in Winnipeg run as smoothly as possible. That's why we offer guaranteed on-time pickups, hand-picked local drivers, fully personalised transfers, competitive fixed rate fares and 24/7 customer service.
Winnipeg Cab Tips
You may ask your Winnipeg taxi driver for a set rate price for some journeys around the city centre.
Make sure your driver resets their taximeter to no more than the official maximum rate.
By law, you must wear a seatbelt at all times while in a taxi in Winnipeg.
You're expected to tip your Winnipeg cab driver 10 to 20% of your total fare.
Wheelchair Accessible Taxi in Winnipeg
There are many wheelchair-accessible Winnipeg taxi companies available that offer fully equipped vehicles with a ramp or hydraulic lift. There will be an accessibility surcharge of €0.06 (CAD 0.07) for the use of a wheelchair-accessible taxi in Winnipeg. You can find a full list of accessible taxi companies on the government website, but here are a few of the top-rated ones;
All Access Taxi: +1 (204) 298 6663
BDC Contractors Inc: +1 (204) 298 5140
Sunshine Transit: +1 (204) 667 5332
Winnipeg Taxi Safety and Complaints
Taxis in Winnipeg are very well monitored and regulated, so using a taxi service in Winnipeg is usually reliable and enjoyable. However, if for any reason you do experience a rude driver, feel you have been overcharged or feel unsafe during your taxi ride, you can either contact the company you travelled with and file a complaint directly or escalate it to the non-emergency police by calling +1 (204) 986 6222. You can find full information on how to make an official claim to the local police on the government's website.