Taxis in Wroclaw
With colourful historic buildings, lush riverside parks, and impressive bridges, it's no wonder Wroclaw is one of the most popular cities to visit in Poland. If you're exploring this beautiful city, you want to get around in the safest and simplest way possible. Luckily, taxis in Wroclaw are readily available.
You can hail a taxi in the street (though this is not recommended), call a Wroclaw taxi number to request a pickup or book a reliable, stress-free private transfer in advance.
TRAINED DRIVERS
Hand picked & english speaking drivers
LOW PRICES
Same price as a regular Taxi from the line
FLIGHT MONITORING
Drivers are always on time
QUALITY SUPPORT
24/7 Email & Phone support
How much does a taxi cost?
Night time


(00:00 - 05:00)
CITY CENTRE TO WROCLAW ZOO
CITY CENTRE TO OSTROW TUMSKI
CITY CENTRE TO WROCLAW AIRPORT
CITY CENTRE TO SLEZA LANDSCAPE PARK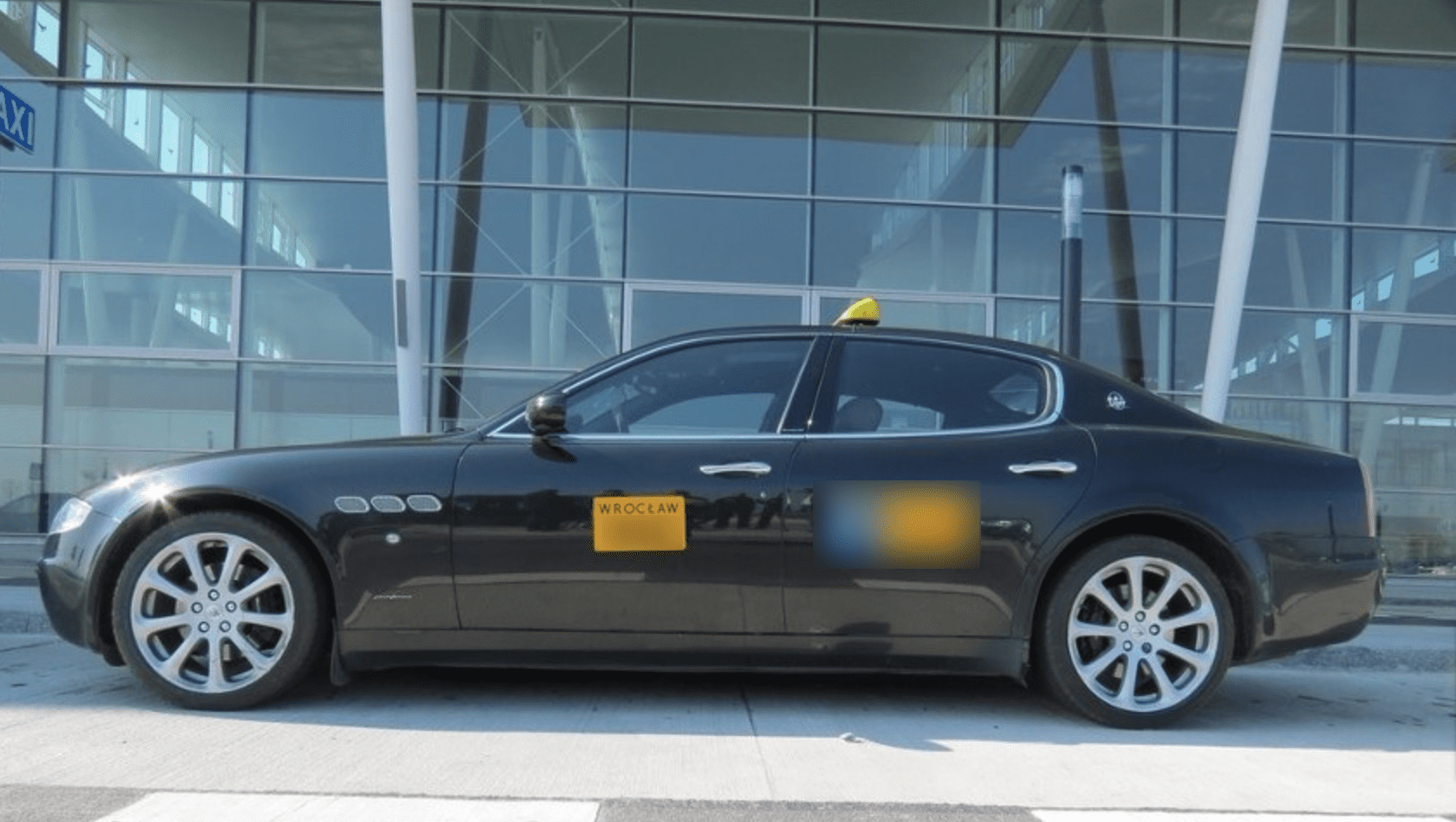 Wroclaw taxi prices
Wroclaw taxi drivers calculate their fares using a taximeter. The fare changes depending on the distance and the time of day. The base rate is €1.15 (PLN 5.10) day or night. The day tariff is €0.58 (PLN 2.55) per km, which runs from 6:00 to 22:00, while the night tariff is €0.86 (PLN 3.80) per km, which is in operation from 22:00 to 6:00. 
If your driver needs to wait for you or is in start-stop traffic navigating the city, there is an additional charge of €0.01 (PLN 0.35) per minute. 
As an example, a taxi from Wroclaw Airport to the city centre will cost you around €19 (PLN 85). It's a 12 km journey that shouldn't take longer than 30 minutes. A shorter journey, like a trip from Cathedral Island, Ostrow Tumski to the train station Wroclaw Glowny, will cost you around €3.84 (PLN 17). That journey is only 2.5 km and will take 9 minutes in light traffic.
Before you get in the taxi, make sure the rate card and taximeter are visible as overcharging is quite common. If you want the peace of mind of a fixed-rate private transfer, consider booking in advance with a top-rated international company like Welcome.
What our customers say about Welcome
How to get a taxi in Wroclaw
When you're ready to start your adventure in Wroclaw, there are plenty of taxis around. Hailing a taxi in the street is easy, however, this isn't recommended for tourists. Unlicensed drivers are common in Wroclaw and difficult to spot.
As a newcomer in the city, it's safer for you to pre-book a private transfer in Wroclaw or call a taxi company using one of the following numbers: 
Partner Taxi: +48 173 398 983
Taxi Plus: +48 426 500 500
Domino Taxi: +48 787 088 099
ZTP Wroclaw Radio Taxi: +48 713 443 232
There are some popular Wroclaw taxi apps you can use as well for on-demand service, Ryba for example, but driver availability may be limited during rush hour.
Why book a Wroclaw private transfer in advance?
Despite there being multiple taxi companies in Wroclaw, overcharging incidents and unlicensed drivers are not that uncommon. Tourists are the prime target for taxi scams in the city. Moreover, even if you call a local taxi number, wait times can be long during peak hours. Welcome Pickups offers a stress-free, reliable alternative. Our top-rated private transfer service provides friendly, English-speaking drivers, door-to-door rides, comfortable vehicles, and zero wait times – all at unbeatable prices.
With Welcome, you can guarantee a smooth journey around Wroclaw for you and your loved ones.
Wroclaw taxi tips
Always carry cash in the local currency of Polish Zloty to pay for taxis. Cards are accepted in some taxis but not all.
Avoid hailing a taxi on the street. Instead, call a local phone dispatch taxi company or pre-book a private transfer to ensure reasonable rates and reliable service.
Make sure you can see the taximeter and rate card before you get into the taxi. If you can't see them, the taxi driver may be unlicensed.
Though tips are not obligatory, they tend to be expected from tourists. 10% is a good tip rate for Wroclaw taxis.
Wheelchair-accessibility taxis in Wroclaw
Most taxis in Wroclaw are four-seater sedans and not all of them are adapted to carry wheelchairs. You can book a fully wheelchair-accessible taxi from a local company like Domino Taxi, reachable at +48 787 088 099. Advance bookings are highly recommended to ensure availability.
Wroclaw taxi safety and complaints
Poland is generally considered a safe country and Wroclaw is no different. The crime rate is relatively low. However, unlicensed taxis are a problem in the city, especially around the main train station, Wroclaw Glowny. So it's recommended to always call a Wroclaw taxi company or book a private transfer in advance, so that you are not overcharged.
If you experience any issues with a taxi in Wroclaw, contact the Crisis Management Centre at +48 717 702 222 or the Wroclaw Police Department of Transport at +48 478 712 111.
To support your case, take note of the license plate before making a complaint.