Addis Ababa taxi service
Found almost at the centre of Ethiopia, Addis Ababa, or "New Flower" in Amharic, is the country's evergrowing capital. A place where the past meets the future, the city is adorned with a blend of architectural styles, from traditional mud huts to contemporary skyscrapers. Tourists flock to Addis Ababa to explore its fascinating attractions, such as the Ethnological Museum, the Menelik II Square, St. George's Cathedral, and the 'Red Terror' Martyrs Memorial Museum. The National Museum is a must-see, housing the ancient fossil "Lucy" and a remarkable collection of Ethiopian artefacts. The Holy Trinity Cathedral, with its stunning stained glass windows, showcases Ethiopian Orthodox Christianity's significance. Mercato, one of Africa's largest open-air markets, offers a sensory delight in colours, aromas, and flavours. Visitors can also enjoy the lush green spaces of Addis Ababa, like Entoto Park, which offers panoramic views.
Addis Ababa is an enchanting destination for history, culture, and a taste of Ethiopia's diverse traditions. The most convenient way to get around and make the most of your time in this city is by taking an Addis Ababa taxi or private transfer. There are many options for a taxi service in Addis Ababa, but as the quality of service can vary, we recommend that you book a private ride with a well-known company for a fixed rate.
TRAINED DRIVERS
Hand picked & english speaking drivers
LOW PRICES
Same price as a regular Taxi from the line
FLIGHT MONITORING
Drivers are always on time
QUALITY SUPPORT
24/7 Email & Phone support
How much does a taxi cost?
Night time


(00:00 - 05:00)
Merkato to Holy Trinity Cathedral
National Museum of Ethiopia to Entoto Park
Red Terror Martyrs Memorial Museum to Meskel Square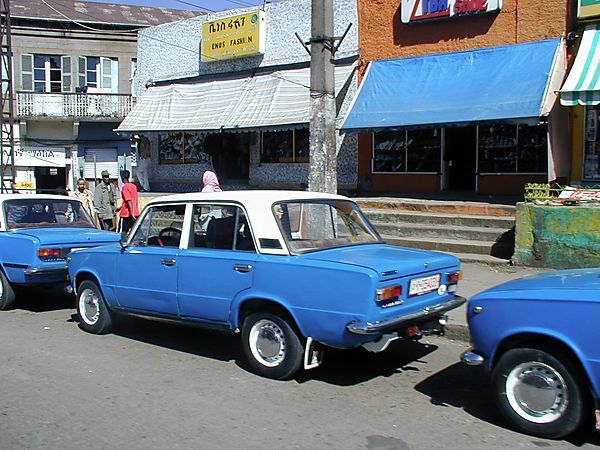 Addis Ababa taxi tariffs
The cost of a taxi in Addis Ababa is calculated based on a variety of factors, such as distance, duration, the time of day, and the type of taxi. In the last few years, the average taxi service in Addis Ababa started using taximeters, but not all cabs are fitted with one. As a general rule of thumb, metered taxis have an initial flag-down fare, which increases per km. However, as taxis are not well regulated, travellers are advised against hailing taxis on the street to avoid unnecessary surprises. The easiest way to secure a fixed fee is to book with a reliable taxi service ahead of time. 
When using a local Addis Ababa taxi, we suggest researching online or asking your hotel concierge for the average fare. To avoid surprises, agree upon the approximate cost with the driver before getting into the taxi, and keep an eye on the taximeter along the way. 
Day rates
Initial fare: €1.30 (ETB 73.70)
Price per km: €0.30 (ETB 19.50)
Waiting tariff per hour: €2.80 (ETB 166.20)
The average Addis Ababa taxi ride within the city centre limits will cost about €1.20 (ETB 70). Having said that, it's important to treat all rates as rough estimates and bear in mind that the standard Addis Ababa taxi tariff will be higher at night, depending on the operator. As local fares can change and may include extra charges, ask your chosen provider about any additional costs before your ride.
What our customers say about Welcome
How to get a taxi in Addis Ababa
There are a couple of companies to choose from when looking for a taxi service in Addis Ababa, with changes in availability depending on the time of day and your location. While several taxis are equipped with taximeters in the city – the white and blue ones in particular, some of them may not work. Likewise, if the ride distance is short, some drivers may choose not to use them.

For a peaceful and easy transfer, visitors are advised to book with a well-reputed taxi company instead of hailing a cab on the street. Additional booking charges for this service may apply, so make sure to check the specifics with your chosen provider. Another option is to use a local ride-hailing app, like ZayRide or ETTA. Below you can find two of the highest-rated Addis Ababa taxi companies you can call for a pickup:
FERES: +251 (90) 291 8888
Ride Meter Taxi: +251 (91) 156 9862
Pre-booking your Addis Ababa taxi service
You can enjoy reliable, prompt pickups and door-to-door service throughout your holiday in Addis Ababa by booking your taxi transfers in advance with Welcome Pickups. With our 24/7 customer support line, handpicked and well-trained English-speaking local drivers, personalised services and an array of travel extras, you can leave your worries behind and get around at your pace to explore everything the Ethiopian capital has to offer.
Addis Ababa taxi tips
We recommend booking with a reliable taxi service in Addis Ababa instead of hailing taxis from the street to avoid any unexpected charges.
It is uncommon for a taxi in Addis Ababa to accept debit or credit card payments, so you need to have enough cash in the local currency to pay for the ride.
Tipping your Addis Ababa taxi driver is not required, but rounding up the fare is always welcome.
Always confirm that the taximeter has been set to the initial fare and the right tariff setting before starting your ride.
Wheelchair-accessible taxi service in Addis Ababa
Unfortunately, wheelchair accessibility is not a common feature when it comes to Addis Ababa taxis. It's advisable to inquire with independent travel agencies or local tour operators in advance to find out if they have any suitable vehicles in their fleet that could accommodate your requirements; that would include checking if they have a ramp and/or hydraulic lift to assist you. If a fully accessible vehicle isn't required, any cab should be able to store a foldable wheelchair in the trunk. 
Addis Ababa taxi safety and complaints
Using a taxi service in Addis Ababa is considered safe overall. However, as the taxis are poorly regulated, travellers are advised to book with a reputable Addis Ababa taxi company, avoid unmarked automobiles, and always choose a metered taxi when available. If you have a bad experience and wish to submit a formal complaint, you can reach out to the Addis Ababa Traffic Police or the Transportation Regulatory Agency. You must be able to provide the vehicle's license plate number, the name of the taxi company, and the driver's ID to file your complaint.