Friendly and Reliable Taxi in Katowice
Katowice is the shining capital city of the Silesian Voivodeship in Poland. Thanks to its impressive industrial past and excellent art scene, there are plenty of museums and art galleries to visit during your stay. Katowice is also home to many historical sites and monuments such as the Goldstein Palace, the Nikiszowiec Quarter and the Wyspiański Silesian Theatre. 
This sprawling city is the 11th most populous in Poland, so getting around can be a little tricky. To avoid the busy and complicated public transport networks, we suggest taking a fast and reliable Katowice taxi instead. You can easily hail a taxi in Katowice from the street, book one in advance or call a radio taxi in Katowice for an easy pickup.
TRAINED DRIVERS
Hand picked & english speaking drivers
LOW PRICES
Same price as a regular Taxi from the line
FLIGHT MONITORING
Drivers are always on time
QUALITY SUPPORT
24/7 Email & Phone support
How much does a taxi cost?
Night time


(00:00 - 05:00)
FROM AIRPORT TO CITY CENTRE
FROM KATOWICE TRAIN STATION TO NIKISZOWIEC QUARTER
FROM FLIXBUS STATION TO SILESIAN MUSEUM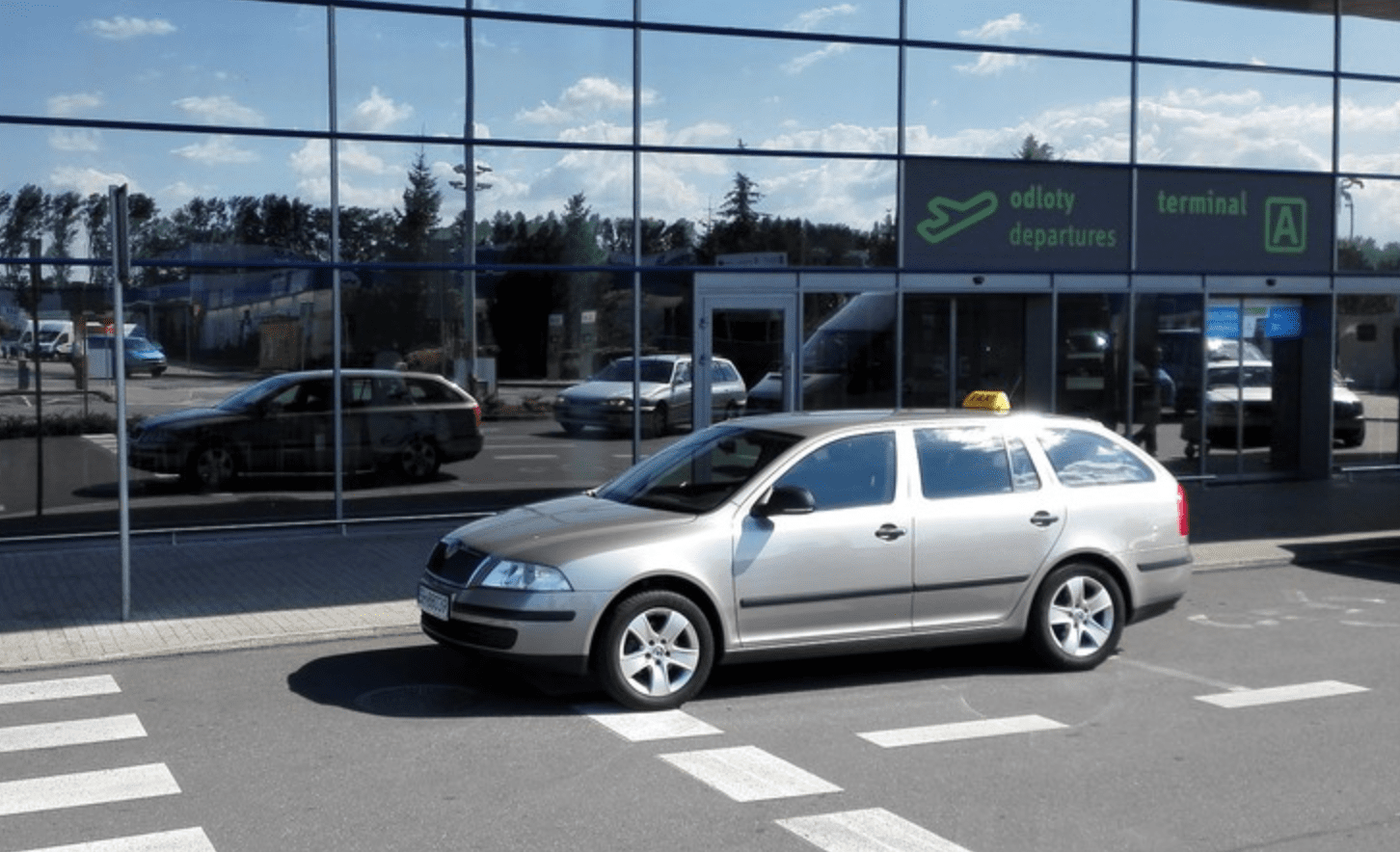 Katowice Taxi Prices
The Katowice taxi drivers will use an officially calibrated taximeter to calculate your fare. The local government sets the maximum rates each taxi company can use, so none of the Katowice taxi companies can go above these fares but can set their tariffs below them. All Katowice taxis should have their prices clearly displayed on a sticker in the window, so be sure to check this before getting in the vehicle. The average rates for a taxi in Katowice are as follows:
Base price: €1.50 (PLN 7)
Price per km day (06:00 to 22:00): €0.55 (PLN 2.50)
Price per km night (22:00 to 06:00): €0.80 (PLN 3.75)
Price per km weekends: €0.80 (PLN 3.75)
Waiting time fee: €9 (PLN 40)
It's worth noting that travelling outside of the central city ring will cost up to 50% more than your rides inside the city.
What our customers say about Welcome
How to Get a Taxi in Katowice
There are plenty of different Katowice taxi companies operating throughout the city, so getting a cab should be easy. If you're in the central city ring, you can hail a taxi in the street or walk to a taxi rank. On the other hand, if you're travelling from outside the city centre or late at night, you may wish to book your rides in advance or call a radio taxi in Katowice to pick you up. Some of the top-rated radio taxis in Katowice which you can phone for a pickup are;
City Taxi: +48 (32) 203 7777
Lider Taxi: +48 (32) 723 2323
Taksowki Neks: +48 (32) 280 8080
Eko Taxi: +48 (32) 722 0222
Why Book your Katowice Taxi with Welcome?
Although the levels of service and reliability of the local Katowice taxis have drastically improved in recent years, there are still many different companies operating under their own rules. To ensure you can enjoy a 5-star service every time you take a taxi in Katowice, we suggest pre-booking with Welcome Pickups. We offer competitive fixed-rate fares, guaranteed on-time pickups, professional English-speaking drivers, and a 24-hour customer service line, should you need any assistance.
Katowice Taxi Tips
Travelling outside the city limits will cost up to 50% more.
If you call for a radio taxi in Katowice, there will be a surcharge added to your fare. The exact cost will depend on the provider.
Don't get into a taxi in Katowice if there's no phone number or emblem on the side of the vehicle.
All Katowice taxi drivers must provide you with a receipt by law, feel free to ask for one.
Wheelchair-accessible Taxi in Katowice
The standard Katowice taxis aren't wheelchair accessible. If you require a specially outfitted vehicle, complete with a hydraulic lift or ramp for your transfers in Katowice, you will need to book with a private company in advance. There are a few different Katowice taxi companies that have wheelchair-accessible vehicles, but one of the more trusted is Wheelchair Accessible Holiday Taxis. You can book online or call them on 0800 644 6062.
Katowice Taxi Safety and Complaints
Taking a taxi in Katowice is usually a safe and pleasant experience. However, to ensure you don't have any issues during your journey, you should always ensure you only get into a taxi in Katowice that has a phone number written on the door, the price list clearly shown on a sticker in the window, along with a unique taxi number. Be sure to also always ask for a receipt at the end of your journey, which will show your driver's unique ID number and all the details of your trip, should you need to make a complaint or claim.