Taxi in Luanda, Angola
Luanda, Angola's capital, is the largest city in the country and a major port situated on the west coast of Southern Africa. A cultural and urban centre, Luanda has something for everyone, from historic landmarks to beautiful beaches, offering both indoor and outdoor activities.
To move around the city quickly and explore nearby destinations, a taxi in Luanda, Angola is the most convenient transportation option. There are different operators providing on-demand taxi services in Luanda and you can also order one online or over the phone.
If you have a fixed itinerary and you know your plans in advance, another great option is to pre-book your Luanda taxi and secure reliable service whenever you need it.
TRAINED DRIVERS
Hand picked & english speaking drivers
LOW PRICES
Same price as a regular Taxi from the line
FLIGHT MONITORING
Drivers are always on time
QUALITY SUPPORT
24/7 Email & Phone support
How much does a taxi cost?
Night time


(00:00 - 05:00)
LUANDA CITY CENTRE TO FORTALEZA DE SAO MIGUEL
LUANDA CITY CENTRE TO IIHA DO CABO
LUANDA CITY CENTRE TO TALATONA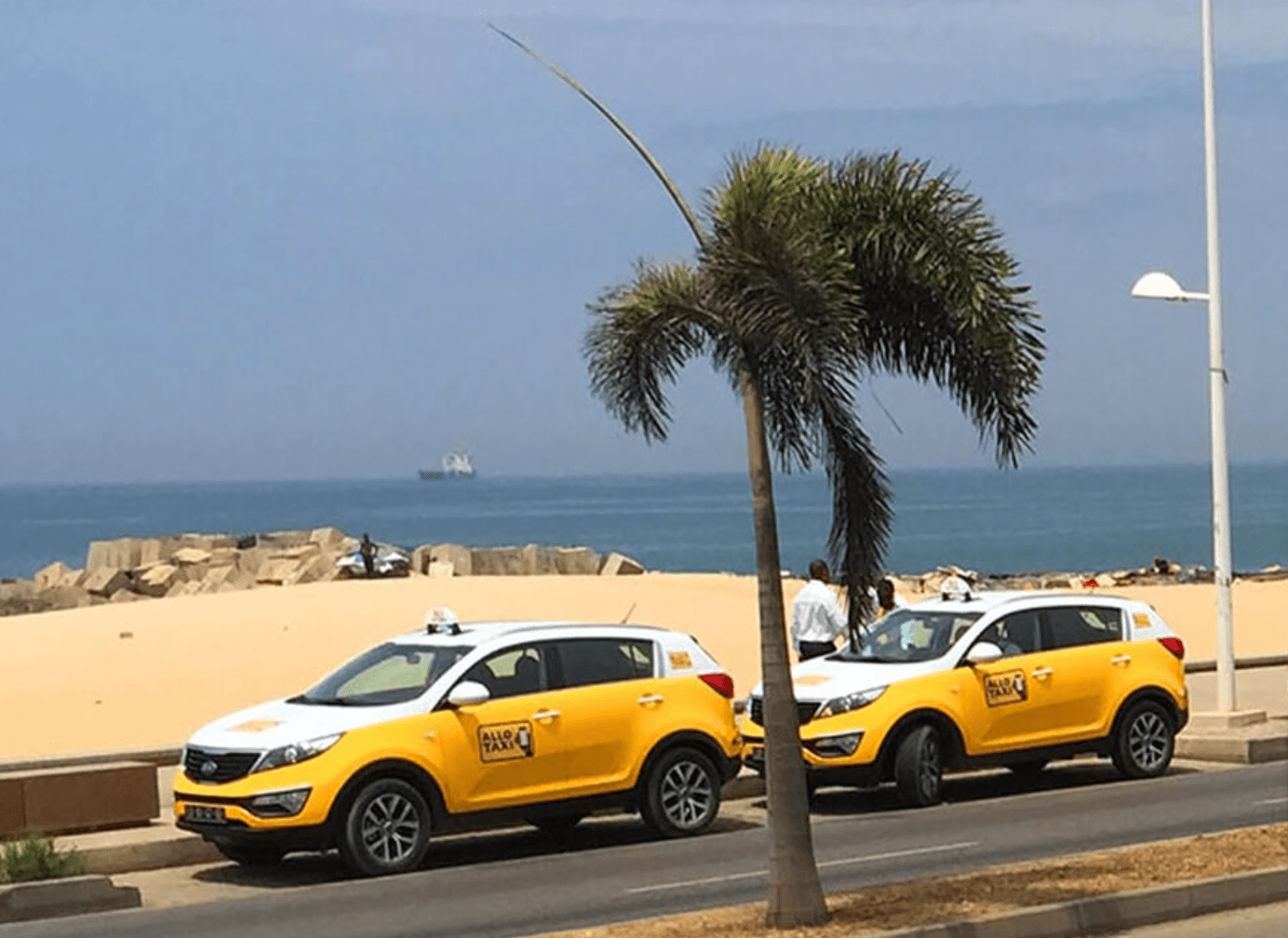 Luanda taxi fare
Although they're required to have a taximeter installed, Luanda taxis don't operate with fixed fares or set rates, which means you may get a different quote for the same route. Keep in mind that multiple factors may determine the total fare so it's always best to agree on the fare with the driver before you get in the cab. As a reference, for a 5 km route, you can expect to pay around €6 (AOA 5,260) for a standard Luanda taxi.
To avoid the hassle of negotiating and to secure reliable transportation at a competitive price, you can pre-book your taxi in Luanda, Angola with Welcome Pickups; no hidden fees and a fixed fare guaranteed!
What our customers say about Welcome
How to find a taxi in Luanda
Finding a taxi in Luanda, Angola is not always easy as there are limited operators providing on-demand service, especially during the nighttime. The closer you are to the city centre or to busy locations like the airport, bus station or tourist attractions, the higher the chances of finding an available taxi or a taxi rank.
If you prefer to ensure reliable taxi services in Luanda, Angola at any time of the day, it's best to download a taxi app on your mobile and order an on-demand taxi or call a taxi provider and request a pickup over the phone; two reliable local providers you can call are CallTaxi, reachable at +244 930 151 001 and Motaxeee at +244 921 270 272.
Alternatively, for your peace of mind, you can pre-book your Luanda taxi with a private company like Welcome Pickups and enjoy top-rated service around the clock.
Benefits of pre-booking your Luanda taxi
Even though taxi services in Luanda, Angola are reliable in most cases, having to look for a taxi in a remote area or negotiate your final fare may make you feel uncomfortable if this is your first time in the city. The best way to enhance your travel experience and enjoy peace of mind during your trip is to pre-book your taxi in Luanda with Welcome Pickups.
With Welcome, you ensure safe, reliable, and professional door-to-door service with a hand-picked English-speaking driver from the moment you land at the airport or any time you need a taxi to get around the city. The greatest benefit is that Welcome guarantees a fixed, competitive fare and no hidden fees or surprises at the end of the ride. Your ride will be pre-paid helping you stay within budget and ensuring that you won't need to negotiate the fare; the ideal option for a stress-free vacation!
Luanda taxi tips
Not all taxi drivers in Luanda speak English so write down any important information in Portuguese.
Taxi fares aren't fixed so make sure to agree on the price before you set off and negotiate if needed.
Most taxis you'll find on the street don't accept card payments; make sure to carry cash in the local currency.
Tipping your taxi driver is customary in Luanda; 10% to 15% of the total fare will do for good service.
Wheelchair-accessible taxi services in Luanda, Angola
Visiting Luanda may be challenging while using a wheelchair as the city lacks proper infrastructure and accessible transportation options but with some research and proper planning, you should still be able to explore as much as possible. A standard Luanda taxi should be able to fit a foldable wheelchair in the trunk but finding a fully accessible vehicle on the street is highly unlikely.
If you or someone in your travel party needs to remain seated during the ride, the best solution is to contact a local travel agency and book your tours or any other transportation you'll need during your stay with a fully accessible vehicle.
Luanda taxi safety and complaints
Using a taxi in Luanda, Angola is safe for tourists, as long as you choose an official operator. Not using the installed taximeter and negotiating the fare is common practice, so that alone isn't a reason to be alarmed.
If at the end of the ride, you think you have been overcharged or you wish to report the driver for unprofessional behaviour or reckless driving, you can directly address the company the driver works for. If you don't know who the provider is, you can escalate the issue to the local police; make sure to write down as much information as possible, including the driver's name and licence plate.