Ankara Taxi Service
Located at the heart of Anatolia and Turkey, Ankara is the country's vibrant capital. With a history that traces all the way back to the Bronze Age, Ankara offers so much to explore! Only a few of the best-rated historical sights and landmarks are the Ankara Castle, the Anıtkabir mausoleum, the Museum of Anatolian Civilizations, the ancient Roman bath ruins, and the 15th-century Haci Bayram Mosque. 
With so many sites worth visiting, you will want to make the most of your time in this incredible city. We recommend using a taxi or private transfer to get around quickly and easily. You won't have trouble finding one as there are plenty of taxis in Ankara. If you know when and where you'll be needing a ride, you can book your private transfer with a trusted provider like Welcome Pickups at a guaranteed set rate.
TRAINED DRIVERS
Hand picked & english speaking drivers
LOW PRICES
Same price as a regular Taxi from the line
FLIGHT MONITORING
Drivers are always on time
QUALITY SUPPORT
24/7 Email & Phone support
How much does a taxi cost?
Night time


(00:00 - 05:00)
ANKARA CASTLE TO ANITKABIR
MUSEUM OF ANATOLIAN CIVILIZATIONS TO ROMAN BATHS
HACI BAYRAM MOSQUE TO CERMODERN MUSEUM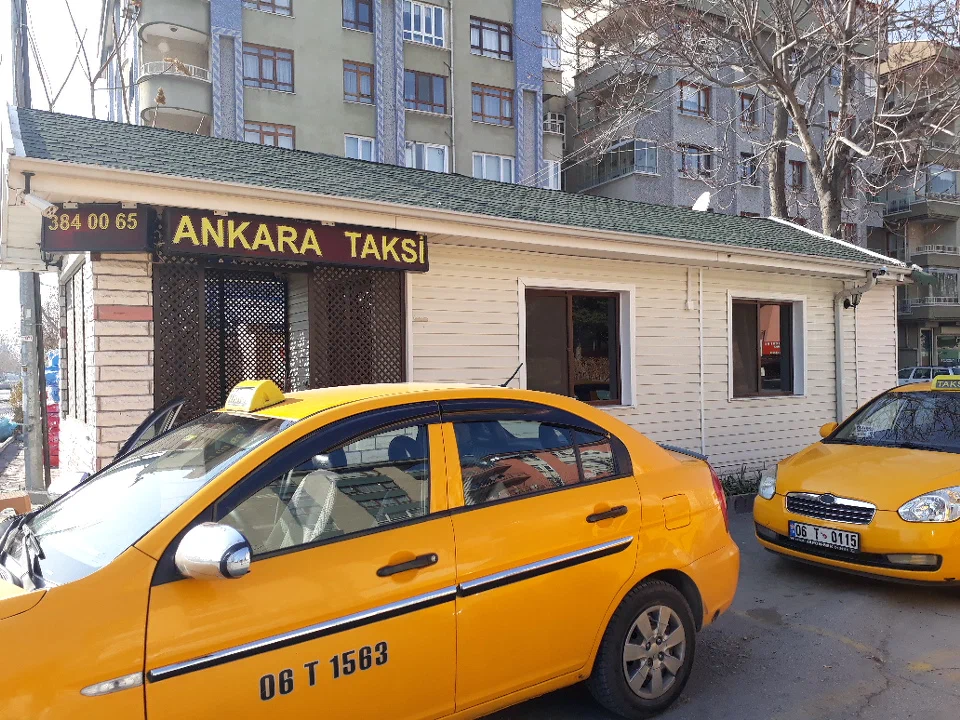 Ankara Taxi Prices
Taxis in Ankara do not offer fixed fees, but instead, use a taximeter to calculate each ride's fare, based on variables such as distance and duration. It should be noted that, although safe to use,  taxis in the area are poorly regulated, so an Ankara taxi price can differ depending on the operator. For your peace of mind, it is recommended to book in advance with a reputable taxi provider instead of hailing a cab on the street.
When using a local Ankara taxi, we recommend that you ask your hotel concierge or search online so that you have an average fare in mind before starting your ride. Also, it's a good idea to agree upon an estimated fare with the driver, specify what route you want to take, and keep track of the taximeter during the ride.
Day & night rates
Initial fare: €0.27 (TRY 5.00)
Price per km: €0.20 (TRY 3.70)
Local taxi rates are subject to change and there could be additional charges such as bridge tolls.
What our customers say about Welcome
How to get a taxi in Ankara
Finding a taxi in Ankara shouldn't be difficult as there are plenty of cabs in the city. However, as they are not well-regulated, travellers are advised to book with an official taxi company instead of hailing one of the local yellow ones on the street. There are a number of private cab companies in Ankara that you can book in advance by calling, such as the ones listed below, but keep in mind that there may be a booking surcharge for the service. You can also use Bitaksi, a Turkish taxi app, which is considered safe and reliable or if you know when and where you'll be needing a ride, pre-book your trip with Welcome!
Esenboga Taxi: +90 (312) 398 00 00 (ext.1258)
Taxi DedeEfendi: +90 (312) 431 71 18
Ayranci Taxi: +90 (312) 427 28 28
Pre-book your Ankara taxi service
The easiest and most comfortable way to start your vacation in Ankara is to book your transfer from the airport in advance with Welcome. With our guaranteed on-time pickups, personalised transfers, and 24/7 customer support, we offer the highest quality of service so that you can relax and enjoy your time in this vibrant city from the very first moment. 
Ankara taxi tips
Travellers are advised to avoid hailing taxis from the street and to prefer booking with a reputable taxi company.
Most cabs in Ankara do not accept credit or debit card payments, so make sure you have enough cash on you to pay for your fare.
Tipping a taxi driver is not customary in Ankara.
Before your journey starts, you should always make sure that that taximeter has been reset to the starting fare.
Wheelchair-accessible taxis in Ankara
Regrettably, at this time, there are no specialised fully-accessible taxis in Ankara that offer ramps or hydraulic lifts. It would be advisable to book in advance and check with your selected provider if they can offer a larger vehicle for a more comfortable ride.
Ankara taxi safety and complaints
Taking a taxi in Ankara is generally considered safe, but local taxis are not well-regulated. For this reason, visitors are advised against hailing taxis on the street, as it is safer and more reliable to secure a ride, via phone or online, with a trusted taxi company. If you face any issues and want to file a formal complaint about a taxi company or driver, you can try calling the citizens' helpline at +90 (212) 153 00 00, or walk into one of the police stations in Ankara. Make sure you get the license plates of the taxi — found on the vehicle's front, back, and sides, so that you can file your complaint with enough information.