The convenience of a taxi in Maastricht
Maastricht has become famous in Europe and worldwide for its rich history and role in recent European affairs. Getting around the city to admire its heritage is a sheer pleasure for visitors, and taxis are the most hassle-free and relaxed way to transfer conveniently and privately.
Whether travelling from/to the airport or exploring the city centre and its attractions, a taxi is a dependable and safe transportation option to better organise your visit without losing precious time. Locating a cab in the city is straightforward: you can go to the taxi rank in front of the railway station, call one of the local phone dispatch companies to arrange a pickup, or use one of the taxi apps of Maastricht and schedule your transfer ahead of time, according to your needs.
TRAINED DRIVERS
Hand picked & english speaking drivers
LOW PRICES
Same price as a regular Taxi from the line
FLIGHT MONITORING
Drivers are always on time
QUALITY SUPPORT
24/7 Email & Phone support
How much does a taxi cost?
Night time


(00:00 - 05:00)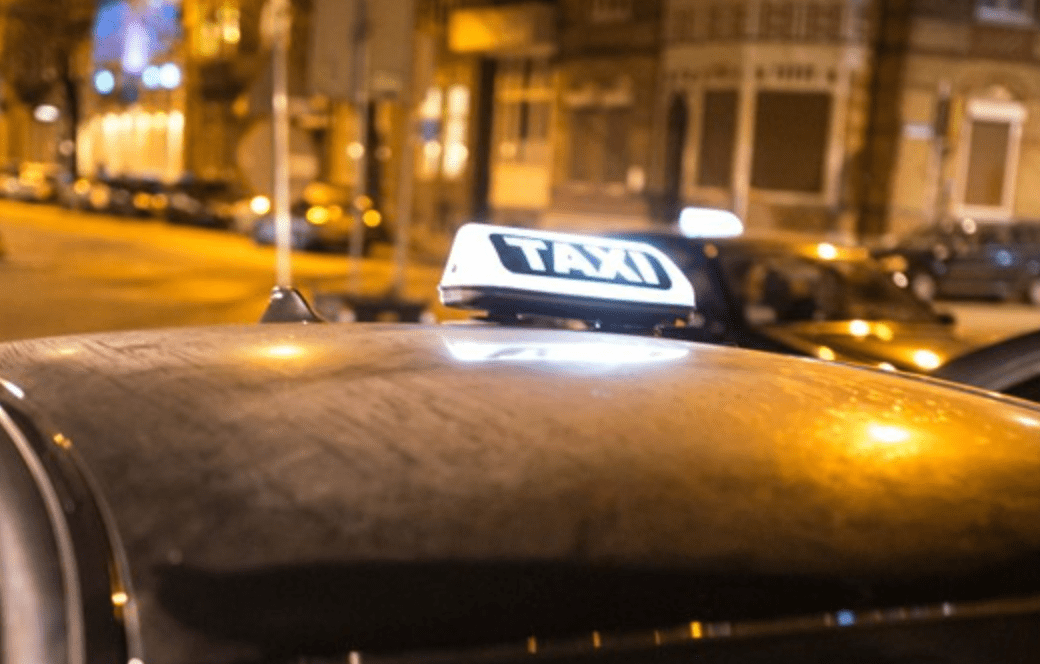 The fares of Maastricht taxis
Drivers use a taximeter to determine the total cost of a Maastricht taxi service. So, the final fare to be paid by the customer takes into consideration the distance travelled and the time spent on the road. The current taxi fares in Maastricht are as follows:
Base fee: €7.50
Rate per km: €2.10
Waiting per hour: €21.60
Extra charges may apply for excess luggage and more than four passengers on board.
If you would like to be offered a flat rate and have a trained English-speaking driver pick you up for door-to-door transportation to your destination, you can pre-book a private transfer with Welcome Pickups.
What our customers say about Welcome
How to get a taxi in Maastricht
Officially registered taxis in Maastricht have a blue license plate. They cannot pick up passengers on the street, so flagging one down is not possible. If you don't want to pre-book online or call, you can go to one of the city's taxi ranks, such as outside the main railway station.
For added convenience and door-to-door taxi service in Maastricht, you can pre-book a private transfer online or phone one of the local taxi providers to request a pickup, such as Taxi Frenske (+31 433 636 362) or Taxi Centrale (+31 432 041 020).
The benefits of pre-booking your taxi in Maastricht with Welcome
Besides the fact that hailing a cab on the street is not allowed in Maastricht, booking your rides in advance with a trusted company like Welcome Pickups boasts a wealth of benefits that will make your life easier and stress-free during your visit to this beautiful city. Reservations are made in the blink of an eye, and cancellation – if needed – is flexible. Each time, a hand-picked, English-speaking driver will pick you up directly from your doorstep and drop you off at your exact destination in comfort and style. Plus, our competitive fixed rates allow you to manage your budget better and not worry about carrying cash with you all the time.
Tips for your taxi service in Maastricht
Payment by card is possible in all Maastricht taxis.
Though gratuities are not expected, a roundup for the excellent service you received is a good gesture that is always appreciated.
In Maastricht, taxis do not roam the streets for passengers. You'll have to request one via phone or online, or go to one of the city's ranks.
Wheelchair-accessible taxis in Maastricht
Most sedan-type taxis in Maastricht can fit a foldable wheelchair in their trunk. If your needs require special equipment, such as a ramp or a hydraulic lift, it is advisable to book your transfer in advance with a company that provides fully wheelchair-accessible services. In the Netherlands, one such provider is Staxi (+31 207 05 888). Booking in advance and specifying your vehicle requirements is recommended for a smooth travel experience.
Safety and complaints for Maastricht taxis
On a general level, taxis in Maastricht are very safe and reliable. Besides any occasional overcharging attempts, serious incidents are a rarity. However, if you feel unsafe at any point during your transfer, note down the license plate and report the case to the taxi company to which the vehicle belongs or the authorities, if needed.