Taxi Service in Sheffield
Sheffield is a known city in the English county of South Yorkshire, that combines industrial elements with vast green landscapes. Its typical English, rainy weather makes taxis the most comfortable way of transport around the city. Whether you're arriving in Sheffield by plane and you need an airport taxi or you just want to reach your next destination quickly, Sheffield cabs are available 24/7. You'll find official taxi ranks throughout the city and nearby popular or busy areas, otherwise, you can hail a taxi from the street or call one of the many Sheffield taxi companies.
TRAINED DRIVERS
Hand picked & english speaking drivers
LOW PRICES
Same price as a regular Taxi from the line
FLIGHT MONITORING
Drivers are always on time
QUALITY SUPPORT
24/7 Email & Phone support
How much does a taxi cost?
Night time


(00:00 - 05:00)
SHEFFIELD CITY CENTRE ➙ KELHAM ISLAND MUSEUM
SHEFFIELD CITY CENTRE ➙ SHEFFIELD RAILWAY STATION
SHEFFIELD CITY CENTRE ➙ ROTHERHAM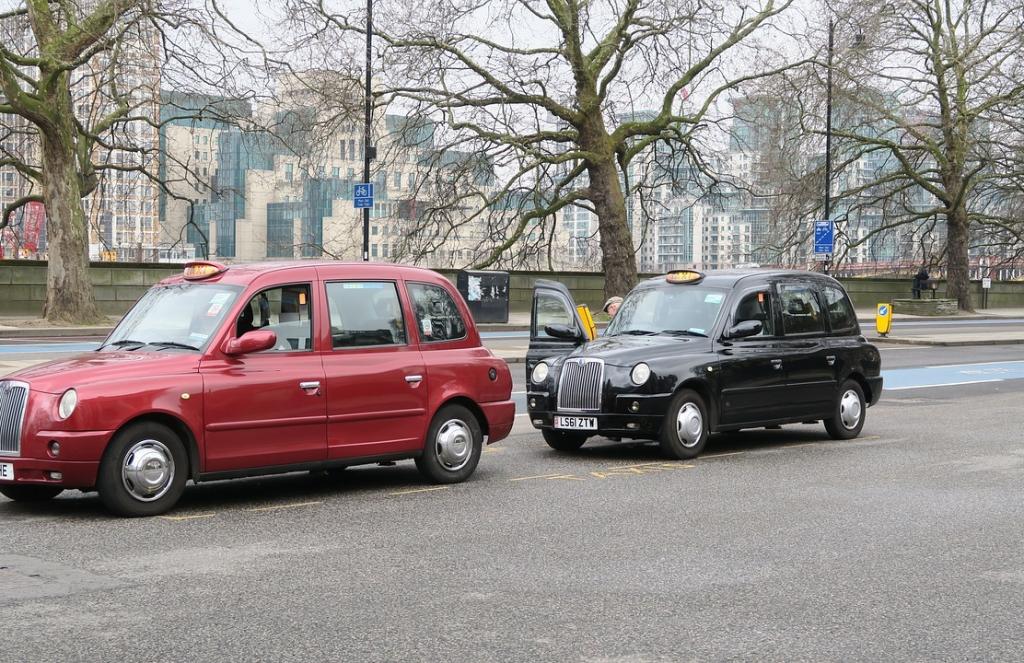 Fares of Sheffield Cabs
Sheffield taxis are very reliable and they're strictly regulated by the City Council. All taxis are equipped with a taximeter, which the driver is obligated to use throughout the ride. There are three different tariffs, according to which the rate is as follows:
Tariff 1 (07:00 – 19:00)
First 92m – £3.10 (€3.70)
Minimum rate after 92m – £0.20 (€0.24)
Tariff 2 (19:00 – 07:00)
First 92m – £3.30 (€3.95)
Minimum rate after 92m – £0.20 (€0.24)
Tariff 3 (Weekends 19:00 – 07:00)
First 92m – £4.30 (€5.15)
Minimum rate after 92m – £0.20 (€0.24)
For all three tariffs, the rate increases by £0.20 (€0.24) for every 55m up to 146m, for every 201m up to 16km, and for every 178m thereafter. There can also be some additional charges like £0.20 (€0.24) for every 48 seconds the driver is kept waiting or the travelling speed is lower than 12km per hour. Also, between 18:00 on 24 December and 06:00 on 27 December, and 18:00 on 31 December and 06:00 on 2 January, there is an additional charge of £2 (€2.40) for each ride.
What our customers say about Welcome
How to Get a Taxi in Sheffield
There are many taxi companies in Sheffield and taxis are available 24/7 so you shouldn't have trouble finding a cab at any time of the day. As in most parts of England, in Sheffield, you'll find the characteristic black cabs with a taxi sign on the roof, called Hackney Carriages. There are official taxi ranks all around the city, usually near popular destinations, like the airport, train stations, or tourist attractions. You can also hail a Sheffield cab from the street, simply by waving one over; just make sure that you're standing somewhere that it's safe for the driver to pull over. Alternatively, you can book a taxi with one of the many different taxi companies in Sheffield, either through their apps or over the phone. The most popular taxi companies you can call for a pickup are:
A1 Taxis: +44 114 2888 888
City Taxis: +44 114 239 39 39
Excel Taxis: +44 114 245 0000
Book your Sheffield Taxi in Advance
Even though Sheffield is less busy compared to other major cities in England, it still gets very crowded especially when it's rainy; having to look or wait for a taxi when it's pouring rain is far from ideal. By pre-booking your taxi service in Sheffield with Welcome Pickups, you ensure that you'll have a professional driver and a private vehicle waiting for you at the designated pickup point, whether it's the airport, the train station or your hotel. With Welcome, you'll not only reach your destination quickly and comfortably but you'll also know exactly what you'll pay in advance; that way, you won't have to worry about the currency exchange or if you can pay by card at the end of the ride.
Sheffield Taxi Tips
Most black cabs in Sheffield accept card payments.
Whether the taxi is pre-booked or hailed from the street, make sure that the driver sets the taximeter to the base fare and uses it throughout the journey.
For journeys that end outside Sheffield, you can agree on a price with the driver beforehand. If the fare on the meter at the end of your trip is less than what you agreed on, you only have to pay the metered fare.
Littering a taxi can be charged up to £50 (€60).
Tipping around 10% of the total fare is customary if the service was good but it's not mandatory.
Wheelchair Accessible Taxis in Sheffield
Sheffield is a wheelchair-friendly city, allowing wheelchair users to move around easily and promoting accessible transport services. As a result, all Hackney Carriage Vehicles are wheelchair accessible, meaning you can find one on the street without having to book one in advance. If you're in a less busy location or want to make sure you'll have a taxi waiting for you at a scheduled time, you can book your Sheffield cab through A1 Taxis by calling +44 114 2888 888 and specifying you'll need a wheelchair-accessible vehicle.
Sheffield Cabs Safety and Complaints
In general, Sheffield taxis are perfectly safe and reliable. However, there is still the odd chance that you might face some unprofessional behaviour or overcharging attempts. For such instances, you can address the Sheffield City Council. By filling in a taxi incident form with as many details as you can, like the driver's name and registration number, taxi license plate, time, and date, they will be able to review the incident and assist you accordingly.