Taxis in Beijing
As the capital of the People's Republic of China, Beijing is the country's political, financial and cultural centre.
Throughout its long history, it has been the heart and soul of the nation, with its unparalleled wealth delighting travellers for centuries. Now it is one of the most popular travel destinations in the world, attracting more than 4 million international visitors a year. If you do not want to miss any of the monuments of the historic past or the contemporary landmarks of modern China, you might want to skip taking public transportation altogether throughout your trip. Instead, you can opt for a Beijing taxi and explore the Temple of Heaven, the Great Wall of China and the Forbidden City at your pace.
TRAINED DRIVERS
Hand picked & english speaking drivers
LOW PRICES
Same price as a regular Taxi from the line
FLIGHT MONITORING
Drivers are always on time
QUALITY SUPPORT
24/7 Email & Phone support
How much does a taxi cost?
Night time


(00:00 - 05:00)
PEK to Great Wall of China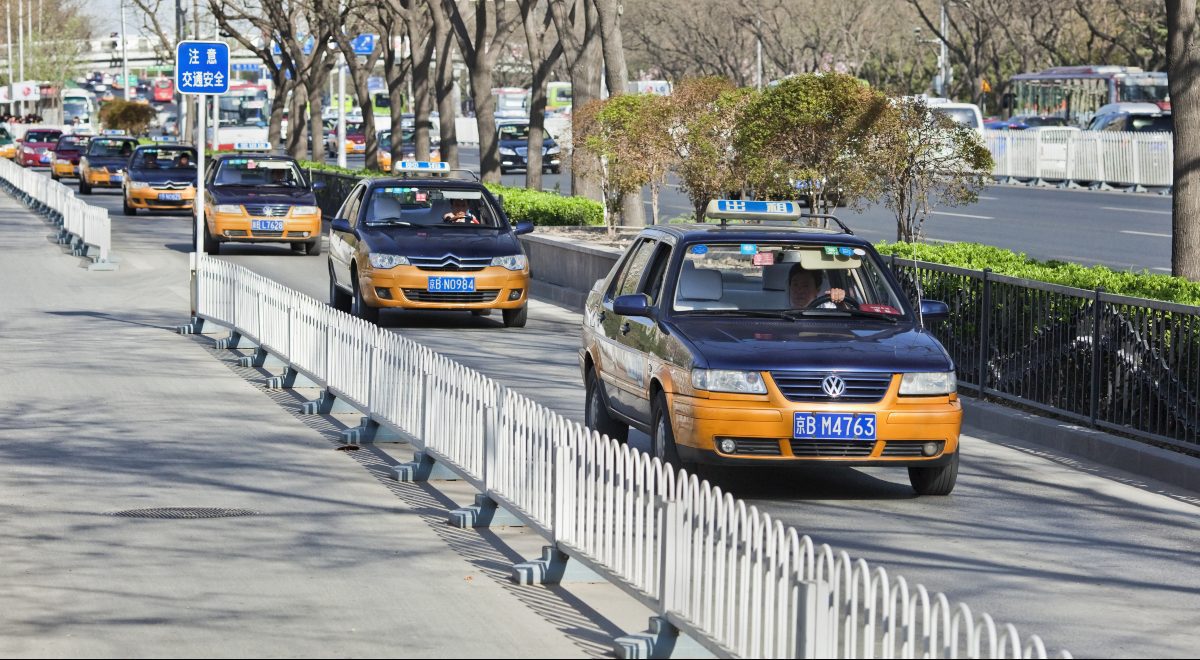 Cost of a Beijing Taxi
Without a doubt, taxis in Beijing are by far one of the most convenient means of transportation. The luxurious, air-conditioned vehicles will get you to your destination in comfort, no matter the day or time. Not only that, but you will have the opportunity to take a quick glimpse of the city during your ride.
Beijing Taxis have fixed rates and are fairly affordable compared to other Chinese cities. Below are the tariffs for all taxis in Beijing:
Starting price: €1.60 (RMB 3)
Price per kilometre: €0.29 (RMB 2.30)
Fee for 1 hour of Waiting: €10 (RMB 75.00)
Finally, travellers should know that carpooling is not only allowed but also encouraged in this capital, due to the city's environmentally friendly policy. In an effort to decongest the busy streets, Beijing taxi companies accept taxi-sharing. In that case, 40% of the normal fare is charged for each passenger.
What our customers say about Welcome
How to get a Taxi in Beijing
The transportation industry is very well developed in Beijing, thus you can easily get a cab pretty much everywhere. At present, there are about 67,000 taxis in this city!
There are several ways of picking up a taxi in Beijing. You can spot official taxi ranks outside airport terminals and train stations, while plenty of them are also scattered around the centre (most of them near major landmarks or touristic areas). If there are no vehicles near the taxi stands, you can just call a taxi company and request one. For your convenience, you will find a unique taxi number at each rank. The first two numbers refer to the specific district (for example 01 stands for Dongcheng District, 02 for Xicheng District, 03 for Chaoyang District etc.) while the last 4 are the numbers of that particular taxi stand. By providing this number, the driver can locate you right away.
If you want, you can also download an app or book a taxi online in advance which is especially helpful if you are visiting for the first time or travelling with young children. Beijing Debao Taxi is a popular cab provider for the city of Beijing. You can reach them at +86 10 6852 7442.
Benefits of Booking a Beijing Transfer in Advance with Welcome
Beijing taxi services are relatively cheaper compared to other cities in China. If you would rather opt for a private, comfortable transfer instead of dragging around your luggage and squeezing in the metro, then Beijing airport taxis are the perfect choice for you. Welcome's drivers are polite, helpful and have advanced English and communication skills. Not only they are incredibly kind and welcoming to travellers, but are also excellent ambassadors of their city's rich rich culture. So book your door-to-door taxi service with Welcome and enjoy Beijing to the fullest during a curated ride in China's most colourful capital.
Tips for Taxis in Beijing
Some drivers in Beijing can speak a little English, but sadly, most cannot. When picking up a taxi, we suggest that you firstly show a card to the driver with the name of your destination written in Chinese.
To make sure you avoid any hidden charges, you can ask the driver to turn on the taximeter and request a receipt when leaving the taxi.
Please bear in mind that under no circumstances are you allowed to smoke in a Beijing taxi.
You can pay for your transportation either in cash or via a Beijing Transportation Smart Card, Wechat, Alipay and UnionPay. However, please bear in mind that international credit cards are not usually accepted.
Wheelchair Accessible Taxis in Beijing
Beijing is not one of the most wheelchair accessible cities in the world, but it is still doing better than it did in the past. This is why there are vehicles in the city specially designed for people with disabilities. In fact, ever since the Paralympics, Beijing has installed 70 special taxis which can accommodate wheelchair users. The rates for the special taxis will be the same as for regular taxis and the booking number is +86 68373399 or 961001. Keep in mind that you will need to book this service at least 2 hours in advance.
Safety and Complaints for Beijing Taxis
Beijing taxi drivers are polite, professional and always willing to help travellers. However, you may encounter vehicles that are non-official taxis and more often than not, try to overcharge passengers – especially tourists who are not familiar with the taxi system of Beijing. To avoid this, make sure to ask for an approximate fare before starting the ride and request a receipt before exiting the cab. If you think you may have been overcharged, we urge you to note down the license plate and head to the local police department to make a complaint.