Gothenburg Taxi Service
Gothenburg manages to be exciting, relaxed, modern, historical and contemporary all at the same time. Currently one of the most sustainable cities in the world, Gothenburg captures the interest of its visitors, from the offset, with its tram-lined streets, 17th-century canals, arty exhibition spaces and gourmet seafood cuisine.
Gothenburg is not a large city, but with so much to see and do, a reliable taxi service can be an ideal way to experience the city comfortably and with the least amount of effort. You can arrange to be picked up from the airport with a Gothenburg airport taxi and transferred straight to your hotel with Welcome Pickups' door-to-door service and you can pre-arrange your in-city transfers too.
TRAINED DRIVERS
Hand picked & english speaking drivers
LOW PRICES
Same price as a regular Taxi from the line
FLIGHT MONITORING
Drivers are always on time
QUALITY SUPPORT
24/7 Email & Phone support
How much does a taxi cost?
Night time


(00:00 - 05:00)
GOTHENBURG CITY CENTRE TO LISEBERG AMUSEMENT PARK
GOTHENBURG CITY CENTRE TO GOTHENBURG BOTANICAL GARDENS
GOTHENBURG CITY CENTRE TO HAGA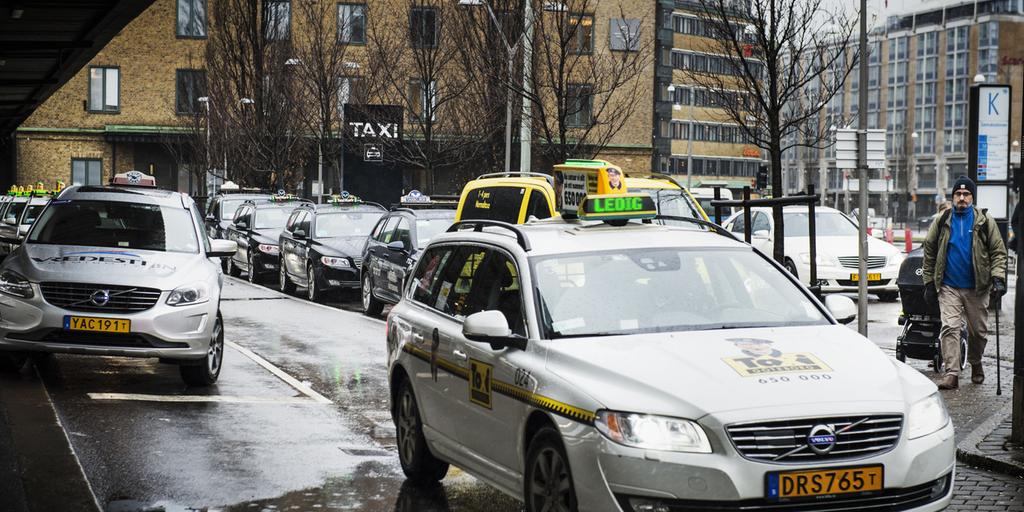 Gothenburg Taxi Prices
Taxis in Sweden are deregulated meaning there are no standard taxi fares for all cabs. Taxi fares are still calculated using a taximeter but the actual rates used are determined by each taxi company itself. Every taxi is therefore obliged to display its comparative prices in a visible section of the taxi (usually in the side window), for passengers to see before boarding. The comparative price represents a 10km journey that would take 15 minutes to fulfil the transfer. The taximeter will calculate the final fare using each taxi company's pricing and the following data: an initial base fee, a per km charge and waiting time (per hr). Due to the different rates charged by taxi companies, below is an average cost of these charges:
Initial base fee: €4.20-€5.60 (SEK 45-60)
Per km cost: €1.30-€1.60 (SEK 14-17) 
Waiting time charge per hour: €50-€52.50 (SEK 540-560)
Taxis transfers between 15:00-9:00 are regarded as night transfers and are therefore charged at a higher rate – sometimes up to twice the normal rate.
What our customers say about Welcome
How to get a taxi in Gothenburg
Finding a taxi service in Gothenburg is an easy process as there are numerous ways to either find a taxi on the street or pre-arrange a transfer in advance. If you are on the street the easiest way to get a taxi is to look for a taxi rank which will be especially easy if you are near a major train or bus station, or outside a large hotel. Alternatively, you can request a taxi from your hotel reception who will then make the arrangements or simply book an online transfer from the many available taxi companies that serve the city. Below are some of the most popular Gothenburg taxi companies you can call:
Taxi Goteborg: +46 3165 0000
Minitaxi: +46 3114 0140
Taxijakt: +46 771 90 0000
Booking your Gothenburg taxi in advance
Booking a taxi in Gothenburg in advance always makes sense, especially for an airport transfer after a long flight, making your final stage of travelling as comfortable and stress-free as possible. Pre-booking and arranging a fixed rate fare is highly recommended in Gothenburg as they are usually marginally less expensive than any transfers relying on a taximeter. You can guarantee a fixed rate fare with no hidden costs when you book your Gothenburg airport taxi with Welcome Pickups.
Gothenburg taxi tips
Since taxis are deregulated in Sweden and companies can set their own tariffs, make sure that you are made aware of your driver's tariff before agreeing to the transfer.
Every taxi company is obliged to visibly show its comparative prices (tariffs) somewhere on the taxi. This is usually a yellow sticker placed on the side window of the taxi.
When picking up a taxi from a rank you are not obliged to take the first one in line and may choose based on the comparative prices (tariffs) of each taxi.
Try and negotiate a fixed rate fare when possible as they are usually a little more affordable than transfers using a taximeter.
When you are on the street and looking for a taxi, avoid taking any taxi when you have been approached by the driver, as it may be an unlicensed taxi service.
Wheelchair accessible taxis in Gothenburg
Wheelchair-accessible taxis are widely available in Gothenburg but need to be requested in advance, in order to guarantee that the appropriate vehicle is sent for the transfer. You can also ask for assistance from the taxi rank officer at Gothenburg airport just outside the terminal who will be able to request a wheelchair-accessible taxi on your behalf.
Gothenburg taxi safety and complaints
Gothenburg is a friendly and safe city to travel in but you may come across unlicensed taxis. Such taxis should be avoided and only licensed taxi companies that hold valid permits should be used. If you have a negative experience when using a taxi, you should firstly contact the taxi company involved, making your complaint directly to them and sharing the details of your transfer, along with the driver's name and registration number. Your complaint can also be escalated by contacting the National Board for Consumer Disputes (ARN), Box 174, 101 23 Stockholm.