Taxis in Bastia
Bastia, an iconic fortified seaport city on the French Island of Corsica, is a dynamic coastal resort which remains lively all year round. The Old Town (Terra Vecchia) is built in and around the central part of the harbour making it a very popular area, and a must-see destination for visitors.
With so much to explore, taking a Bastia taxi is the best way to get around the city. Taxis in Bastia are readily available from transportation hubs like the airport and port, near popular local attractions and from the street, whenever you see one drive by. Moreover, you can call or pre-book your ride online for a pickup.
TRAINED DRIVERS
Hand picked & english speaking drivers
LOW PRICES
Same price as a regular Taxi from the line
FLIGHT MONITORING
Drivers are always on time
QUALITY SUPPORT
24/7 Email & Phone support
How much does a taxi cost?
Night time


(00:00 - 05:00)
CITY CENTRE TO LA CITADELLE
CITY CENTRE TO PLAGE FARINOLE
CITY CENTRE TO SAINT FLORENT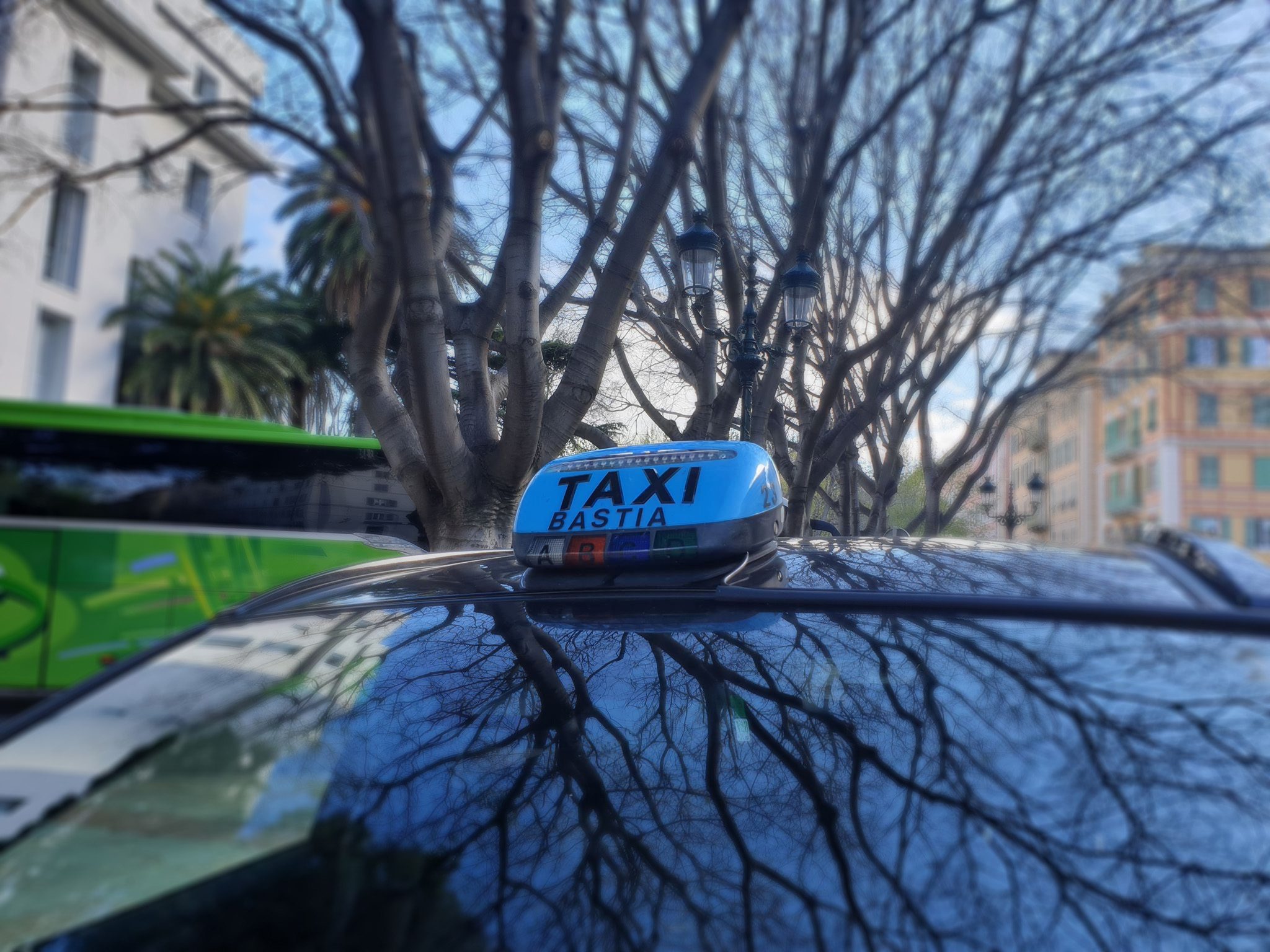 Bastia Taxi Prices
Various taxi companies operate in the city and are, for the most part, private taxi companies. Taxis in Bastia calculate their fares using a taximeter based on the time, distance travelled, and the time of day. Bastia taxi fares are as follows: 
Tariff 1:
Initial Fare: €1.95
Fare per Km: €2.24
Waiting time per minute: €0.51
Luggage surcharge: €0.50
5th passenger: €0.50
Tariff 2 (from 19:00 to 07:00, Sundays and public holidays):
There is a 20% surcharge on the original pricing.
Nonetheless, if you wish to travel at a competitive, set rate with no hidden fees, it is recommended to pre-book your Bastia taxi with Welcome Pickups.
What our customers say about Welcome
How to get a taxi in Bastia
Finding a cab in Bastia is relatively simple, as many operators roam around the city. You can hail a taxi straight off the street, or you can find taxis at all well-known tourist areas, such as the port, airport or at major hotels. Alternatively, you can directly call your Bastia cab or book a taxi online in advance. A few well-known local companies you can call are:
Societe VTC: +33 6 22332760
Taxis Bastiais: +33 4 95 32 70 70
Taxi DUME: +33 6 11 15 88 26 
Benefits of booking your Bastia taxi transfer with Welcome
Arriving in a new city is always exciting, especially when you have all your transportation arranged in advance. So why not book your Bastia taxi with Welcome?
We provide stress-free, personalised services and guaranteed on-time pickups. Our drivers are friendly, local English speakers, handpicked and trained by us. Leave behind the stress of the local transportation system and long taxi waits, and pre-book your premium transfer with Welcome Pickups at a competitive rate with no hidden costs.
Bastia taxi tips
Tipping your driver is not compulsory, however, it is always appreciated. You can either round up your fare or leave a tip of 5 to 10%.
Most taxis don't accept credit card payments; it is best to ask your driver before starting the trip if that's an option, or simply ensure you have cash.
To avoid being overcharged, try and get a price estimate of your journey beforehand.
Ensure your Bastia cab driver has turned on and reset the taximeter before starting the trip.
Wheelchair accessible taxis in Bastia
Unfortunately, regular Bastia taxis cannot accommodate wheelchairs comfortably. Although, a few taxi companies, such as Taxi-Dume, provide a variety of larger vehicles that can fit a wheelchair. For a more accessible option, a cab that includes safety straps and hydraulic lifts needs to be requested in advance.
Bastia taxi safety and complaints
If you encountered a bad experience with your Bastia cab, you can directly file a complaint with the taxi company you travelled with. Ensure you keep your receipt, as you will need it as proof of your ride.