Taxis in Surabaya
Known to be one of the cleanest and greenest cities in Indonesia, Surabaya is very popular among visitors. It's also home to beautiful colonial buildings, one of Indonesia's largest Chinatowns and the idyllic beaches of Madura island. As there is so much to do on your holiday, the best way to get around is by taking a Surabaya taxi.
TRAINED DRIVERS
Hand picked & english speaking drivers
LOW PRICES
Same price as a regular Taxi from the line
FLIGHT MONITORING
Drivers are always on time
QUALITY SUPPORT
24/7 Email & Phone support
How much does a taxi cost?
Night time


(00:00 - 05:00)
FROM CITY TO MUHAMMAD CHENG HOO MOSQUE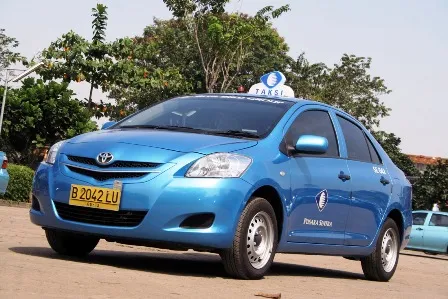 Surabaya Taxi Rates
Taxis in Surabaya calculate their fares using a taximeter based on the time and distance travelled to your exact location, with fees as follows:
Base fee: €0.54 (IDR 9,000)
Price per Km: €0.30 (IDR 5,000)
Waiting time per hour: €25.41 (IDR 42,500)
Nevertheless, if you prefer travelling with a local friendly English-speaking driver at a fixed price, you can pre-book your private transfer with Welcome Pickups.
What our customers say about Welcome
How to get a Surabaya Taxi
Taxis are easy to come by in Surabaya, as many local taxi companies operate in and around the city. If you are looking for a taxi, you can hail one directly off the street or go to one of the major tourist hubs and hotels. Alternatively, you can book your taxi in Surabaya online or via telephone. If you'd like to phone up for a pickup, you can reach one of the following businesses:
Blue Bird Taxi: +62 (31) 3721234
Silver Taxi: +62 (31) 5617888
Express Taxi: +62 (31) 8417878
Please note that for safety and reliability reasons, it is highly recommended to travel only with well-known taxi companies.
The Benefits of Booking a Surabaya Taxi in Advance
Arriving in a new city can be daunting, especially if you have to find your way around Surabaya's public transportation. That is why we recommend pre-booking your Surabaya transfer with Welcome Pickups. We ensure a seamless and enjoyable start to your holiday.
Moreover, Welcome Pickups isn't just a transfer company – we provide premium 24/7 customer service, on-time personalised rides, and local English-speaking drivers hand-picked and trained by us.
So, avoid long waits at taxi ranks and pre-book your fast and reliable Surabaya taxi in under 60 seconds with Welcome Pickups.
Surabaya Taxi Tips
Ensure that the taximeter has been switched on and reset before starting your journey.
It is common to leave your Surabaya taxi driver a tip; most travellers round up their end fare to the higher amount.
It is essential to travel with well-known and trusted taxi companies.
Most taxis do not accept card payments; make sure you have cash before getting into a cab.
Wheelchair Accessible Surabaya Taxis and Transfer
Most regular taxis in Surabaya cannot accommodate wheelchairs; for that reason, you will need to book with a cab company offering this amenity. Blue Bird Taxis offer wheelchair-accessible vehicles; however, you will need to mention this when booking and book ahead of time to ensure availability.
Surabaya Taxi Safety and Complaints
If you encounter a bad taxi experience whilst travelling in a Surabaya taxi, you can report your driver by filing an official complaint with the company itself. It is essential to keep your receipt, which contains your travel information and driver details.