Taxi Service in Rotterdam
Rotterdam is a vibrant and lively city, the second largest in the Netherlands. Visitors flock to the area all year long to admire the city's rich history, stunning architecture, and unique monuments. The nightlife is top-notch, and the port's routes are a pleasure to walk and cycle around. Rotterdam gets very busy during various times of the year.
Taking a Rotterdam taxi is the best way to explore the city comfortably and efficiently, especially during the cold months. The taxi service is very reliable and available 24/7. You can hail a Rotterdam cab on the street, get one at the many taxi ranks located all over the city, or call one of the many taxi companies operating in the area and request a pickup. Alternatively, you can pre-book your ride for trustworthy door-to-door service and no waiting times.
TRAINED DRIVERS
Hand picked & english speaking drivers
LOW PRICES
Same price as a regular Taxi from the line
FLIGHT MONITORING
Drivers are always on time
QUALITY SUPPORT
24/7 Email & Phone support
How much does a taxi cost?
Night time


(00:00 - 05:00)
ROTTERDAM THE HAGUE AIRPORT TO ROTTERDAM CITY CENTER
ROTTERDAM THE HAGUE AIRPORT TO THE HAGUE CITY CENTER
ROTTERDAM CENTRUM TO THE HAGUE
ERASMUSBRUG TO ROTTERDAM CHINATOWN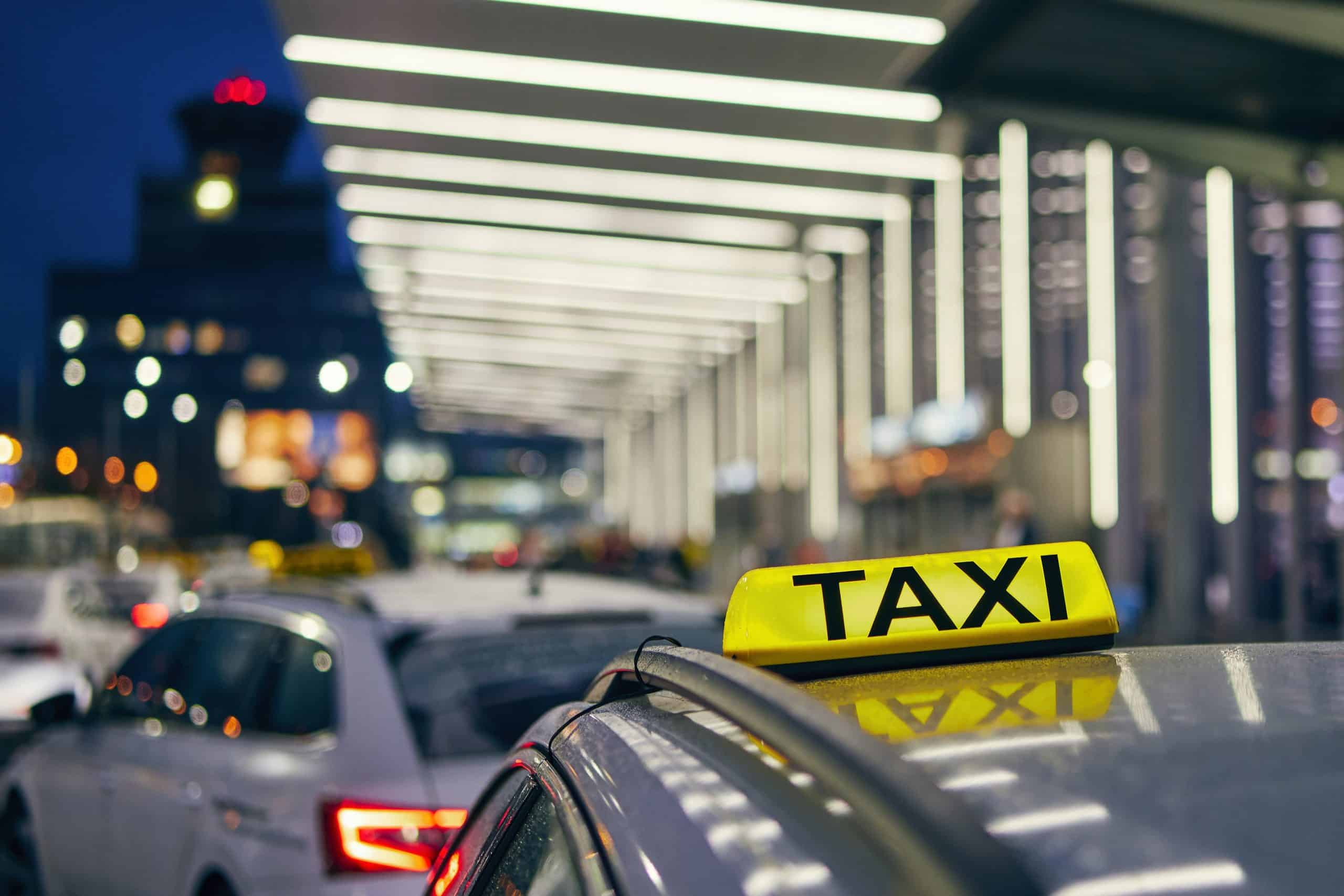 Rotterdam Taxi Prices
In the Netherlands, taxi fares are set and regulated by the city or district. There is an official tariff, which is binding for all drivers. All cabs are equipped with a calibrated taximeter, which must be reset before a new ride begins. In the city of Rotterdam, the following rates apply:
Base Fare: €2.85
Rate per km: €2.10
There is no separate fare for nights or weekends; customers pay the same price 24/7. However, please remember that there might be other extra charges, such as waiting  (€21/hour), excess luggage or admin fees, depending on the company you arrange your taxi with.
What our customers say about Welcome
How to Get a Taxi in Rotterdam
Rotterdam taxis are very easily recognisable. They bear a blue license plate and a "TAXI" inscription on the vehicle's rooftop. Getting one is as easy as it gets. You can hail a taxi on the street, go to one of the taxi ranks scattered across the city's most busy locations (such as the central stations, shopping areas, etc.), make an online reservation or call one of the many taxi companies that operate in the area. Some of the most popular ones are:
Rotterdam Taxi Service – +31 10 237 2018
Rotterdam Taxi Central (RTC) – +31 10 462 6060
Primo Taxicentrale – +31 10 262 2540
The Benefits of Pre-Booking a Rotterdam Taxi with Welcome
Taxis in Rotterdam are available 24/7, all year round. Nevertheless, readily getting one might become a challenge during rush hours or particular seasons, such as the Christmas Holidays or the summer. Plus, if you're looking for transportation from the airport, especially when the elements have put on their angry face, you may come across long waiting queues. This is far from ideal, particularly if you're travelling with small children.
The good news is you can easily avoid the hassle and hidden costs by pre-booking your private transfer with Welcome. Your friendly, English-speaking professional local driver will pick you up on time, offering a world-class personalised service.
Rotterdam Taxi Tips
Most taxis in Rotterdam, especially the ones dispatched by taxi companies online or over the phone, can accept payments by credit or debit cards. Yet, this is not the case for all of them, so make sure you have some cash on you.
When you board the taxi, before your journey begins, make sure you check the driver has reset the taximeter.
It is not necessary to tip your taxi driver in the Netherlands. However, if you received a service that was up to your expectations, you can always round up the bill.
Wheelchair Accessible Taxis in Rotterdam
Most standard taxis in Rotterdam can accommodate a foldable wheelchair in the trunk, but they do not have special equipment, such as a hydraulic lift or a ramp. If you need a wheelchair-adapted vehicle, one of the companies that can take you to your destination safely and stress-free is Staxi (+31 20 705 8888). Make sure you book your transportation in advance and specify your requirements.
Rotterdam Taxi Safety and Complaints
Overall, taking a Rotterdam cab is a very safe and reliable thing to do. Most drivers are professional, extremely courteous, and will go the extra mile to offer impeccable service. However, on the rare occasion that something unpleasant happens to you, or if you feel unsafe at any given moment during your journey, keep the receipt slip after you pay for your ride and escalate the matter with the associated taxi company directly.