Taxis in Minneapolis
Minneapolis, with St. Paul, is one of the Twin Cities. The Mississippi River cuts through the metropolis, and the city is known for its many lakes and parks. Minneapolis is also home to the famous Mall of America as well as many art galleries and museums. During your visit, you can use one of the taxi services in Minneapolis to get around the city quickly and comfortably. You can hail a Minneapolis cab downtown, you can readily find cabs waiting near the Minneapolis Convention Center or near hotels, you can call to request that a driver picks you up, or you can pre-book your trip online with a top-rated, reliable company like Welcome Pickups. Unless you book in advance, taxi prices are based on a metered rate that is regulated by the city.
TRAINED DRIVERS
Hand picked & english speaking drivers
LOW PRICES
Same price as a regular Taxi from the line
FLIGHT MONITORING
Drivers are always on time
QUALITY SUPPORT
24/7 Email & Phone support
How much does a taxi cost?
Night time


(00:00 - 05:00)
MINNEAPOLIS TO MALL OF AMERICA
MINNEAPOLIS TO ELM CREEK PARK RESERVE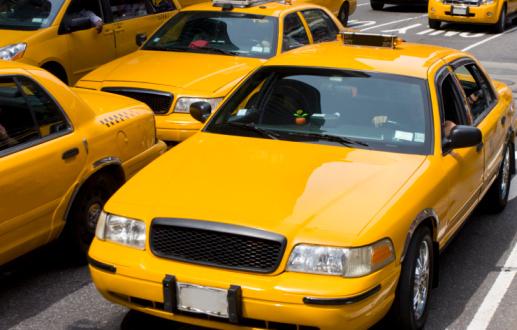 Minneapolis Taxi Prices
Taxis in Minneapolis are metered, with the rates being regulated by the city. The cost is determined by a base rate (flag drop), the number of miles travelled, and the standing or waiting time. There is also a surcharge for travel to/from the airport, whilst there is no surcharge for nighttime trips. The fare can be estimated based on the following rates:
Base fare: $2.50 (€2.37)
Price per mile: $2.50 (€2.37)
Hourly rate for standing or waiting: $24 (€22.77)
Airport fee: $4.50 (€4.27)
The fare to go from the MSP airport to downtown Minneapolis is estimated to cost around $39-$49 (€37-€46.48). If you are going to the Mall of America from MSP airport (or within the zone covering the airport property and nearby destinations – as described by MSP Airport), you will be charged a flat rate of $21 (€19.92). Also, you can get a flat rate if you book your transfer in advance with a local taxi company or with Welcome Pickups.
What our customers say about Welcome
How to get a Taxi in Minneapolis
Minneapolis taxis can easily be found downtown; they can be hailed from the street, whilst you can also walk to one of the taxi ranks near the Minneapolis Convention Center or any major hotel. You can also call a taxi company to request that a driver comes to pick you up, or you can book your ride in advance to help you budget accordingly for the trip, eliminate any stress and make the most of your time in the city.
If you prefer to call, the following local companies are popular:
Ecuadorian Taxi And Limousine: +1 612 788 0607
Yellow Taxi Cab: +1 612 644 6569
Blue & White Taxi: +1 612 333 3333
Transportation Plus: +1 612 888 8888
Book your Minneapolis Taxi Transfer in Advance with Welcome
By booking your Minneapolis taxi transfer in advance, you can sit back and relax knowing that your driver will show up at the allotted time. You won't have to worry about navigating public transportation or wasting time wandering around looking for a taxi to flag down. Plus, you will be charged a flat rate for your ride, so you can better budget for your stay in Minneapolis. To ensure you have a comfortable transfer with a professional driver at a competitive rate, consider pre-booking your ride with Welcome Pickups.
Useful tips for your taxi in Minneapolis
Licensed taxis will accept payment with all major credit cards.
Please keep in mind that extra service fees may apply for phone bookings.
Tipping is pretty standard everywhere throughout the USA. A tip of 15-20% for good service is the norm.
Wheelchair Accessible Taxis in Minneapolis
Minneapolis has several companies that are dedicated to accessible travel with specially trained drivers to get you around the Twin Cities safely and comfortably, whilst many of the regular taxi companies offer wheelchair accessible vehicles too. If you will be needing an accessible transfer, a couple of the companies you can book a ride with include Safe Ride (you can book online or call +1 651 352 2130), Driving Miss Daisy (book online or call +1 763 253 4400), and Transportation Plus (book online or call +1 612 888 8888).
Minneapolis Taxi Safety and Complaints
Licensed taxis in Minneapolis are the safest option for transportation. Drivers and vehicles are regulated by the government to ensure passenger safety. Some taxi companies may have security cameras installed to help protect passengers as well as drivers. If an issue does arise, for rides starting in Minneapolis, you can call 311 to report the problem. When reporting, include as much information as you can; it is recommended that you include the company name of the Minneapolis taxi used, the car number, the license plate number, the date and time, and the driver's ID. You may also wish to file an official complaint through the Minneapolis government website.