Taxi Service in Hannover
Located in northern Germany, Hannover is a beautiful destination with rich history, interesting museums, and green parks all around the city.  No matter what time of year you're visiting, using a taxi to move around quickly and comfortably is always a good transportation option. Unlike public transport, taxis in Hannover are available 24/7, including public holidays. If you want to be prepared during your trip, you can pre-book a Hannover airport taxi and ensure reliable taxi service as soon as you land. While you're within city limits, you can hop in a taxi from the official taxi ranks or you can order one by phone and via the available online apps.
TRAINED DRIVERS
Hand picked & english speaking drivers
LOW PRICES
Same price as a regular Taxi from the line
FLIGHT MONITORING
Drivers are always on time
QUALITY SUPPORT
24/7 Email & Phone support
How much does a taxi cost?
Night time


(00:00 - 05:00)
HANNOVER CITY CENTRE ➙ HERRENHAUSEN GARDENS
HANNOVER CITY CENTRE ➙ ERLEBNIS-ZOO HANNOVER
HANNOVER CITY CENTRE ➙ MARIENBURG CASTLE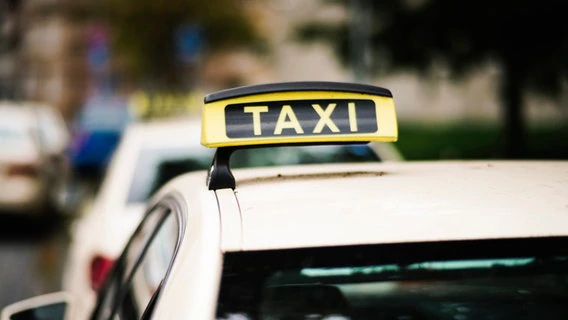 Hannover Taxi Fares
Taxis in Hannover are regulated by the state and are required to use a taximeter during the entire ride. There is a single tariff that applies throughout the day, every day of the week and the total fare is calculated based on the distance driven.
Base Fare – €3.90
Rate/km – €2.30
Besides the standard tariff, keep in mind that unless you book your Hannover taxi in advance, the total fare for the same route might differ. Surcharges can include the waiting time or slow driving fee, which is €0.55 per minute, or the large taxi (Grossraumtaxi) fee, which is €6.
What our customers say about Welcome
How to Get a Taxi in Hannover
Taxis are a reliable and popular transportation option in Hannover, especially during winter. Official taxis are light yellow and have a TAXI sign on the roof so they're easy to spot. Unlike elsewhere, in Hannover, it's not common to wave a taxi down the street. There are official taxi ranks all around the city in designated spots and near popular or busy locations, like the airport and train or bus stations. You can take the first taxi you'll find at the rank, use one of the local taxi apps or order a taxi over the phone by calling one of the many operators. The most well-known providers you can phone are the following:
Hallo Taxi: +49 (511) 3811
Arnemann GmbH: +49 (511) 458 4545
Gruß Taxen GmbH: +49 (511) 664 964
Südkreis – Taxengesellschaft: +49 (511) 988 6262
Pre-book your Taxi in Hannover
To ensure a smooth and stress-free travel experience from the moment you land at the airport, you can book your Hannover taxi in advance with Welcome Pickups. Instead of wasting time looking for the nearest taxi rank and worrying about cash or the local currency, in only a couple of minutes, you can pre-book a personalised and reliable door-to-door taxi service with a local, English-speaking driver. Even if your plans change, Welcome's flexible cancellation policy has got you covered, so why not plan ahead and make the most of your stay in Hannover?
Hannover Taxi Tips
It's best to have your address written down in German, as not all taxi drivers speak English.
Once you enter the taxi, check that the taximeter is set to the base fare of €3.90.
At the end of the ride, it's best to ask for a receipt to have as much information as possible in case you leave any personal items behind.
Standard taxis that you take from the rank are unlikely to be equipped with a baby/child seat; make sure to bring your own if you need one.
You don't need to tip your taxi driver but you can round up to the nearest euro if you were happy with the service.
Wheelchair Accessible Taxi Service in Hannover
Hannover, like most cities in Germany, is a wheelchair-accessible destination and you shouldn't have any trouble moving around or using public transport.
Standard taxis that you'll find at the ranks or on the street can store a foldable wheelchair but aren't fully accessible. To ensure a smooth transfer to your destination, you can book a transfer service in advance by calling Mobilität Hannover at +49 (511) 7081 0213, or Lindener Fahrdienst at +49 (511) 924 5050.
Hannover Taxi Safety and Complaints
The taxi service in Hannover is safe and reliable; official, registered taxis are required by law to use a taximeter and the state regulates the rates so issues like overcharging aren't that common. If you think you've been overcharged or you'd like to report unprofessional behaviour at any point during your Hannover visit, you can call the Hannover Tourist Information Centre at +49 (511) 1234 5111 and they'll be able to advise you on how what steps you can take; just make sure to write down as much information as possible about the incident, including the driver's name, registration number, and license plate.