Taxis in Chisinau
From luscious green spaces to stunning lakes, museums and historical monuments, Chisinau, Moldova's capital city, is shy of tourists, making it a great travel destination for those wanting to flee the big crowds. The town has plentiful Chisinau taxis roaming around the streets, making them a great way to explore the area quickly and efficiently – especially if you're not visiting for long.
TRAINED DRIVERS
Hand picked & english speaking drivers
LOW PRICES
Same price as a regular Taxi from the line
FLIGHT MONITORING
Drivers are always on time
QUALITY SUPPORT
24/7 Email & Phone support
How much does a taxi cost?
Night time


(00:00 - 05:00)
FROM CHISINAU TO VALEA PARK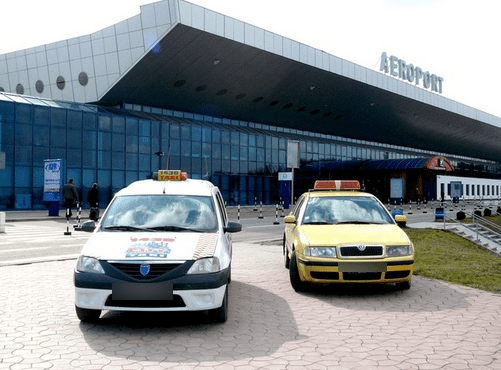 Chisinau Taxi Prices
Various taxi companies operate around Chisinau with slightly different fees, all of which are calculated using a taximeter based on the time and distance travelled. The pricing is as follows:
Initial fare: €2.50 (MDL 50)
Additional price per km: €0.25 (MDL 5)
Waiting time per hour: €3 (MDL 60)
Please note that there is no price difference for day, night or weekend Chisinau taxi trips.
What our customers say about Welcome
How to get a taxi in Chisinau
Chisinau taxis are easy to find as many cab companies roam the streets. To get a taxi, you can hail one straight off the road, head to any big tourist attraction or transportation hub, book your taxi in Chisinau online, or request a pickup via telephone.
Some of the popular and better-rated local companies you can phone to request a driver are:
Taxi Chisinau: +373 22 288 888
Taxi Meridian: +373 22 882 402
Taxi Marfuri: +373 677 14 133
Nevertheless, if you want to travel with a friendly, local English-speaking driver at a competitive fixed rate, it is recommended to pre-book your taxi in Chisinau with Welcome Pickups.
Benefits of Booking a Private Transfer with Welcome
When arriving in a new city, the last thing you want is to spend your time navigating Chisinau's public transportation system or wait in line for a taxi. Pre-booking a private transfer with Welcome Pickups is the easiest and safest way to travel around town.
Welcome Pickups ensures on-time pickups, premium 24/7 customer service, a fast and simple booking process, personalised transfers, and fun, friendly local English-speaking drivers, specially handpicked and trained by us. So why not avoid long waits and unforeseen costs, and pre-book your competitively priced Welcome transfers?
Chisinau Taxi Tips
It is important to know that most cab drivers don't speak English; thus, keep your destination's address handy.
Taxis in Chisinau don't accept card payments, so ensure you have cash on you when calling a cab.
Ensure that your Chisinau taxi driver has reset and turned on their taximeter before starting your journey.
It is good to know that there is no price difference for day, night and weekend trips in Chisinau.
Wheelchair-Accessible Taxis in Chisinau
Standard Chisinau taxis cannot accommodate wheelchairs. Nonetheless, a few private transportation companies and tour operators may have roomy and safer wheelchair-accessible vehicles available upon request. It is recommended to enquire and book your ride in advance to ensure your requirements can be accommodated.
Chisinau Taxi Safety and Complaints
If you, unfortunately, encountered a bad experience during your Chisinau taxi ride, you can file a complaint directly with the company you travelled with.
It is essential to ask your driver for a receipt as this will hold valuable information the taxi company will ask for (date, time, driver's name and registration number etc.).