World Class Cab Services in Hyderabad
Hyderabad, the capital city of India's Telangana state, has a rich history and many amazing historical sites. You don't want to miss the Golconda Fort – a former diamond trading centre, or the breathtaking 16th-century mosque; The Charminar. With so many things to see and do in this bustling city, the best way to get around is to take a Hyderabad cab. You can easily hail cabs in Hyderabad, walk to a taxi rank, call a phone service or book your taxi service in Hyderabad in advance.
TRAINED DRIVERS
Hand picked & english speaking drivers
LOW PRICES
Same price as a regular Taxi from the line
FLIGHT MONITORING
Drivers are always on time
QUALITY SUPPORT
24/7 Email & Phone support
How much does a taxi cost?
Night time


(00:00 - 05:00)
FROM HYDERABAD RAILWAY STATION TO AIRPORT
FROM AIRPORT TO HYDERABAD CENTRE
FROM HYDERABAD TO SECUNDERABAD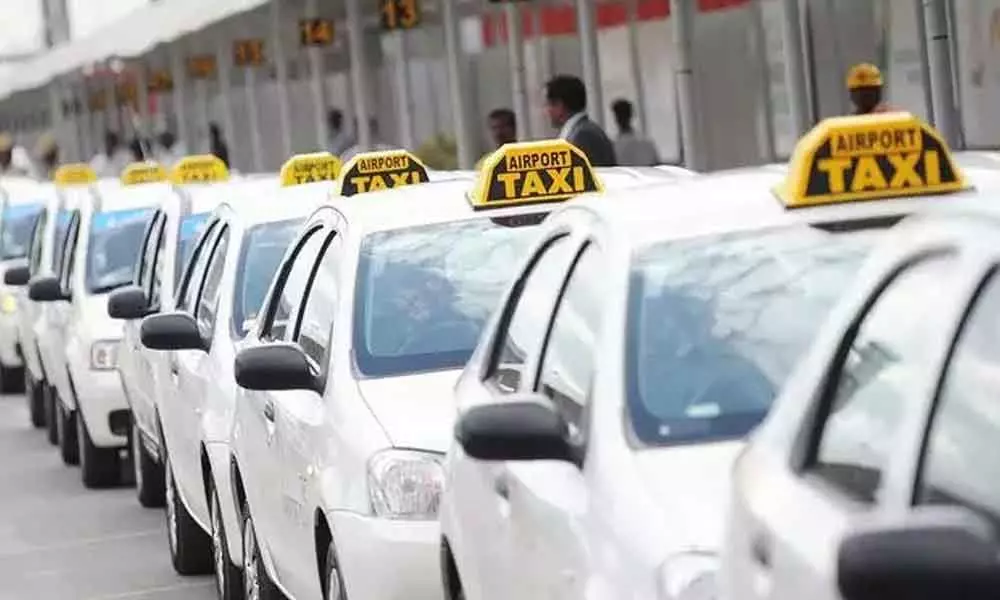 Cost of a Taxi Service in Hyderabad
Although relatively cheap compared to the rest of the world, cabs in Hyderabad are amongst the most expensive in India. The Hyderabad cab drivers will use a taximeter to calculate your fare, which features both a distance and time element. There are also two different tariffs for the day (05:00 to 23:00) and at night (23:00 to 05:00).
Day Tariff (05:00 to 23:00) –
Base fare inc 2 km: €0.50 (INR 40)
Price per km: €0.26 (INR 21)
Night Tariff (23:00 to 05:00) –
Base fare inc 2 km: €0.60 (INR 50)
Price per km: €0.32 (INR 26.25)
What our customers say about Welcome
How to get a Hyderabad Cab
There are many different cab services in Hyderabad, so catching a local taxi is extremely easy. You can hail a Hyderabad cab in the street if you are downtown, or walk to one of the taxi ranks located outside of the shopping malls, tourist attractions, bus and train stations, major hotels and the airport. 
If you'd prefer a more personal service or need to be picked up from outside the main city ring, you can call for a phone dispatch taxi service in Hyderabad, or book your Hyderabad transfers in advance. Some of the more popular phone dispatch Hyderabad cab companies are;
Krrissh Cab Services: +91 98 4995 9694
GL Cab Services: +91 91 0050 4669
Reddy Cab Services: +91 99 4924 0648
Hyderabad Cabz: +91 90 0005 5669
Why book your Cabs in Hyderabad with Welcome Pickups
Although taxis are available 24/7 in Hyderabad, during peak travel times or bad weather, there can be extremely long wait times for phone dispatch taxis and most Hyderabad cabs that pass you in the street will be full. That's why booking your cab services in Hyderabad with Welcome Pickups is the best option. We offer guaranteed on-time pickups, 24/7 customer support, competitive prices and English-speaking drivers so that there's never any chance of miscommunication or errors.
Hyderabad Cab Tips
Watch to make sure your Hyderabad cab driver resets the meter for your journey.
Not all cabs in Hyderabad have English-speaking drivers. Be sure to use a GPS device to show your driver your destination if you are unsure.
You can bring up to 4 passengers in a standard Hyderabad cab.
Booking your taxi service in Hyderabad over the phone may have an extra charge.
Wheelchair Accessible Taxi Service in Hyderabad
Unfortunately, the standard cabs in Hyderabad don't offer wheelchair-accessible vehicles, although you should be able to store a foldable wheelchair free of charge.
If you are looking for a taxi service in Hyderabad that has a hydraulic lift or ramp for a wheelchair user, you will need to book in advance with a specialist company or tour operator that offers that option. 
Hyderabad Cab Safety and Complaints
It's usually safe to take one of the cab services in Hyderabad. However, as there are many different companies operating throughout the city, the level of service may vary. If you do experience any serious issues or feel unsafe at any point during your journey, you can report the incident to the Traffic Police Station by calling +91 40 2785 3723 or +91 40 2785 2492. Be sure to note down the ID number of your driver and the number of your Hyderabad cab before calling.