Birmingham Taxi
The sprawling city of Birmingham is well-known for its picturesque canals, amazing nightlife and trendy restaurants and bars, so getting around with ease is a must if you want to explore it all. The fastest and most comfortable way to see the city is by taking a Birmingham taxi. There are two types of taxis in Birmingham, Black Hackney cabs and private hire cars, both available all around the city 24/7. You can hail a Hackney cab in the street, walk to a designated taxi rank, call one of the many private hire radio taxi companies, or book your Birmingham taxi transfers in advance. 
TRAINED DRIVERS
Hand picked & english speaking drivers
LOW PRICES
Same price as a regular Taxi from the line
FLIGHT MONITORING
Drivers are always on time
QUALITY SUPPORT
24/7 Email & Phone support
How much does a taxi cost?
Night time


(00:00 - 05:00)
FROM NEW STREET TRAIN STATION TO BIRMINGHAM MUSEUM
FROM BIRMINGHAM COACH STATION TO VILLA PARK STADIUM
FROM AIRPORT TO CITY CENTER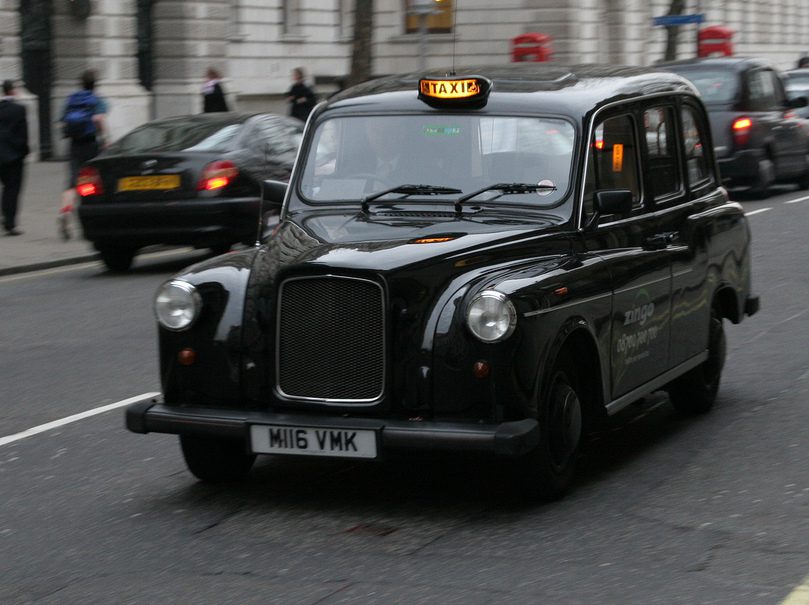 What's the cost of taxis in Birmingham?
The fare of a taxi journey in Birmingham is calculated using an officially calibrated taximeter. The official rates were set by the Birmingham City Council in 2012. It's important to note that Black Hackney cabs are the only taxis that must adhere to the official council rates, whilst private hire vehicles may set their own rates and even give set fares. 
TARIFF 1
Standard day rate (Monday to Saturday 07:00 – 23:00)
Base Fare: £2.20 (€2.60)
Price per mile: £1.80 (€2.15)
Hour wait: £15.72 (€18.80)
TARIFF 2 
Weekday night rate (Sunday to Thursday 23:00 – 04:00)
Base Fare: £2.40 (€2.90)
Price per mile: £2.04 (€2.45)
Hour wait: £18 (€21.50)
TARIFF 3
Weekend night rate (Friday & Saturday 23:00 to 07:00)
Base Fare: £2.60 (€3.10)
Price per mile: £2.21 (€2.70)
Hour wait: £19.50 (€23.30)
There are also a few additional charges, such as toll road fees, a surcharge for every person after the first passenger (£0.20 (€0.25) ) and the cost of any luggage items that don't fit in the trunk of the taxi (£0.20 (€0.25) per piece).
What our customers say about Welcome
How to get a taxi in Birmingham
You can find taxis in Birmingham extremely easily, both during the day and at night. However, Hackney cabs and private hire cars do work a little differently. You can hail a Hackney cab in the street or pick one up from one of the many designated taxi ranks around the city. It's worth mentioning that private hire vehicles may not use the ranks or pick passengers up in the street. The taxi ranks can be found on all major streets, outside of shopping centres, at the train and bus stations and close to all major attractions. A full list of the Birmingham taxi ranks can be found here. 
If you're travelling late at night, during bad weather or simply prefer a more personalised service, you can call one of the many private-hire taxi companies and have them pick you up. There are many private hire taxi services in Birmingham, but some of the top-rated ones are:
Ace Cars: +44 121 247 7777
Birmingham Taxis: +44 121 702 2000
TC Card Ltd: +44 121 770 2000
TOA Taxis: +44 0121 427 8888
Why book your Birmingham taxi with Welcome?
Although Birmingham taxis are readily available 24/7, if you're travelling during peak hours, major holidays or bad weather, you may have a very long wait for both a Hackney cab and a private hire vehicle. However, if you choose to book your Birmingham taxi transfers in advance with Welcome Pickups, you can enjoy benefits such as guaranteed on-time pickups, competitive prices, fully personalised transfers and 24-hour customer service. Let Welcome take care of all your Birmingham transfer needs so you can concentrate on making the most out of your time in this exciting city. 
Birmingham taxi tips
Hackney cabs can fit up to 8 passengers - that's double the space of a standard private hire vehicle.
Make sure your driver resets the taximeter to the correct tariff and base fare before you begin your journey.
Baby seats are not provided in a Birmingham taxi, but you can bring and fit your own for free.
Tipping your taxi driver isn't expected in England, but if your driver gave excellent service, you can round up to the nearest pound.
Wheelchair accessible taxi service in Birmingham
All Black Hackney cabs are wheelchair accessible in Birmingham. They come with ramps and adequate space for a wheelchair to fit, whilst still leaving space for other passengers. Additionally, as per the 167 of the Equality Act 2010,  your driver can't charge extra for having a wheelchair used onboard. If you'd prefer a door to door wheelchair-accessible service, you can book your taxi with TOA taxis by calling +44 0121 427 8888. They have fully trained drivers, wheelchair straps, ramps and easy-grip handles inside all of their taxis. 
Birmingham taxi safety and complaints
Taking a Birmingham taxi is usually extremely safe and an enjoyable experience, as all taxis in the city are heavily regulated and policed by the city council. However, if you do experience a problem during your ride in either a Hackney cab or a private hire vehicle, you can make a complaint by emailing [email protected] or filling in this online form. Be sure to note down your driver's badge number, the license plate number or the vehicle registration number before making your complaint.