Nashville Taxi
Known for its live music scene, plethora of world-class restaurants and bars, amazing museums and country way of life, Nashville is the perfect mix of modern meets honky-tonk. To make sure you get to experience all this colourful city has to offer, we suggest taking a Nashville taxi to make your way around the city quickly and easily. Getting a taxi in Nashville is completely hassle-free; they can be hailed in the street, found at designated taxi ranks, called on the phone or booked in advance.
TRAINED DRIVERS
Hand picked & english speaking drivers
LOW PRICES
Same price as a regular Taxi from the line
FLIGHT MONITORING
Drivers are always on time
QUALITY SUPPORT
24/7 Email & Phone support
How much does a taxi cost?
Night time


(00:00 - 05:00)
FROM NASHVILLE AIRPORT TO DOWNTOWN
FROM NASHVILLE AIRPORT TO MURFREESBORO
FROM NASHVILLE TO BNA AIRPORT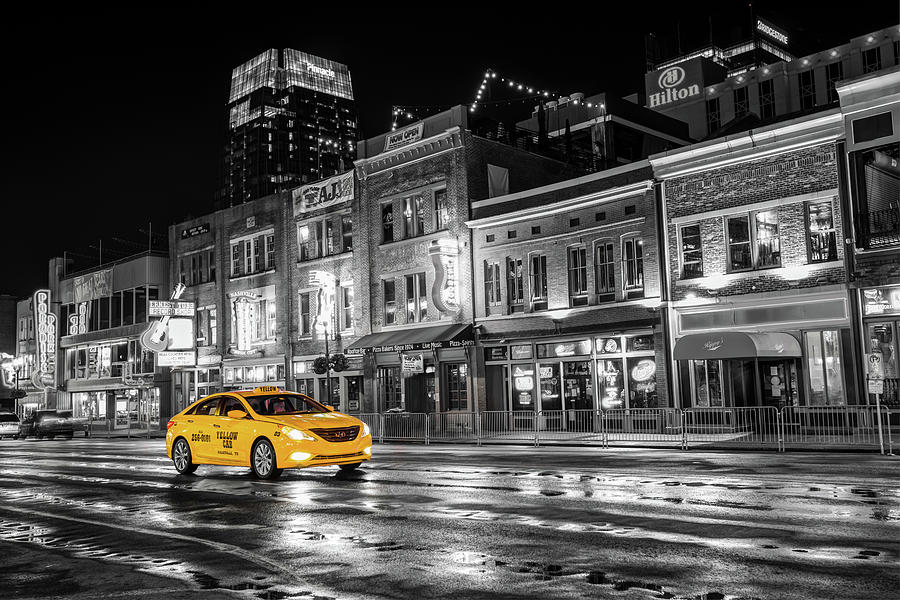 Cost of a taxi service in Nashville
The official taxi tariffs were put in place by the City Council of Nashville in January 2012. All Nashville cab drivers must adhere to these rates and must use an officially calibrated taximeter to ensure this happens. The cost of a Nashville taxi ride will depend on the distance you travel and will be calculated using the following rates:
Base fare: $3 (€2.70)
Price per km: $1.25 (€1.13)
However, if you're taking a taxi from Nashville Airport to downtown, there's a set rate fare of $25 (€23). There are also extra charges for things, i.e. fees for every additional passenger after the first ($1 (€0.90)) and for every minute waiting upon request ($0.30 (€0.27)).
What our customers say about Welcome
How to get a Nashville cab
Nashville taxis come in all shapes and colours, they are privately owned by different taxi companies and are available 24 hours a day. In busy areas such as Broadway and Midtown, you can easily hail a taxi in the street by waiting for an empty cab to drive by and sticking out your arm. Another easy way to get taxi service in Nashville is by walking to a taxi rank, which can be found outside of the major hotels, shopping malls, live music venues and popular tourist sites. 
If you'd prefer the ease of a door to door service, you can call one of the many government-registered and recognised phone dispatch companies. A few of the most trusted are: 
Music City Taxi: +1 615 865 4100 
Checker Cab: +1 615 256 7000
Magic Taxi: +1 615 500 5000 
Tenn Cab: +1 615 888 8888
Tennessee National Cab: +1 615 530 5885
Benefits of Booking your Nashville Taxi with Welcome
During peak hours, early mornings and late nights, it can be difficult to find a taxi at Nashville International airport. However, if you book your airport transfer in advance with a trusted company like Welcome Pickups, you can enjoy guaranteed on-time pickups, personalised transfers, 24 hour customer support and competitive prices. Let Welcome take care of all your transfer needs in Nashville so you can relax and enjoy your time in the country's music capital. 
Nashville Taxi Tips
Ensure your driver resets the taximeter to the base fare at the start of your journey.
It's customary to tip your Nashville cab driver 15% of your total fare.
Wheelchairs, baby strollers and luggage can be transported in the trunk for free.
Standard Nashville taxis can fit up to 4 passengers.
Wheelchair Accessible Taxis in Nashville
Although standard taxis aren't equipped to transport wheelchair users, there are a few different Nashville taxi services that offer fully wheelchair accessible vehicles. You can book your wheelchair accessible taxi in advance for a set pick-up time and day or call for an on-demand door to door service. Some of the best Nashville taxi companies for wheelchair users are Prime Care (+1 615 933 6363) and Music City Cab (+1 615 865 4100).
Nashville Taxi Safety and Complaints
Taxis in Nashville are usually very well regulated and safe. However, if you do feel like you've been overcharged, felt unsafe or had a rude driver, you can either make a report to the company you booked with or to the Tennessee Motor Vehicle Commission. If you wish to make an official complaint to the commission, you can do so by following the instructions found on their "File a Complaint page".