Quick and Reliable Taxi in Dammam
Dammam is a bustling cosmopolitan hub located in Saudi Arabia. You can spend the morning shopping until you drop at the world-class Othaim Mall, take a relaxing stroll along the promenade, and then spend the evening exploring the many bars and restaurants in the city. To make sure you can see everything Dammam has to offer, we recommend taking a reliable and quick Damma taxi. You can easily hail one in the street, call one of the local Dammam taxi companies or book your ride in advance if you know where and when you'll be needing one.
TRAINED DRIVERS
Hand picked & english speaking drivers
LOW PRICES
Same price as a regular Taxi from the line
FLIGHT MONITORING
Drivers are always on time
QUALITY SUPPORT
24/7 Email & Phone support
How much does a taxi cost?
Night time


(00:00 - 05:00)
FROM AIRPORT TO CITY CENTRE
FROM DAMMAM RAILWAY STATION TO OTHAIM MALL
FROM HOTELS TO DAMMAM PROMINADE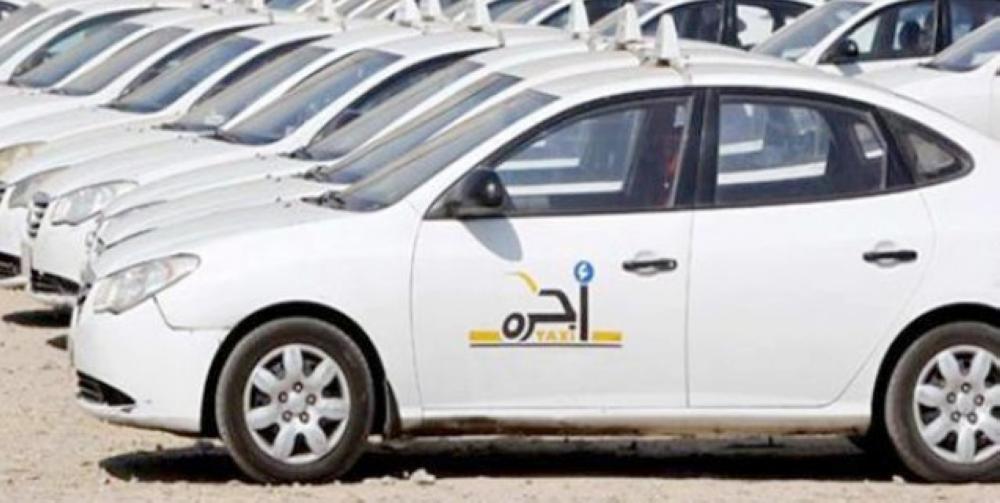 What are the Dammam Taxi Fares?
Although the local Dammam taxi drivers have taximeters fitted in their cars, they are usually not used. It's most likely that your driver will give you a fixed fare based on where you want to go. There are average prices for journeys such as travelling from Dammam airport to the city (€21 (SAR 85)) and travelling from the Dammam Railway Station to the popular shopping malls (€10 (SAR 40)).
However, as the exact cost of your taxi in Dammam will be left up to your driver, you will not know exactly how much each ride will cost until the last minute. If you want the peace of mind a pre-arranged and pre-paid taxi offers, then it's recommended to book in advance with a reliable company.
What our customers say about Welcome
How to get a taxi in Dammam
There are many different Dammam taxi companies that operate throughout the city, so grabbing a taxi couldn't be easier. You can hail a taxi in the street unless you're a woman travelling alone, then this isn't recommended. You can also walk to one of the taxi ranks located outside of the large shopping malls, the major hotels and bus and railway stations.
For a more personalised transfer, or if you're travelling late at night, you can book your Dammam taxi in advance or call one of the local phone dispatch companies on the following numbers;
London Taxi: +966 (92) 001 0068
Samara: +966 (92) 000 2854
Careem: +996 (92) 0001846
SATCO: +966 (50) 415 8698
Benefits of booking your Dammam taxi in advance
Although taxis in Dammam are readily available 24/7, the levels of service can differ greatly and there can often be overcharging due to miscommunication. To ensure you get the correct fare for your journeys around Dammam and receive a 5-star service every time, you can book your Dammam taxi with Welcome Pickups. We guarantee on-time pickups, competitive fixed-rate fares, 24/7 customer service and English-speaking local drivers. 
Dammam taxi tips
Be sure to agree on a price before getting in a taxi in Dammam.
Many local Dammam taxi drivers will refuse to pick up a woman travelling alone.
For your safety, don't allow your driver to pick up extra passengers during your journey.
Tipping your Dammam taxi driver around 10-15% is recommended if you received a good service.
Wheelchair-accessible taxi in Dammam
The standard taxis in Dammam don't offer wheelchair-accessible ramps or hydraulic lifts. However, the local company Careem have a fleet of fully wheelchair-accessible vehicles. You can call and book at +996 (92) 000 1846, or you can book your Dammam taxi via the Careem One app.
Dammam taxi safety and complaints
Taking a taxi in Dammam is usually a safe and pleasant experience. However, travelling in Saudi Arabia, especially for a single woman can be difficult and uncomfortable at times. The main issue you may have when taking a local Dammam taxi as a solo traveller is being refused service. If you do have a bad experience for any reason during your journey, you can report any issues to the transport police at 996 or to the emergency police at 112.