Taxi Service in Chennai
Chennai is the capital of the state of Tamil Nadu in southern India and is located on the Bay of Bengal. A combination of ancient temples, vibrant arts, natural wonders and a bustling culinary scene make Chennai one of the most popular destinations in the southern part of the country.
Taxi service in Chennai is one of the fastest and most comfortable transportation options if you want to enjoy as much as possible during your trip. You'll find that taxis in Chennai are very affordable, making them a popular choice both for locals and travellers. You can even pre-book your Chennai transfers to ensure reliable and personalised transportation around the city and beyond. Taxis are available 24/7 around the city and you can simply flag one down on the street. There are also taxis parked near popular or busy locations, waiting to pick up passengers. Alternatively, you can order your cab online via the different applications that are available locally or over the phone by calling one of the multiple providers.
TRAINED DRIVERS
Hand picked & english speaking drivers
LOW PRICES
Same price as a regular Taxi from the line
FLIGHT MONITORING
Drivers are always on time
QUALITY SUPPORT
24/7 Email & Phone support
How much does a taxi cost?
Night time


(00:00 - 05:00)
CHENNAI CITY CENTRE ➙ TRIPLICANE
CHENNAI CITY CENTRE ➙ VADAPALANI
CHENNAI CITY CENTRE ➙ KALAKSHETRA COLONY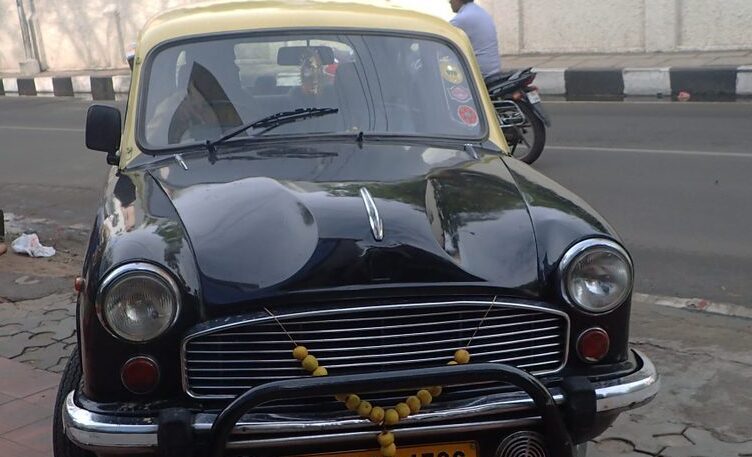 Fares for your Taxi in Chennai
Taking a taxi in Chennai is a cheap and fast transportation option that will help you explore the city and nearby destinations easily. The Chennai taxi service is reliable and you're safe to use it at any time during the day. Most taxis aren't metered but don't be surprised if you see a taximeter on the dashboard and the driver doesn't turn it on as soon as you start. Some operators, mainly the ones with an online app, might have fixed rates per kilometre and others might give you a set price based on your destination before you start the ride.
Avg. in-city rate/km – €0.15 (INR 11)
Keep in mind that there might be additional fees during the nighttime; it's always best to carry cash in small notes and ask the driver for an estimation of the fare, even if you do see a taximeter on the dashboard. To ensure a competitive fixed rate and professional door-to-door service, you can pre-book your Chennai transfers with Welcome Pickups and enjoy peace of mind!
What our customers say about Welcome
How to Get a Taxi in Chennai
Taxis are a very popular transportation option for tourists in Chennai, especially due to their affordable price. Official Chennai taxis come in different sizes and vehicle types; they're usually older car models and their colour is black and yellow with a yellow license plate. There are taxis available 24/7 around the city; you can simply wave one over off the street, or pop by a popular location downtown, where taxi drivers usually wait to pick up passengers. Alternatively, you can pre-book your taxi online for an on-time pickup and a door-to-door service, or you can book your cab over the phone by calling one of the local providers. Some of the more popular phone-dispatch taxi companies are:
City Taxi: +91 842 8297 982 or +91 829 7282 979
DropTaxi: +91 799 9222 000
Chennai Taxi Service: +91 893 9334 040
Pre-book your Taxi in Chennai
To get from one exciting destination to the next while you're in Chennai, you can pre-book your personalised taxi service with Welcome Pickups and enjoy smooth, stress-free rides. From the moment you land at Chennai Airport, you can have a driver waiting for you, saving you the trouble of waiting in long queues with the rest of the passengers arriving at the same time as you. With Welcome, you get reliable door-to-door service with a professional, friendly driver at a competitive fixed rate that you'll know in advance. The booking process takes only a couple of minutes and your transfers will be pre-paid so you won't need to worry about carrying cash either. Also, Welcome's flexible cancellation policy allows you to change your booking in case there's a change of plans, ensuring a smooth travel experience from start to finish.
Chennai Taxi Service Tips
Chennai taxis don't use taximeters; make sure to ask how much the ride will cost before you get in.
Make sure to always carry cash in the local currency and in small bills to ensure you'll get change if needed.
Tipping your taxi driver isn't expected but you can round up the total fare if you're pleased with the service.
It's common in Chennai to come across taxis that seem old and don't have a/c; there's no reason to be alarmed as to whether they're official taxis or not.
Wheelchair Accessible Taxis in Chennai
Chennai has some basic infrastructure that allows wheelchair users to access places like malls or some popular attractions but it can still be challenging to move around in some cases. Taking a taxi can help you enjoy all the activities you have planned; you just need to do some planning ahead of time. Regular taxis can fit a foldable wheelchair in the trunk but they aren't equipped with a ramp or a lift to allow access onboard. Vidya Sagar – Get Going provides transfers with vans that have hydraulic lifts, therefore the person in the wheelchair doesn't need to be transferred to the seat of the vehicle. Make sure to book your transfers as early as possible by calling the company at +91 944 4398 182.
Chennai Taxi Service Safety and Complaints
Chennai taxi service is reliable and official taxis are perfectly safe to use, even if they're not metered. If, however, you think you have been charged unfairly or you need to report the driver for unprofessional or inappropriate behaviour, you can contact the Department of Tourism of the Government of Tamil Nadu at 1800 4253 1111; it's a toll-free number where you can address the issue and they'll advise accordingly as to where you can file a complaint. Make sure to write down as much information as possible about the incident, including the driver's name, registration number, and license plate.