Cardiff Taxi
Cardiff is the bustling capital city of Wales, so there's no surprise that there are endless amazing things to see and do there. From the impressive Cardiff Castle and National Museum to the beautiful Bute Park and many quaint boutique shops, Cardiff has so much to offer both history buffs and socialites. 
To make sure you don't miss a thing during your time in Cardiff, we recommend taking a fast and reliable Cardiff taxi. There are two types of taxis in Cardiff, Hackney Cabs and private transfer vehicles. The Hackney cabs can be hailed in the street or picked up at a taxi rank, while the private hire taxis can be called for immediate dispatch or booked in advance. 
TRAINED DRIVERS
Hand picked & english speaking drivers
LOW PRICES
Same price as a regular Taxi from the line
FLIGHT MONITORING
Drivers are always on time
QUALITY SUPPORT
24/7 Email & Phone support
How much does a taxi cost?
Night time


(00:00 - 05:00)
FROM CARDIFF AIRPORT TO SWANSEA
FROM CARDIFF CENTRAL STATION TO CWL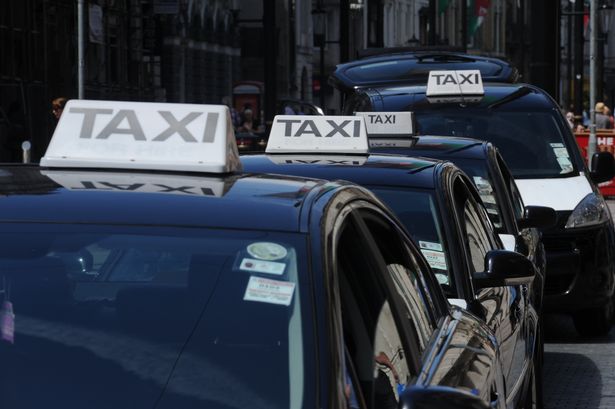 Cost of a Cardiff Cab
The way you will be charged for your Cardiff taxi will depend on whether you're taking a Hackney Cab or a private hire vehicle. Private hire Cardiff taxis set their own rates and don't need to adhere to the council's taximeter fares. On the other hand, Hackney Cabs must have an officially calibrated taximeter fixed in their vehicle, which they will use to calculate the cost of your journey. The official taxi fares set by Cardiff Council are as follows: 
Base Fare: £2.50 (€3)
Price per 180 meters: £0.20 (€0.25)
There may also be extra charges added to your fare for things such as keeping your driver waiting (£0.20 (€0.25) per 48 seconds), rides between 00:00 and 06:00 or on Sundays (£1 (€1.20)), for every passenger after the first 4 (£1 (€1.20)) transporting bicycles or furniture (£0.50 (€0.60) per piece).
What our customers say about Welcome
How to get a Taxi in Cardiff
There are two different types of Cardiff taxi; Hackney Cabs and private hire vehicles. Hackney cabs are always black with a white bonnet or a London style black cab, they all have a roof light, a white licence plate on the back of the vehicle and a fitted taximeter. On the other hand, private hire Cardiff taxi companies have vehicles in all shapes, colours and sizes. Only Hackney Cabs can be hailed in the street or picked up at one of the many designated taxi ranks around the city.
Private hire vehicles can be called for dispatch to your location or can be pre-booked in advance. Some of the popular private hire Cardiff taxis you can call are:
Dragon Taxis: +44 29 2033 3333
Taxi2Cardiff: +44 29 2140 9607
Drive: +44 29 2014 0140
Premier Cars Ltd: +44 29 2055 5555
Why Book Your Cardiff Cab with Welcome Pickups?
Both Hackney Cardiff Cabs and private vehicles are available 24/7 throughout the city. However, during peak travel times, public holidays or bad weather, it can be near impossible to catch a cab in the street and there can be very long wait times for a phone dispatch taxi. In this case, it's much more convenient to book your Cardiff taxi in advance with Welcome Pickups. We offer unbeatable prices, guaranteed on-time pickups, 24/7 customer service and personalised transfers. Let Welcome take care of all your transport needs in Cardiff so you can concentrate on making memories to last a lifetime. 
Cardiff Taxi Tips
When taking a Hackney cab, ensure your driver resets the taximeter to the correct base fare.
Travelling in a Cardiff cab between 00:00 and 06:00 is more expensive.
Tipping your driver in Wales isn't expected, but if you had a great ride, it's always appreciated.
Most taxis in Cardiff accept card payments, however, be sure to ask before getting in the taxi if this is how you wish to pay.
Wheelchair Accessible Taxis in Cardiff
All Hackney Cardiff Cabs are wheelchair accessible and drivers cannot refuse to take a wheelchair user by law. Most drivers are also trained in how to assist a wheelchair user into the taxi safely. However, if you'd prefer a Cardiff taxi with a hydraulic lift or ramp, you can call most of the private hire taxi companies and request one of their wheelchair accessible vehicles. Please note that there may be a longer wait time for a wheelchair accessible Cardiff taxi than a regular cab. 
Cardiff Taxi Safety and Complaints
The safest way to travel in Cardiff is by taking a Cardiff taxi. All Hackney Cabs and private hire vehicles are licensed by Cardiff Council and all drivers are required to undergo a full criminal and medical background check, to ensure they are fit to be public drivers. However, if you do experience any rude behaviour, overcharging, or if you are refused a ride by a Hackney Cab because your journey is too short, you can report it to the council by emailing [email protected] or calling +44 29 2087 1134. Be sure to have your driver's ID number, vehicle registration or license plate number and the date of the incident.