Taxis in Almaty
Almaty, Kazakhstan's largest city, is located at the foothills of the Tien Shan mountain range. Renowned for its rich history, unique culture, and stunning natural beauty, Almaty attracts over 4.5 million yearly visitors, making it one of Central Asia's most popular tourist destinations. With so much to explore, the best way to get around is in an Almaty taxi.
TRAINED DRIVERS
Hand picked & english speaking drivers
LOW PRICES
Same price as a regular Taxi from the line
FLIGHT MONITORING
Drivers are always on time
QUALITY SUPPORT
24/7 Email & Phone support
How much does a taxi cost?
Night time


(00:00 - 05:00)
FROM ALA TO KOK TOBE PARK
FROM CITY TO KOK TOBE MOUNTAIN
FROM CITY TO BIG ALMATY LAKE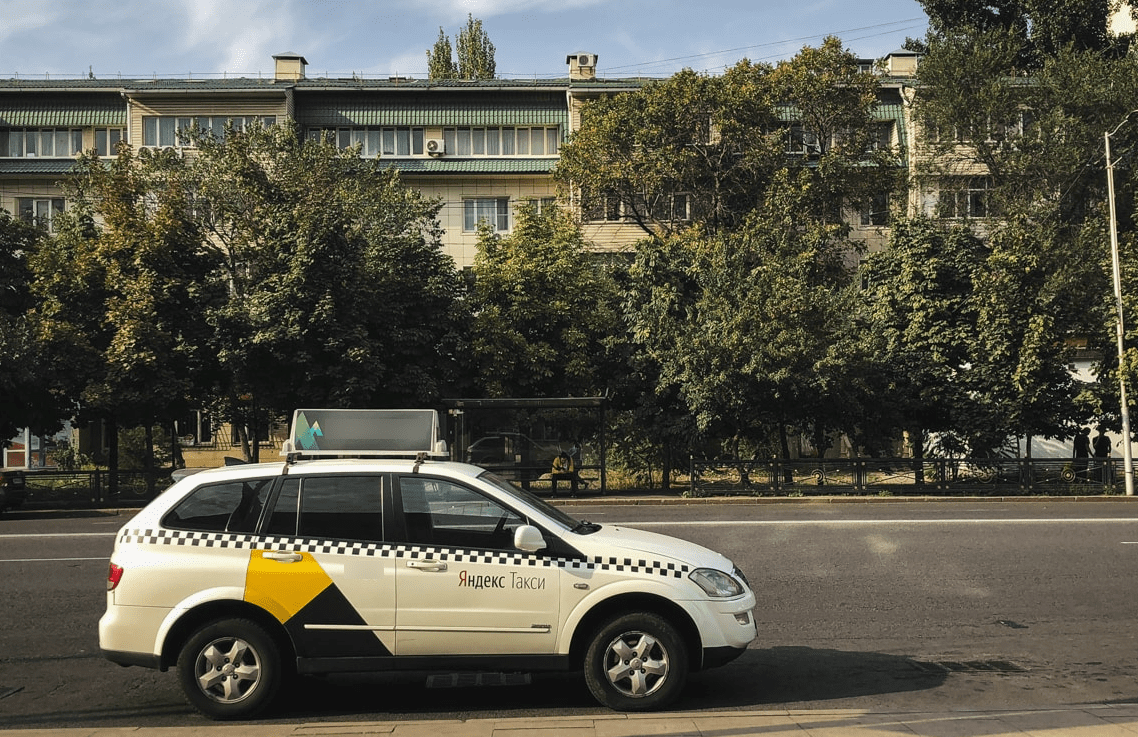 Almaty Taxi Prices
Several taxi services operate in Almaty and offer affordable prices around the city. Almaty taxi fares are calculated using a taximeter based on time and distance travelled. You can estimate your fare using the prices below:
Base Fee: €1.15 (KZT 550)
Additional Cost Per Km: €0.48 (KZT 225)
Waiting Time Per Hour: €4.75 (KZT 2,250)
However, you can pre-book your Almaty private transfer with Welcome Pickups if you prefer to travel at a set fare with no extra fees.
What our customers say about Welcome
How to Get a Taxi in Almaty
Getting a taxi in Almaty is relatively easy, as many roam the city. You can hail a cab off the street, head to any popular hotel or tourist area to find an Almaty taxi rank, book a ride online or call a local company directly to request that a driver picks you up from your chosen location. You can find some of the more popular Almaty taxi service providers you can call below:
Almaty Taksi: +7 (727) 225 2727
Taxi DiM: +7 (727) 333 5333
City Taxi: +7 (727) 377 7733
Pre-Booking your Private Almaty Taxi Service with Welcome
Finding your way around a new city can be stressful, especially when navigating through unknown public transportation networks or queuing at busy taxi ranks. That is why pre-booking an Almaty taxi service with Welcome Pickups is an excellent way to ensure a smooth and stress-free journey.
We provide personalised services, with local English-speaking drivers who will pick you up for your door-to-door transfer, no matter what time you're travelling. They will then escort you to your pre-selected vehicle whilst giving you insider tips on what to see and do in Almaty.
Welcome also ensures stellar customer support, a range of modern and stylish vehicles, and a fast booking system, allowing you to book your transfer in under 60 seconds. By choosing Welcome Pickups, you can avoid unforeseen mishaps and make the most of your holiday.
Almaty Taxi Tips
While some taxis in Almaty accept credit cards, having cash on hand for your journey is always best, especially for shorter trips.
To avoid misunderstandings or unexpected charges, it is best to ask for a price estimate before starting your journey.
Ensure the taximeter is switched on and reset before starting your journey, as some drivers may try to overcharge tourists.
Tipping your Almaty taxi driver is not customary, although it is always appreciated.
Almaty Wheelchair Accessible Taxis and Transfers
Unfortunately, standard taxis cannot accommodate wheelchairs. However, a few private companies offer specialised vehicles. The most popular is YandexGo, a ride-hailing taxi app in Almaty that provides wheelchair-accessible taxis. Passengers can select the "wheelchair accessible" Almaty taxi option to book a cab with the appropriate accessibility features.
Almaty Taxi Safety and Complaints
During your trip in Almaty, taxi safety is important; thus, if you experience an issue or want to file a complaint against your Almaty taxi driver, you can contact the company directly and report the problem or contact the Ministry of Transport and Communications of the Republic of Kazakhstan via email. It is essential to keep your taxi receipt as it contains all required information (date, time, taxi registration, price paid etc.).