A 5-Star Cairns Taxi Service
If you're looking for a place to relax, enjoy beautiful beaches and explore the world-famous Great Barrier Reef, then Cairns is the destination for you. Located in tropical Far North Queensland, Cairns has access to some of the most stunning beaches, rainforest trails and Aboriginal cultural parks in Australia. The best way to explore this paradise is to take a Cairns taxi. There are currently 137 government-licensed taxis operating in Cairns, all ready to make travelling around the city a breeze. You can hail a taxi in Cairns in the street, walk to a taxi rank, call a phone dispatch taxi or book your Cairns taxi service in advance.
TRAINED DRIVERS
Hand picked & english speaking drivers
LOW PRICES
Same price as a regular Taxi from the line
FLIGHT MONITORING
Drivers are always on time
QUALITY SUPPORT
24/7 Email & Phone support
How much does a taxi cost?
Night time


(00:00 - 05:00)
FROM CAIRNS CENTRE TO THE BEACH
FROM TJAPUKAL ABORIGINAL CULTURAL PARK TO CITY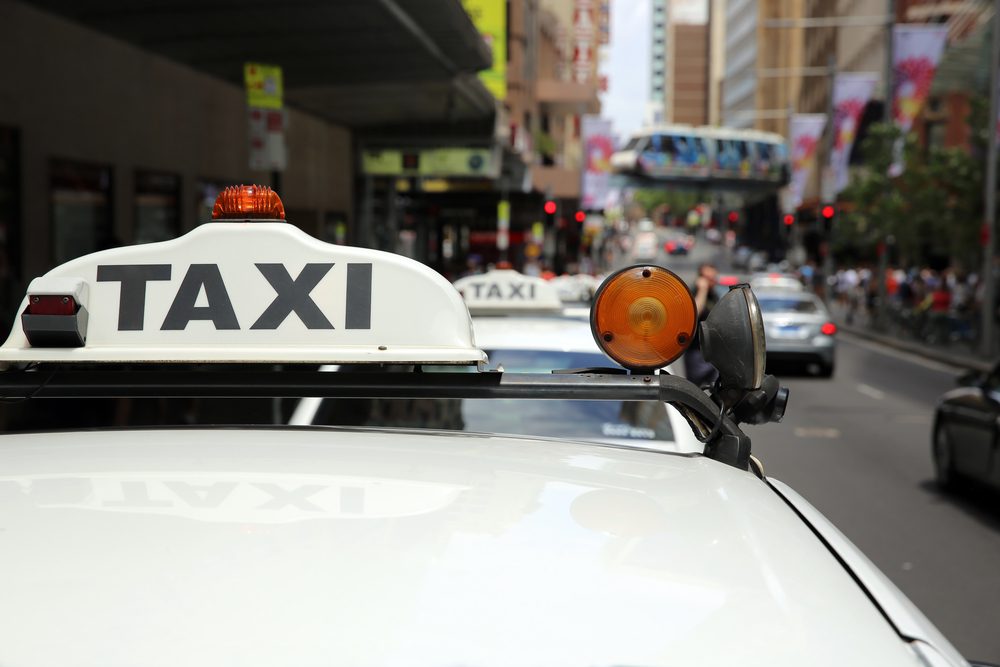 How Much is a Cairns Taxi?
All of the Cairns taxi drivers will calculate your fare using a taximeter. The cost of your journey will depend on the time of day you're travelling, the distance you travel and the time is taken. Taking a taxi in Cairns can be fairly expensive compared to other cities; fares can be calculated as follows:
Monday to Friday 07:00 to 19:00 –
Base price: €1.80 (AUD 2.90)
Price per km: €1.40 (AUD 2.23)
Waiting time per minute: €0.50 (AUD 0.79)
Weekend and Public Holiday –
Base price: €2.70 (AUD 4.30)
Night time Fare (19:00 to 07:00) –
Base price: €4 (AUD 6.30)
It's important to note that there are extra charges for things such as being picked up from the International Terminal of the airport (€2 (AUD 5)) and being picked up or dropped off at the Domestic Terminal (€1.50 (AUD 2.50)) while there is a booking fee for phone dispatch Cairns taxis too (€0.90 (AUD 1.50)).
What our customers say about Welcome
How to get a Taxi in Cairns
All the taxis in Cairns are monitored and registered by the council. They are all uniform in colour; white with their unique numbers written in blue on the front and side doors. You can hail a Cairns Taxi in the street or walk to one of the taxi ranks that run from Edmonton in the south of Cairns to Ellis Beach North of Cairns.
If you're travelling late at night or simply wish for a more personalised service, you can book your Cairns taxi service in advance or call one of the phone dispatch taxis on +61 4048 8311, +61 4048 8333 or +61 131 008.
Benefits of Booking your Cairns Taxi Service with Welcome
As there are only 137 taxis serving the entire Cairns area, there may be long waits for phone dispatch taxis or to find an empty taxi in the street. To avoid this, we suggest pre-booking your Cairns taxis service with Welcome Pickups. We offer guaranteed on-time pickups, fully personalised transfers and competitive fixed-rate fares. Plus, our 24/7 customer service team are there to ensure all your transfer needs are taken care of throughout your entire vacation in the beautiful city of Cairns.
Cairns Taxi Tips
Ensure your driver resets their taximeter to the correct base fare before beginning your journey.
There are surcharges for journeys beginning at the airport that will be added to your final fare automatically.
Be sure to ask for a receipt at the end of your journey, this will show your fare and the unique taxi ID number.
You can bring up to 4 people in a Cairns taxi as standard.
Wheelchair-accessible Cairns Taxi Service
The official taxi fleet in Cairns does offer some wheelchair-accessible vehicles. However, as this is a specialised service, you will need to call and book in advance if you need a vehicle with a ramp or hydraulic lift. You can call and book your wheelchair-accessible Cairns taxi service by calling one of these three numbers: +61 4048 8311, +61 4048 8333 or +61 131 008.
Cairns Taxi Safety and Complaints
As all of the taxis operating in Cairns are officially licenced by the government, you can expect a safe and reliable service every time. However, if you do experience any issues during your Cairns taxi ride, you can make a formal complaint by visiting the official Cairns Taxi website, or by calling +61 07 4048 8311.