Albany taxi
Albany is located 220 km north of New York City and is the capital of the state of New York. It is of great historic importance to the state and a city that encompasses interesting attractions, a beautiful natural environment and all the elements of a modern city.
An Albany taxi is a great transport option for getting into the city from Albany airport and for your intra-city transfers. When using a reliable taxi service such as the one provided by Welcome Pickups, you can guarantee a comfortable, safe and hassle-free experience, allowing you to simply enjoy your time in Albany. Taxis are widely available in the area, so whatever the weather, you can get around with ease and comfort. 
TRAINED DRIVERS
Hand picked & english speaking drivers
LOW PRICES
Same price as a regular Taxi from the line
FLIGHT MONITORING
Drivers are always on time
QUALITY SUPPORT
24/7 Email & Phone support
How much does a taxi cost?
Night time


(00:00 - 05:00)
DOWNTOWN ALBANY TO NEW YORK STATE MUSEUM
DOWNTOWN ALBANY TO TEN BROECK MANSION
DOWNTOWN ALBANY TO ERIE CANAL
DOWNTOWN ALBANY TO ALBANY PINE BUSH PRESERVE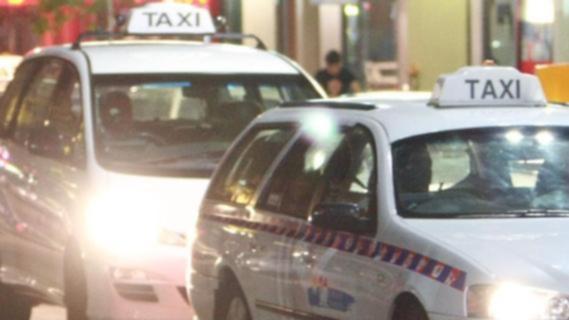 Prices for taxis in Albany NY
Albany taxi rates are not as clearly defined as in most US cities and there is conflicting information as to what the official Albany taxi fares are. The city is divided into zones (A-G) and rates are dictated by which zones you are travelling from and to. Both metered and fixed rate fares are available and the following metered rates are based on average prices which in reality may vary significantly from what is presented below depending on the provider:
Initial base fee: $5-10 (€5-10) 
Per km cost: $1.25-1.40 (€1.25-1.40) 
Waiting time charge / per hour: from $30 (€30)
There is an extra charge of $1.50 (€1.50) for each additional passenger and a $1 (€1) surcharge for all transfers from 18:00 to 6:00 and all day Sunday and on Holidays.
What our customers say about Welcome
How to get a taxi in Albany
Finding a taxi in Albany, NY is a simple task as they are readily available. You can simply hail one from the street or pick one up from a taxi rank, usually found next to popular attractions, central stations and shopping malls. Alternatively, you can arrange for a taxi service directly through your hotel reception, who will recommend a company that they have been working with or take a taxi from outside of your hotel where they are usually waiting. Some of the most popular Albany cab services include:
Capitaland Taxi: +1 (518) 453 8888
Fast Taxi Albany: +1 (518) 202 9000
Yellow Taxi: +1 (518) 434 2222
All-Star: +1 (518) 433 8888
Booking your Albany taxi in advance
It's always a great idea to book your Albany taxi transfers in advance if you know when and where you'll need a ride – especially after a flight when you want to get to your hotel and rest and when you're about to hop on another long flight and need to make yourself to the airport. Booking ahead with a top-rated company like Welcome Pickups gives you access to their expertise and great service. You can easily book through their user-friendly app, and you are guaranteed a fixed rate fare with no hidden costs and a fair cancellation option if needed. Once booked, you can relax and simply look forward to your trip.
Albany taxi tips
Always ask how much the cab ride fare is likely to be before you start your transfer, even for a metered fare to avoid surprises.
According to NY state law, if you request a quote for a specific destination, the driver is obliged to give you an estimated cost even for a metered fare.
It's usually worth asking for a fixed rate fare to your destination , as it may be more affordable than a metered fare.
Tipping your driver at the end of your transfer is a common practice throughout the US. Tipping is usually 15-20% of the taxi fare.
Wheelchair accessible taxis in Albany
Wheelchair-accessible taxis are easily obtained in Albany. Many providers offer this service however, it must be arranged directly with the company ahead of time to ensure availability. Some of the most popular wheelchair-accessible taxi and transportation companies include Capital City Taxi (+1 (518) 488 2273), Capital District Medical Transportation (+1 (518) 433 1600) and Advantage Transit/Yellow Cab (+1 (518) 434 2222).
Albany taxi safety and complaints
Albany taxis are a safe way of getting around the city but make sure that if you're picking up an Albany cab off the street, it is a registered vehicle and that the driver's details are on display. If you find that you need to make a complaint for any reason, note down the driver's and vehicle's registration number along with the details of your complaint and contact the associated taxi service provider directly. In the event that you have to escalate your complaint, you can also contact the Capital District Transportation Authority (CDTA) at +1 (518) 482 8822.