Quick and Easy Belo Horizonte Taxi Transfers
From towering mountains to famous stadiums and churches, Belo Horizonte has so much to offer. If you're looking to explore the capital of Brazil's Minas Gerais state, taking a Belo Horizonte taxi is the easiest way to get around. You can catch a taxi in Belo Horizonte in the street, walk to a taxi rank, book your transfers in advance or call a phone dispatch taxi company for a pickup.
TRAINED DRIVERS
Hand picked & english speaking drivers
LOW PRICES
Same price as a regular Taxi from the line
FLIGHT MONITORING
Drivers are always on time
QUALITY SUPPORT
24/7 Email & Phone support
How much does a taxi cost?
Night time


(00:00 - 05:00)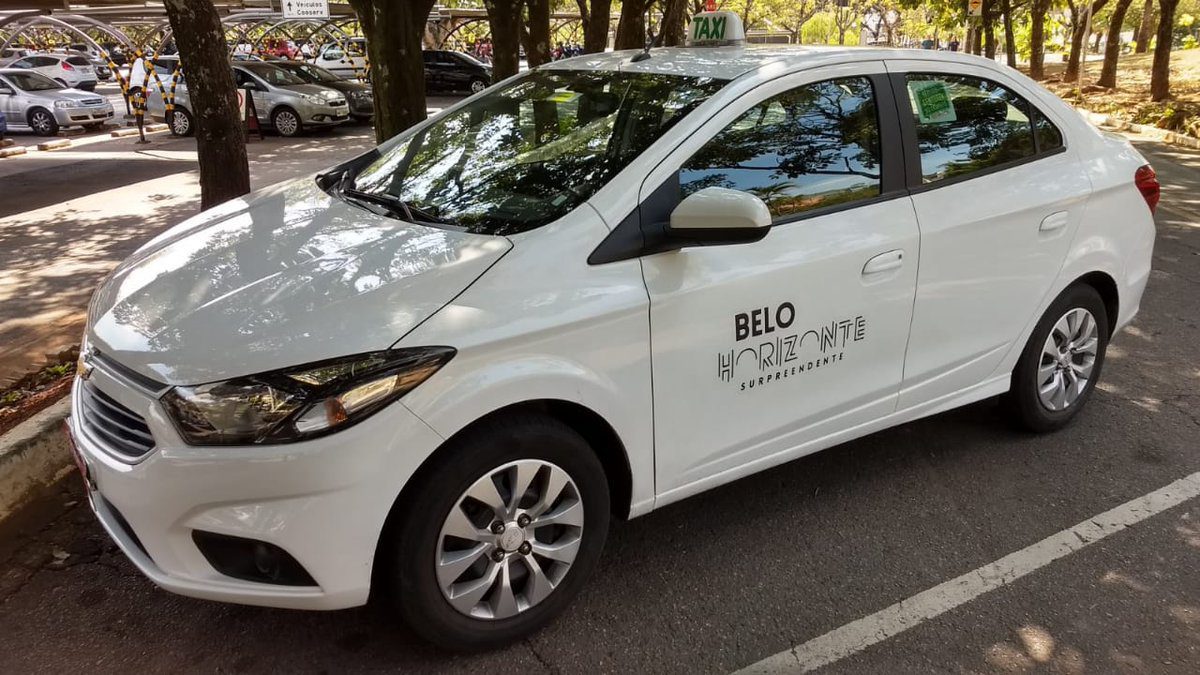 Cost of a Taxi in Belo Horizonte
The Belo Horizonte taxi drivers won't offer set rate fares for journeys around the city. Instead, they will use officially calibrated taximeters to calculate the cost of your journey. There's a time and distance element to take into account, and prices increase during the evening hours. 
Base fare: €0.90 (BRL 4.70)
Price per km day (06:00 to 22:00): €0.60 (BRL 2.94)
Price per km night (22:00 to 06:00): €0.70 (BRL 3.53)
Waiting 1 hour: €5 (BRL 26.23)
What our customers say about Welcome
How to get a Taxi in Belo Horizonte
Depending on the company, taxis in Belo Horizonte may come in a wide range of colours, but most are white with a 'TAXI' sign on top. You can very easily grab a Belo Horizonte taxi in the street or by walking to a taxi rank located near all the top attractions, shopping malls and transport hubs.
If you're travelling late at night or during bad weather and don't want to have to wait in the street for a taxi, you can also call one of the local phone dispatch companies;
Ligue Taxi BH: +55 31 2391 4400
Táxi Santa Monica: +55 31 3452 4545
Tele Taxi Belvedere: +55 41 3264 6464
Coopertramer Radio Taxi: +55 31 3408 5600
Why book your Belo Horizonte Taxi with Welcome Pickups
Taxis in Belo Horizonte are available city-wide, but if you're looking to avoid miscommunication, long wait times and bad surprises, we recommend booking your Belo Horizonte taxi in advance with Welcome Pickups. We offer guaranteed on-time pickups, English-speaking drivers, competitive fixed-rate fares and 24/7 customer service.
Belo Horizonte Taxi Tips
To avoid being overcharged, ensure your driver resets the taximeter before you begin your journey.
Most Belo Horizonte taxi drivers don't speak English, be sure to write down your destination or show it on Google Maps.
Standard Belo Horizonte taxis can take up to 4 passengers.
Tipping your taxi driver isn't expected in Brazil, but it's always appreciated if they provided a great level of service.
Wheelchair Accessible Taxi in Belo Horizonte
Although the standard taxis in Belo Horizonte aren't wheelchair accessible, there are plenty of private companies that offer this service. If you're looking for a wheelchair-accessible vehicle with a ramp or hydraulic lift, you can book with one of the following companies;
BH Cadierante: +55 31 98271 6886
Transporte Acessivel: +55 31 98857 4066
Acessibilidade BH: +55 31 99356 5656
Belo Horizonte Taxi Safety and Complaints
Taking a taxi in Belo Horizonte is usually safe and convenient. However, as there are many different taxi companies operating in the city, there may be varying levels of service. If you do experience any issues during your journey, you can first make a complaint to the company you travelled with, or for more serious claims, you can report directly to the Civil Police at +55 31 3498 3030.