The Top Rated Canberra Taxi Service
As Canberra is Australia's capital city, there are so many exciting experiences awaiting you. Nature lovers will be delighted with the Tidbinbilla Nature Reserve and the Black Mountain hiking trails, while culture fanatics can spend hours at the National Museum of Australia, Parliament House and picturesque wineries. To ensure you can fit all these unique sites into your trip, we recommend using a Canberra taxi to get around the city quickly and easily. You can either hail one of the Canberra cabs in the street, walk to a taxi rank, call a phone dispatch company or book your Canberra airport taxi service in advance.
TRAINED DRIVERS
Hand picked & english speaking drivers
LOW PRICES
Same price as a regular Taxi from the line
FLIGHT MONITORING
Drivers are always on time
QUALITY SUPPORT
24/7 Email & Phone support
How much does a taxi cost?
Night time


(00:00 - 05:00)
FROM CBD TO CANBERRA AIRPORT
FROM AIRPORT TO CANBERRA CITY
FROM AIRPORT TO QUEANBEYAN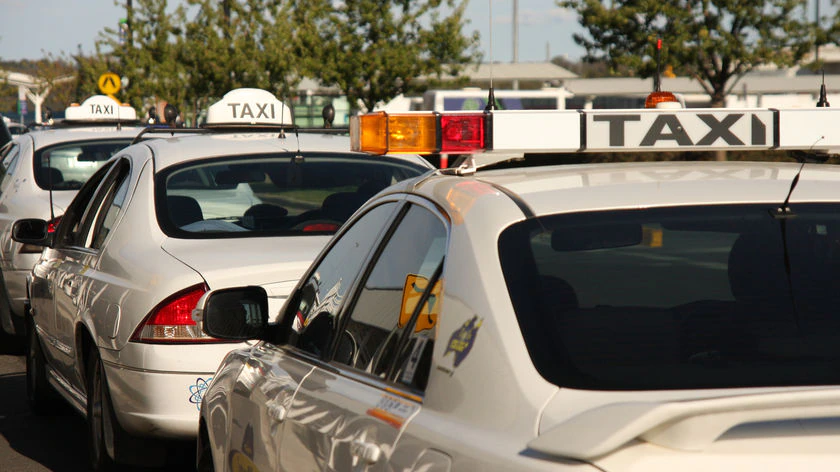 What are the Canberra Taxi Fares?
All Canberra taxi drivers must adhere to official set taxi rates and fares. The official tariff ordinance was set in 2013 and is enforced through the use of specifically calibrated taximeters. To calculate the cost of a journey, there are both time and distance elements used, plus, the time of day is taken into account as follows:
Base fare: €3.30 (AUD 4.85)
Price per km day (06:00 to 21:00): €1.30 (AUD 2.06)
Price per km night (21:00 to 06:00): €1.60 (AUD 2.37)
There are also additional charges for things such as the airport surcharge (€2.80 (AUD 4.20)), use of a baby seat (€3.50 (AUD 5.20)) and keeping your driver waiting for an hour (€35 (AUD 52)).
What our customers say about Welcome
How to make a Canberra Taxi Booking?
Canberra cabs are all privately owned by different companies, so they will all have a unique look and model. Having said that, you can easily spot these taxis throughout the city centre and simply hail one in the street by sticking out your arm. There are also official taxi ranks that are owned and operated by each individual Canberra taxi company. They can be found throughout the CBD and in both north and south Canberra. 
If you're travelling late at night, are outside the city ring or simply wish to have a more personalised service, you can also make your Canberra taxi booking over the phone by calling one of these phone dispatch taxis: 
ACT Cabs: +61 2 6280 0077
Cabxpress: +61 2 6181 2700
Canberra Elite: +61 2 6126 1600
Benefits of Booking your Canberra Cabs with Welcome Pickups
As all the taxis in Canberra are run by private companies, the level of service can differ between each one. If you're looking for a Canberra airport transfer that will give you a 5-star service every time, we recommend pre-booking your Canberra cab with Welcome Pickups. We offer 24/7 customer support, guaranteed on-time pickups, personalised transfers and competitive rates. Let Welcome take the stress out of your Canberra airport transfers so you can enjoy every second of your time in this amazing city. 
Canberra Taxi Tips
Travelling at night will result in a higher fare than during the day.
Ensure your driver resets and switches on the taximeter before you begin your journey.
Bringing and fitting a baby seat will incur an extra charge of €3.50 (AUD 5.20).
Most Canberra taxi drivers will accept card payments, but be sure to mention this before beginning your journey to be sure.
Wheelchair Accessible Canberra Taxi Service
In Canberra, there's a speciality taxi unit that has fully wheelchair-accessible vehicles. If you need a wheelchair-accessible Canberra taxi with a hydraulic lift or ramp, you can contact WAT on +6 113 9287, or by visiting their website. They offer both immediate dispatch and pre-booked taxis. 
Canberra Cabs Safety and Complaints
On the whole, taking a Canberra taxi is a pleasant and very safe experience. However, if you do find yourself being overcharged, experiencing a rude or angry driver, or any other issues during your ride, you can file a formal complaint directly with the company you've travelled with. You can find the number and name of the company on the side of the taxi cab door. Be sure to note the driver's ID number, the taxi number and any other details about your journey before making the complaint.