Taxis in Charlotte NC
Charlotte is an exciting commercial hub located in North Carolina, USA. From the world-class bars and restaurants, impressive skyscrapers and popular attractions such as the NASCAR Hall of Fame, Charlotte Ballet and the Carolina Panthers, there's so much to see and do.
If you want to make the most out of your time in Charlotte and visit all the exciting sites, we recommend taking a fast and comfortable Charlotte taxi for your rides around the city. You can easily catch a cab in Charlotte NC by hailing one in the street, walking to a taxi rank, calling a phone dispatch company or booking your transfers in advance. 
TRAINED DRIVERS
Hand picked & english speaking drivers
LOW PRICES
Same price as a regular Taxi from the line
FLIGHT MONITORING
Drivers are always on time
QUALITY SUPPORT
24/7 Email & Phone support
How much does a taxi cost?
Night time


(00:00 - 05:00)
CLT AIRPORT TO DOWNTOWN CHARLOTTE
CLT AIRPORT TO GREENVILLE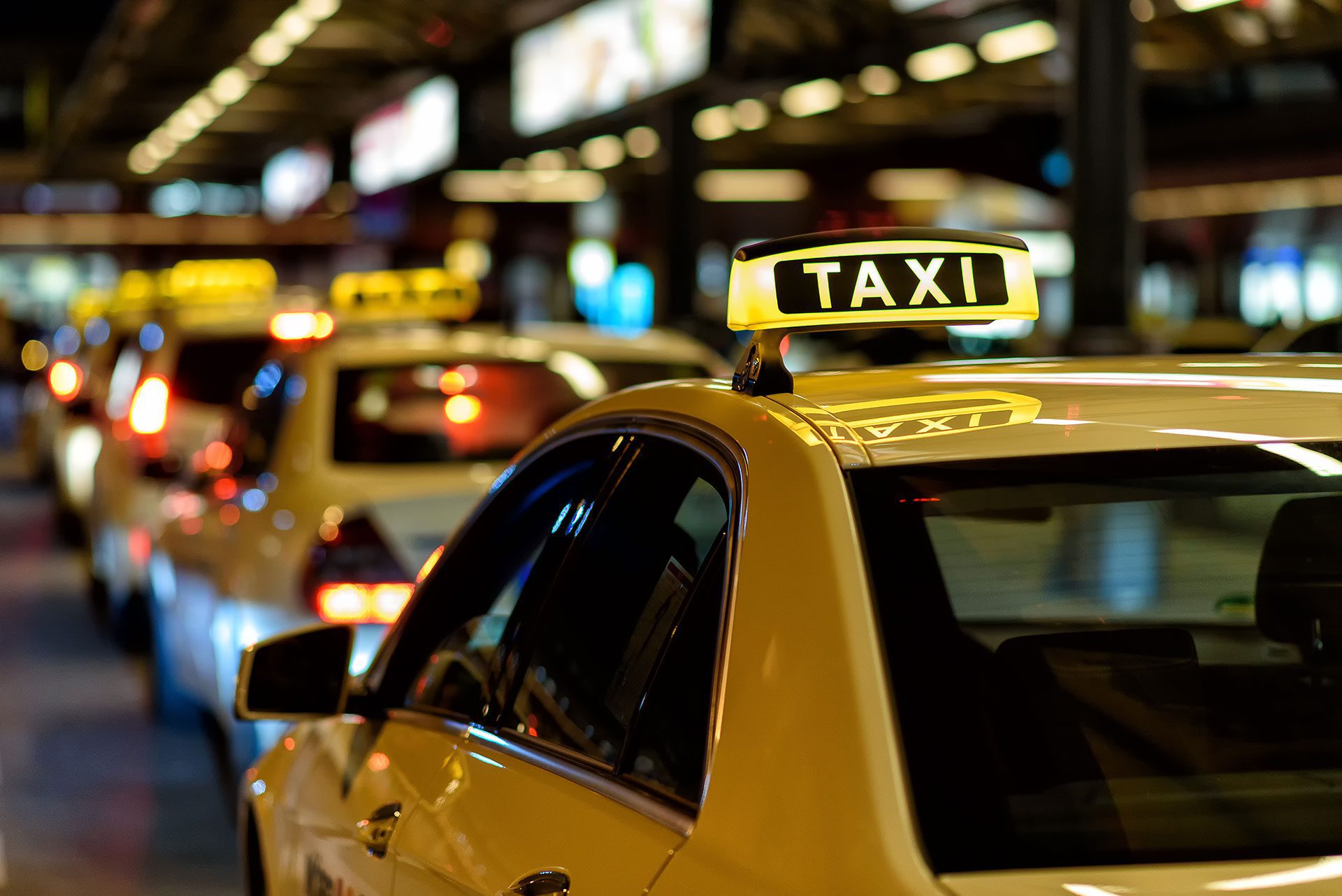 Charlotte Taxi Fare
Taxis in Charlotte don't have set-rate fares for journeys around the city. Instead, they use a taximeter to calculate your fare, based on a few factors such as the journey time, the distance you need to travel and the number of passengers. The official Charlotte taxi tariff ordinance was set in January 2012 and must be followed by all taxi companies in Charlotte. The fares are calculated as follows:
Base fare: $2.50 (€2.30)
Price per km: $1.56 (€1.45)
It's worth keeping in mind that there are also charges for things such as keeping your driver waiting ($30 (€28) per hour) and a cost per passenger after the first two ($0.50 (€0.45)).
What our customers say about Welcome
How to get a Taxi in Charlotte NC
All taxis in Charlotte are privately owned, around 14 different taxi companies are operating in Charlotte, so taxis come in all sizes and colours. If you're trying to catch a cab in Charlotte NC in the downtown area, you can easily hail one in the street or walk to a taxi rank. Taxi ranks can be found outside of the major shopping streets and malls, large hotels and popular tourist attractions. 
On the other hand, if you're located outside of the downtown area and need a taxi, you can call one of the many phone dispatch companies. Note that there may be an extra charge for this service. Some of the most popular phone dispatch Charlotte taxi companies are:
Crown Cab: +1 704 334 6666
Charlotte Taxi Service: +1 704 464 9191
Yellow Cab of Charlotte: +1 704 444 4444
Universal Cab: +1 704 333 5555
Benefits of Booking your Taxi in Charlotte with Welcome
Taxis in Charlotte are available every day, however, as there are so many different taxi companies, the level of service and waiting times can vary dramatically. If you'd prefer a first-class service every time and set-rate fares you can rely on, we suggest booking your Charlotte taxi with Welcome Pickups. We offer guaranteed pickups at your preferred time, fully-trained drivers, personalised transfers and competitive prices. 
Charlotte Taxi Tips
Ensure your driver resets the taximeter to the correct base fare of $2.50 (€2.30) before beginning your journey.
There's no extra charge for transporting large items or luggage that fits in the trunk of the taxi.
There's an extra charge for every passenger after the first two of $0.50 (€0.45).
Tipping around 15-20% of your final fare is customary.
Wheelchair Accessible Taxi in Charlotte NC
Unfortunately, the standard Charlotte taxi cabs don't offer wheelchair accessible vehicles. You can always bring your wheelchair and store it in the trunk for free, however, if you're looking for a wheelchair accessible vehicle with a ramp or lift, you will need to book a specialist vehicle. Some companies such as United Cab have a few specialist vehicles that can be requested, subject to availability. Or, you can call Charlotte NC Wheelchair Taxi on +1 704 605 4504 and pre-book your wheelchair accessible vehicle. 
Charlotte Taxi Safety and Complaints
Charlotte taxis are all privately owned, so the level of service always depends on the company you travel with. However, on a whole, taxis in Charlotte NC are very safe and comfortable. If you do experience any issues during your journey, such as overcharging or a rude driver, you can report it directly to the company you're travelling with (the phone number is usually on the side of the taxi). On the other hand, if you feel unsafe or have any severe issues during your taxi ride, you can report it to the local police at +1 704 336 7600. Be sure to have your driver's name, ID number or Taxi number to hand before making your complaint.