Taxis in Colorado Springs
Colorado Springs is a small city in Colorado, near the Rocky Mountains. It's a haven for those looking to explore nature and enjoy outdoor recreation like hiking, and climbing, or travellers who simply wish to admire jaw-dropping landscapes.
Taking a taxi in Colorado Springs is your best option if you want to explore as much as possible in and around the city. You can either look for a Colorado Springs taxi whenever you need one or pre-book a personalised transfer and have your transportation needs covered in advance. You will find taxis available 24/7 all around the city; if you see one available, you can simply wave over to the driver to signal them to stop. If you don't see any taxis around, you can order one online or over the phone.
TRAINED DRIVERS
Hand picked & english speaking drivers
LOW PRICES
Same price as a regular Taxi from the line
FLIGHT MONITORING
Drivers are always on time
QUALITY SUPPORT
24/7 Email & Phone support
How much does a taxi cost?
Night time


(00:00 - 05:00)
COLORADO SPRINGS CITY CENTRE ➙ OLD COLORADO CITY
COLORADO SPRINGS CITY CENTRE ➙ GARDEN OF GODS
COLORADO SPRINGS CITY CENTRE ➙ CHEYENNE MOUNTAIN ZOO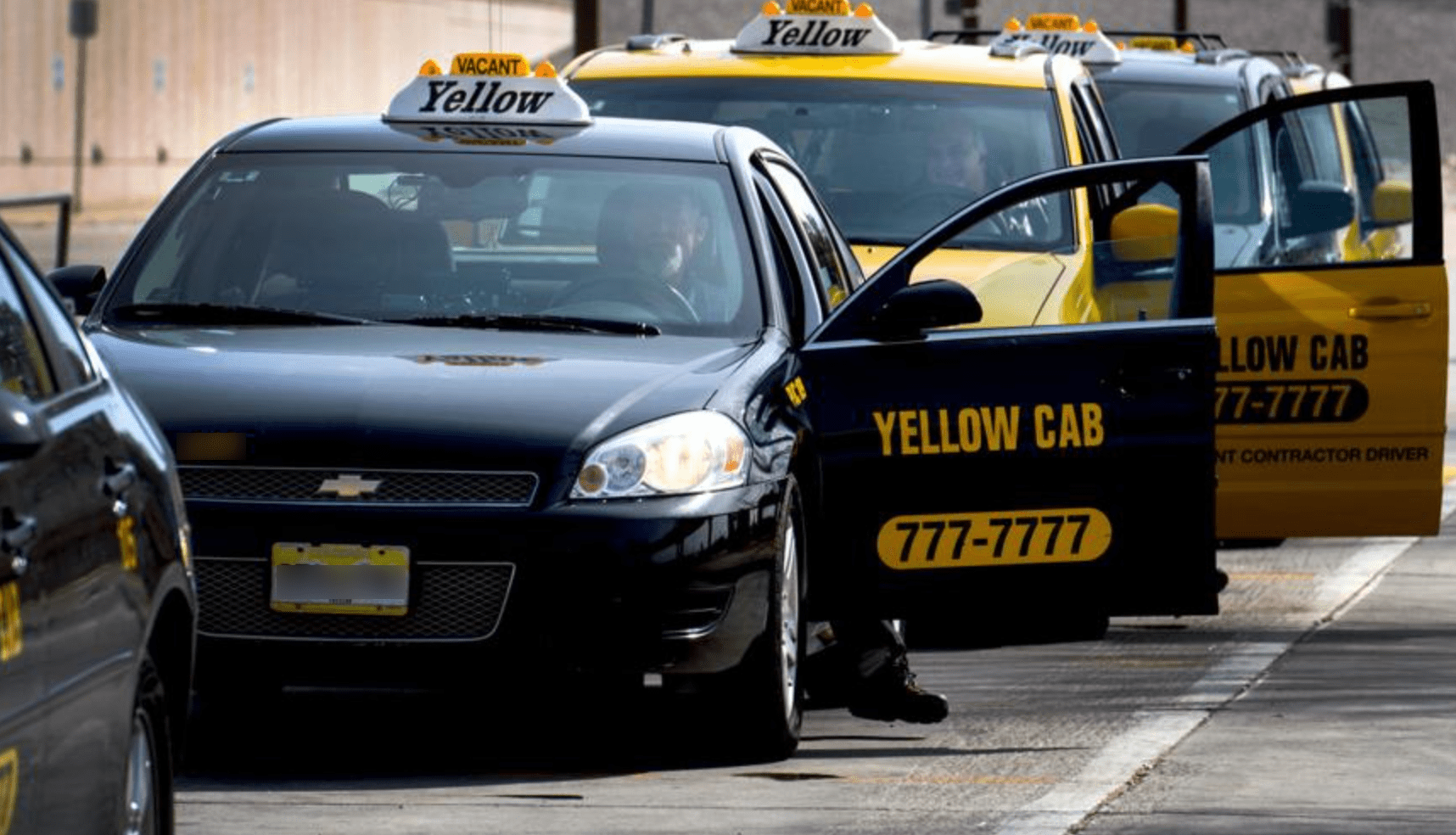 Colorado Springs taxi fares
Taking a taxi in Colorado Springs is a safe and reliable transportation option as taxi providers are regulated by the state, to prevent scams and unreasonably high fares. The majority of operators use taximeters to calculate their fares based on the total distance driven rather than fixed fares, but you're likely to come across different rates from one provider to the next.
Avg. base fare – $4 (€3.70)
Avg. rate/km – $2.70 (€2.50)
Keep in mind that there can be additional charges depending on the operator, such as an airport pickup or drop-off fee, baggage surcharges or an extra fee for each additional passenger. To ensure a fixed, competitive rate each time you travel, you can book your Colorado Springs taxi in advance.
What our customers say about Welcome
How to get a taxi in Colorado Springs
Choosing a Colorado Springs taxi to move around the city will get you from one destination to the next quickly and comfortably and you can get one no matter where you are. If you're in the downtown area you'll easily find a taxi on the street and you can simply wave over to the driver to stop; the cab colour and type might vary but most operators have the typical TAXI sign on the roof, which is lit if the taxi is available. You will also find taxis lined up around the clock at taxi ranks near busy locations, such as the airport, bus stations, and tourist attractions. If there aren't any taxis around, you can order one online or by calling one of the many providers that operate in the city, such as:
zTrip: +1 719 766 4567
Pikes Peak Cab: +1 719 888 9000
Springs Cab: +1 719 444 8686
If you prefer to have all your transportation needs arranged in advance, you can pre-book your taxi in Colorado Springs with a company like Welcome Pickups.
Pre-book your taxi in Colorado Springs
Booking your Colorado Springs shuttle in advance with Welcome Pickups ensures the ultimate stress-free travel experience. From the moment you land at COS Airport until you're ready to return home, you can enjoy reliable and personalised door-to-door service with a handpicked and friendly driver. It only takes a couple of minutes to book as many transfers as you'll need during your trip and as early as you'd like; Welcome's flexible cancellation policy allows for changes so you have nothing to worry about.
Pre-booking your Welcome Colorado Springs transfers within the city also ensures fixed, competitive rates, which not only saves you the trouble of carrying cash but also means you won't be unpleasantly surprised after arriving at your destination; your peace of mind is guaranteed!
Colorado Springs taxi tips
Not all taxis in Colorado Springs accept card payments, so make sure to carry a few dollars on you; the smallest the note the better.
If the operator you'll choose uses a taximeter to calculate the fare, make sure that it's turned on and reset to the base fare.
Tipping your driver around 10-20% of the total fare is expected in Colorado Springs, depending on the level of service.
If possible, ask for a receipt at the end of the ride; it will help in case you leave any personal items behind.
Wheelchair-accessible taxis in Colorado Springs
Colorado Springs is a wheelchair-friendly destination, allowing everyone to enjoy most of what it has to offer. Transportation with standard taxis that you'll find on the street or at taxi ranks can be tricky though; most taxis can hold a foldable wheelchair in the trunk but they're rarely equipped with ramps and don't allow users to enter the vehicle while seated. To enjoy comfortable and safe transportation during your trip, you can arrange your rides with a company like Envida ahead of time; they provide fully accessible transportation in the area and you can contact them at +1 719 633 4677.
Colorado Springs taxi service safety and complaints
Colorado Springs taxi operators are regulated by the state, which makes cabs a safe transportation option. If you choose an official taxi service provider, scams are highly unlikely but if you think you've been overcharged or you need to report the driver for unprofessional behaviour, you can contact the associated taxi company directly and file a complaint. To resolve the issue more easily, it's best to write down as much information as possible – including the driver's name, registration number, and license plate. If the company doesn't provide a solution, you can also address the local police at +1 719 444 7000 or file a complaint form and submit it to a police substation.