Hangzhou Taxi Service
Hangzhou has long been a favourite destination for tourists but has become even more popular in recent years. Apart from the array of gastronomic experiences that Hangzhou has to offer, the city is also home to one of China's most famous lakes, stunning wetlands and tea plantations, as well as ancient temples and pagodas. With so much to explore, we recommend using an Hangzhou taxi or private car for a quick, comfortable and reliable way of navigating the city. Though there are tons of taxis on the streets of Hangzhou, it can be difficult to find an available one during peak times, so we recommend booking in advance with a reliable provider or going towards the popular attractions of the city where you can find a taxi stand.
TRAINED DRIVERS
Hand picked & english speaking drivers
LOW PRICES
Same price as a regular Taxi from the line
FLIGHT MONITORING
Drivers are always on time
QUALITY SUPPORT
24/7 Email & Phone support
How much does a taxi cost?
Night time


(00:00 - 05:00)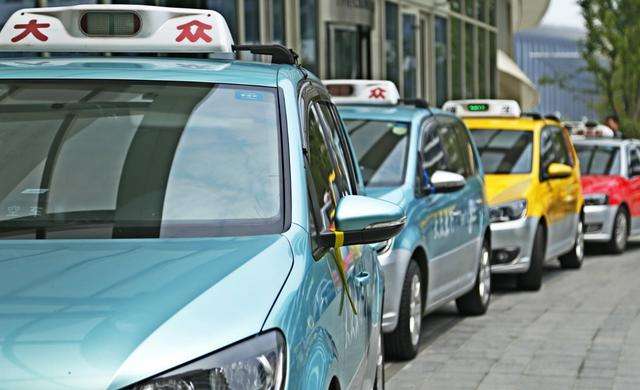 Hangzhou taxi prices
Local taxis in Hangzhou are quite affordable and very well regulated. They are required by law to use official taximeters that are calibrated with regularly updated rates, depending on the city or district.
Taxi Start (Normal Tariff): €1.85 (RMB 13.00)
Taxi 1 km (Normal Tariff): €0.36 (RMB 2.50)
Taxi 1-hour Waiting (Normal Tariff): €6.56 (RMB 46.00)
First 3 km: €1.57 (RMB 11.00)
And each km for the next 3-10 km: €0.36 (RMB 2.50)
For each km after the 10 km mark: €0.53 (RMB 3.75)
It's important to note that there might be surcharges for airport transfers, as well as rides during holidays or night hours and that these rates are subject to change.
What our customers say about Welcome
How to get a taxi in Hangzhou
Although there are almost 9,000 turquoise-green taxis in Hangzhou, it's said that they are still no match for the ever-increasing demand. Though they can be hailed in the street if their 'TAXI' light is on, travellers are strongly advised to book their rides in advance as on many occasions it can be extremely hard to find a free local taxi. Hangzhou locals know when to expect heavy delays and order a taxi, such as on days when it's raining, during morning and afternoon rush hour and at times when there are peaks in tourism, including the Chinese New Year or Spring Festival, as well as other Chinese or Japanese public holidays.
To book a taxi in advance, you can call one of the following local companies, but keep in mind that it might be hard finding someone that speaks English:
Hangzhou Taxi Calling: +86 571 2881 1111
Hangzhou Leyuan Transport Company: +86 571 8531 1193
Hangzhou Volkswagen Taxi Holdings: +86 571 8535 1133
Pre-book your Hangzhou taxi service
Exploring a new place like Hangzhou can be magical, but transportation and communication can be tricky. To avoid having to wait for an available taxi and trying to communicate where you're going in a foreign language, we recommend booking your Hangzhou Airport transfer in advance with Welcome. We offer English-speaking, professional drivers, guaranteed on-time pickups, secured flat fees and 24/7 customer support to make your journey as pleasant and stress-free as possible.
Hangzhou taxi tips
Most drivers do not speak English, so have a map with you to point out where you're going, or be ready to show it to them on a GPS app.
Not all taxis accept credit cards, so make sure you have cash on you.
During the after-hours or in high traffic, taxis sometimes pick up a second person if they are going the same way.
Taxis that are about to end their shift indicate it with a sign on their windscreen.
Wheelchair accessible taxis in Hangzhou
As there is very limited information available about wheelchair-accessible taxis in Hangzhou, we recommend that you are clear on your specific needs when you are booking a taxi. This can include whether you need a lift or a ramp or just some extra space within the vehicle. Make sure to also mention any adjustable restraints or other safety features you may require if you're requesting an accessible taxi over the phone.
Hangzhou taxi safety and complaints
Hangzhou taxis are considered to be both safe and reliable. However, should you encounter an issue on one of your rides, you can make a formal complaint by calling the Taxi Supervision Hotline at 96520.