Top Taxi Service in Islamabad
Islamabad is the bustling capital city of Pakistan. From tremendous green spaces and sprawling parks to fascinating museums, cultural centres and art galleries, there's so much to see and do in this unique city. When it comes to getting around Islamabad quickly and easily, your best bet is to take an Islamabad taxi. You can easily get a taxi in Islamabad by hailing one in the street, walking to a taxi stand, calling one of the phone dispatch taxi services of Islamabad or booking your transfers in advance. 
TRAINED DRIVERS
Hand picked & english speaking drivers
LOW PRICES
Same price as a regular Taxi from the line
FLIGHT MONITORING
Drivers are always on time
QUALITY SUPPORT
24/7 Email & Phone support
How much does a taxi cost?
Night time


(00:00 - 05:00)
FROM CITY CENTRE TO AIRPORT
FROM AIRPORT TO ISLAMABAD
FROM AIRPORT TO HOTELS IN CITY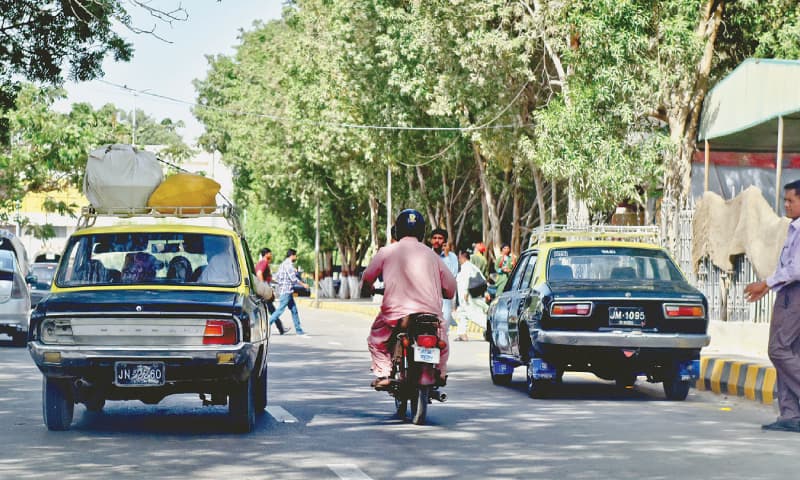 Islamabad Taxi Prices
Taking a taxi in Islamabad is extremely cheap compared to most other major cities. Islamabad taxi drivers usually use a taximeter that has both time and distance elements to calculate your fare. However, there may be times when your driver doesn't have a taximeter fitted or theirs isn't working. In this case, you will need to agree on a set price before getting in the taxi and beginning your journey. The cost of your journey based on an Islamabad taximeter will be calculated as follows:
Base price (inc. first 1 km): €0.50 (PKR 100)
Additional price per km: €0.20 (PKR 50)
It's worth noting that there will be extra charges for any luggage items that don't fit in the trunk of the vehicle, and keeping your driver waiting for an hour (€0.70 (PRK 150)).
What our customers say about Welcome
How to get a Taxi in Islamabad
There are no government-issued taxis in Islamabad. All taxis in the streets are owned by private companies and come in all shapes and colours. You can easily grab a taxi in Islamabad in the street by holding out your hand, or by walking to one of the branded taxi stands located all around the city centre.
If you're staying outside of the city centre, or are travelling late at night, you may wish to call a phone dispatch taxi service in Islamabad to come and pick you up. Some of the top-rated phone dispatch companies are:
Silk Cab: +92 321 361 0004
CabCall: +92 51 885 0000
Metro Cab: +92 300 555 7806
TexCar: +92 313 634 0810
Booking your Taxi Service in Islamabad with Welcome Pickups
As all the taxis in Islamabad are owned by private companies, the level of service and reliability can vary. If you're looking for a taxi service in Islamabad that you can trust, we recommend booking with Welcome Pickups. We offer 5-star 24/7 customer service, English-speaking drivers, guaranteed on-time pickups and competitive rates. Let us take the stress out of your transfers in Islamabad, so you can concentrate on enjoying every moment of your trip. 
Islamabad Taxi Tips
If your taxi is fitted with a taximeter, ensure your driver resets it at the beginning of your journey.
If there's no taximeter inside your Islamabad taxi, be sure to agree on a price with the driver before beginning your journey.
Your fare must be paid in cash in the local currency; Islamabad taxi drivers don't accept card payments.
To avoid any miscommunication if your driver doesn't speak English, write down the address of your hotel or destination and show it to the driver.
Wheelchair Accessible Taxi in Islamabad
Unfortunately, a standard Islamabad taxi doesn't have full wheelchair accessibility. You can store your wheelchair in the trunk for free, but they don't have ramps or hydraulic lifts for wheelchair users. If you require a fully wheelchair-accessible Islamabad taxi, you will need to book in advance with a specialised company, like iCab.
Islamabad Taxi Safety and Complaints
Taking a taxi in Islamabad is generally safe, but with the many different Islamabad taxi companies available, service can vary. If you experience any issues such as overcharging or a rude driver during your journey, you can report it directly to the company by calling the phone number on the side of the taxi. If you feel in danger at any point during your ride, or wish to escalate your claim, you can do so by filing this complaint form.