Taxis in Jacksonville
Jacksonville is situated along the Atlantic coast in the northeast of Florida. The sprawling city is an excellent base for outdoor lovers. Jacksonville boasts of having over 20 miles of beaches, an excellent park system, as well as historic neighbourhoods, museums, and street art. Plus, be sure to try some of the scrumptious coastal cuisine and tasty local craft beers during your visit.
You can easily get around by taxi in Jacksonville, FL. There are various companies offering taxi services in Jacksonville, and if you need a ride, you can call to request a pickup, pre-book your ride online, or hail a taxi from the street. Unless you book your ride in advance, taxi prices are based on a metered rate, which means the cost can vary depending on the distance travelled and the overall length of the journey to reach your exact destination.
TRAINED DRIVERS
Hand picked & english speaking drivers
LOW PRICES
Same price as a regular Taxi from the line
FLIGHT MONITORING
Drivers are always on time
QUALITY SUPPORT
24/7 Email & Phone support
How much does a taxi cost?
Night time


(00:00 - 05:00)
JACKSONVILLE AIRPORT TO DOWNTOWN JACKSONVILLE
JACKSONVILLE AIRPORT TO JACKSONVILLE ZOO AND GARDENS
JACKSONVILLE TO ATLANTIC BEACH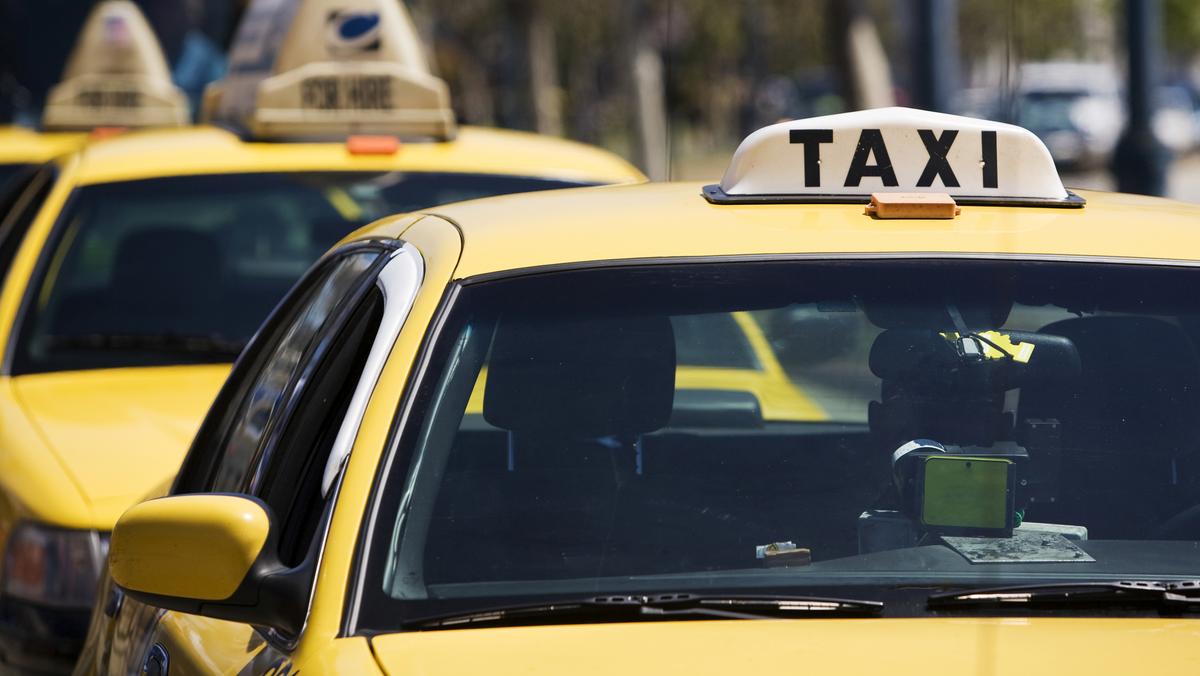 Jacksonville Taxi Prices
The cost of a taxi in Jacksonville, FL, is based on a metered rate unless booked in advance. The fare is determined by a base rate, the number of miles travelled, and the standing or waiting time. Fares may vary between the different taxi companies in Jacksonville, whilst it can generally be estimated based on the following rates:
Base fare: $1.50 (€1.40)
Price per mile: $1.85 (€1.73)
Hourly rate for standing or waiting: $13.80 (€12.89)
The fare to go from Jacksonville airport to downtown Jacksonville is estimated to cost around $40 (€37.80). For a flat rate competitive with that of a standard taxi, you can book your transfer in advance with Welcome Pickups.
What our customers say about Welcome
How to get a Taxi in Jacksonville
Jacksonville taxis can be found downtown at cab ranks across the central business district (CBD) or can be hailed on the street. You can also call a taxi company, such as zTrip (+1 904 222 2222) or ABC Taxi Services (+1 904 554 5564), to request that a driver picks you up. Alternatively, you can book your ride in advance with Welcome Pickups, with competitive fixed rates, to help you make the most of your time during your stay and budget for your trip, avoiding any surprises!
Book your Jacksonville Taxi Transfer in Advance
By booking your transfer with a Jacksonville taxi in advance, you can rest assured knowing you will get to where you need to go as quickly and comfortably as possible. If you book with Welcome Pickups, your driver will pick you up at the allotted time and can help load any luggage you are travelling with into your pre-selected vehicle. You can go directly to your destination without worrying about navigating public transportation or searching for a cab to flag down from the street. Also, you will be charged a competitive flat rate with no hidden fees, so you can better plan your stay, and you won't have to worry about what the meter may add up to.
Tips for your taxi in Jacksonville
Tipping is a courtesy everywhere throughout the USA. A tip of 20% for good service is standard.
If you are hailing a taxi off the street and want to pay by card, double-check that the driver can accept card payments before taking the ride.
You should be able to fit a baby seat for free if you have one, but if one is needed, then it is advised to request this via phone or when making an online booking to ensure availability.
Wheelchair Accessible Taxis in Jacksonville
The company zTrip, one of the main taxi providers in Jacksonville, FL, offers wheelchair accessible vehicles in the Jacksonville area with drivers trained on loading and servicing persons with disabilities. To book, you can call them on +1 855 699 8747 or book your ride online.
Jacksonville Taxi Safety and Complaints
Reputable companies offering cabs in Jacksonville, FL, are the safest means of transportation. If an issue does arise, note any relevant details – including the license plate number, the driver's name or ID, and the date and time of the incident. You can then contact the taxi company you used to report these details and file a complaint.