Top-Rated Kunming Taxi Service
Kunming is the ultra-modern capital city of China's Yunnan province. Known for its glamorous downtown area, vibrant nightlife and beautiful cultural sites, such as the Green Lake and Yuantong Buddhist temple, there's no end to the attractions in Kunming. The easiest and most comfortable way to get around this bustling city is to take a Kunming taxi. You can easily step out to the street and hail a taxi in Kunming, walk to one of the designated taxi stands, book your ride in advance or call one of the phone dispatch companies. 
TRAINED DRIVERS
Hand picked & english speaking drivers
LOW PRICES
Same price as a regular Taxi from the line
FLIGHT MONITORING
Drivers are always on time
QUALITY SUPPORT
24/7 Email & Phone support
How much does a taxi cost?
Night time


(00:00 - 05:00)
FROM KUNMING AIRORT TO CIY CENTRE
FROM GREEN LAKE TO AIRPORT
FROM KUNMING RAILWAY STATION TO HOTELS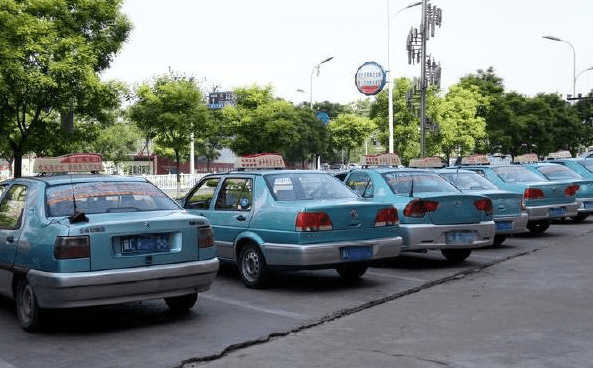 Cost of a Taxi in Kunming
Compared to many other large cities, taking a taxi in Kunming is very affordable. The local Kunming taxi drivers will use an officially calibrated taximeter to calculate your fare. There will be a time and distance element taken into account, along with the time of day that you're travelling. The fares are calculated as follows:
Day Tariff (06:00 to 22:00) –
Base price inc 3km: €1.16 (CNY 8)
Price per km up to 10km: €0.26 (CNY 1.8)
Price per km after 10km: €0.40 (CNY 2.7)
Night Tariff (22:00 to 06:00) –
Base price inc 3km: €1.40 (CNY 9.6)
Price per km up to 10km: €0.30 (CNY 2.1)
Price per km after 10km: €0.45 (CNY 3.1)
There are also automatic fees for things such as the government set fuel fee (€0.15 (CNY 1) per ride), and for keeping your driver waiting (€0.13 (CNY 0.9) per 2.5 minutes). 
What our customers say about Welcome
How to get a Taxi in Kunming
The quickest and easiest way to get a taxi in Kunming is to hail one in the street. There are thousands of taxis operating in the downtown area of Kunming, so there's usually an empty taxi passing by at any given moment. There are also a few Kunming taxi stands located along the main avenue, at the airport, train and bus stations, and popular tourist spots.
If you'd prefer the convenience of a door-to-door service, you can choose to book your Kunming taxi in advance, or call one of the phone dispatch companies available: 
Kunming Yinhe Taxi: +86 0871 511 2526
Kunming Wuhuaxin Taxi: +86 0871 353 4388
Kunming Wantong Taxi: +86 0871 533 2548
Kunming Zhenhuan Taxi: +86 0871 317 5944
Benefits of Booking your Kunming Taxi with Welcome
If you'd like to avoid any miscommunication issues or the risk of being overcharged, we recommend booking your Kunming taxi in advance with Welcome Pickups. Our drivers speak fluent English, offer 24/7 customer support and drive modern, comfortable vehicles. At Welcome, convenience is our priority, that's why we also provide guaranteed on-time pickups, personalised transfers and competitive set-rate fares. 
Kunming Taxi Tips
To avoid miscommunication, show your driver your destination in Chinese as most drivers don't speak English.
Kunming Taxi drivers don't accept card payments.
Each taxi has an image of an animal inside, this represents the company the taxi is owned by.
Travelling at night (22:00 to 06:00) is more expensive than during the day.
Wheelchair Accessible Taxi in Kunming
The standard taxis available in Kunming are not wheelchair accessible. You will be able to bring a wheelchair and fold it into the trunk for free, but there are no ramps or hydraulic lifts available. If you're looking for a fully wheelchair-accessible Kunming taxi, you will need to book in advance with a specialist provider. 
Kunming Taxi Safety and Complaints
Taking a taxi in Kunming is usually safe and reliable. However, if you do experience any problems during your journey, such as a rude driver or being overcharged, you can call the Kunming Tianshun Taxi Company on +86 0871 331 2533 to report your issue. Try to get a receipt from your driver before exiting the cab if you wish to make a price complaint.