Unbeatable service for your taxi in La Palma
La Palma is located just off of Africa's northwestern coast and is one of Spain's Canary Islands. The rugged terrain of La Palma makes it the perfect palace for hiking, mountain biking and volcano watching, but it's also home to beautiful beaches, majestic port towns with cobblestone streets and exciting historical sites. To get around this large island, the easiest way to travel is to take a La Palma taxi. You can easily hail a taxi in La Palma in the street, stroll to a taxi rank, call one of the local phone dispatch companies, or book your transfers in advance to save on both time and money.
TRAINED DRIVERS
Hand picked & english speaking drivers
LOW PRICES
Same price as a regular Taxi from the line
FLIGHT MONITORING
Drivers are always on time
QUALITY SUPPORT
24/7 Email & Phone support
How much does a taxi cost?
Night time


(00:00 - 05:00)
FROM AIRPORT TO SANTA CRUZ DE LA PALMA
FROM SANTA CRUZ TO PLAYA BAJAMAR
FROM HOTELS TO OLD TOWN SANTA CRUZ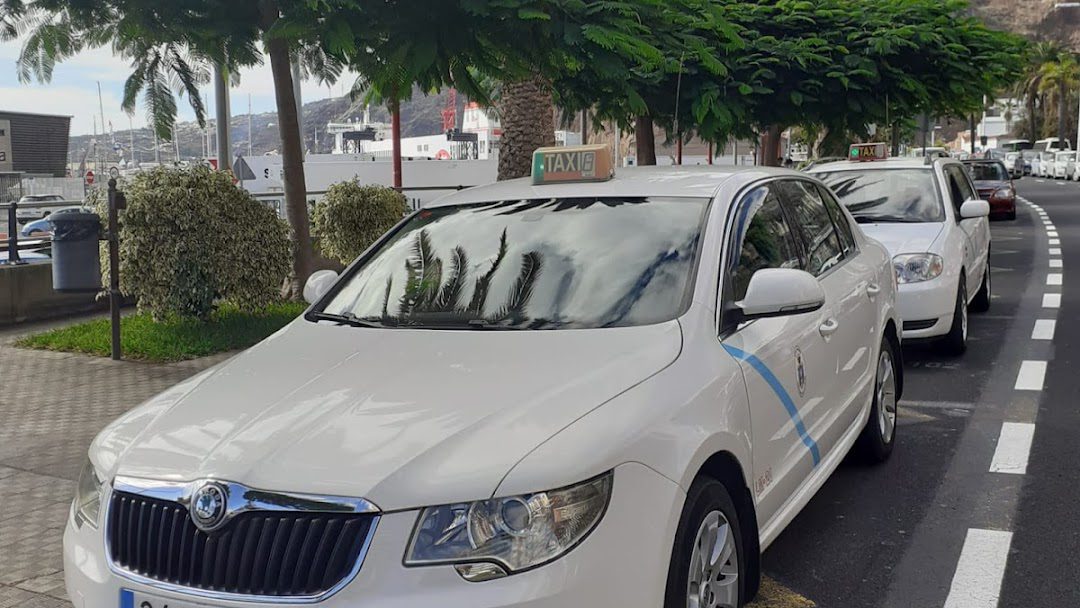 What are the La Palma taxi fares?
When taking a taxi in La Palma, don't expect your driver to use a taximeter. Your driver decides upon most fares, but each taxi rank may have a list of approximate prices you can look at to try and calculate your La Palma taxi fares. For example, the average cost for a taxi from Santa Cruz de La Palma to the airport will be €15 and the average price for a taxi journey around Santa Cruz shouldn't cost more than €5.
What our customers say about Welcome
How to get a taxi in La Palma?
If you're in one of the towns in La Palma, you can easily hail a taxi in the street by sticking out your arm when they pass. In each town, there's also a dedicated taxi rank, which has its own phone number if you wish to call for a pickup. The following numbers are the La Palma taxi ranks located in some of the most popular towns on the island:
Santa Cruz de la Palma: +34 (922) 416 070, or +34 (922) 181 396
San Andrés y Sauces: +34 (922) 450 928
Los Llanos: +34 (922) 462 740
El Paso: +34 (922) 485 003
Puntallana: +34 (699) 215 093
Benefits of booking your La Palma taxi with Welcome
If you book your taxi in La Palma with Welcome Pickups, you can enjoy a plethora of benefits and add-ons. For example, we offer fixed rates that won't change and can be paid in advance, all of our drivers are fluent in English, so you'll never have miscommunication issues, and we have a dedicated 24/7 customer support team to answer any questions you may have during your time in La Palma. At Welcome, we also guarantee on-time pickups every time, so you'll never miss an exciting moment while on the island.
La Palma taxi tips
A standard taxi in La Palma can take up to 3 passengers with luggage or 4 passengers without luggage.
It's better to agree on a price with your La Palma taxi driver before beginning your journey, to avoid surprises.
Taking a taxi between towns in La Palma will be more expensive than journeys within a town.
Tipping your La Palma taxi driver isn't expected, but is always appreciated. You can round up your final fare to tip your driver.
Wheelchair-accessible taxi in La Palma
Unfortunately, the standard taxis in La Palma aren't wheelchair accessible. If you're looking for a taxi in La Palma with a vehicle equipped with either a ramp or a hydraulic lift, you will need to enquire in advance with your chosen provider.
La Palma taxi safety and complaints
Taking a taxi in La Palma is convenient and usually very safe. Each town regulates their drivers and their taxi ranks to ensure passengers are safe and service is optimal. However, if you do experience any issues during your La Palma taxi ride, you can make a complaint to the local authorities by noting down your driver's ID number, taxi number and route you were taking.