Memphis Taxi Service
Memphis is the quintessential Southern experience. Dubbed the "Home of the Blues", this hub of the Mid-South region has a lot to offer regarding musical tradition, live performances all year round and vibrant entertainment at the Beale Street district. Graceland, the home of the mighty Elvis, is in Memphis, and so is the Stax Museum of American Soul Music. The city's significance in the civil rights movement and its direct association with the life of Martin Luther King is at full display in the National Civil Rights Museum. Memphis is also a Southern barbecue central, with the World Championship being held here. There's truly something for everyone!
This Mississippi belle has a lot for travellers to experience, and getting around the city in a fast and reliable way will allow you to enjoy your stay to the fullest. By taking a Memphis taxi, you can make the most of your time and visit the city's best, both conveniently and with competitive rates.
TRAINED DRIVERS
Hand picked & english speaking drivers
LOW PRICES
Same price as a regular Taxi from the line
FLIGHT MONITORING
Drivers are always on time
QUALITY SUPPORT
24/7 Email & Phone support
How much does a taxi cost?
Night time


(00:00 - 05:00)
MEMPHIS INTERNATIONAL AIRPORT (MEM) ➙ MEMPHIS CITY CENTRE
MEMPHIS INTERNATIONAL AIRPORT (MEM) ➙ COLLIERVILLE
DOWNTOWN MEMPHIS TO GRACELAND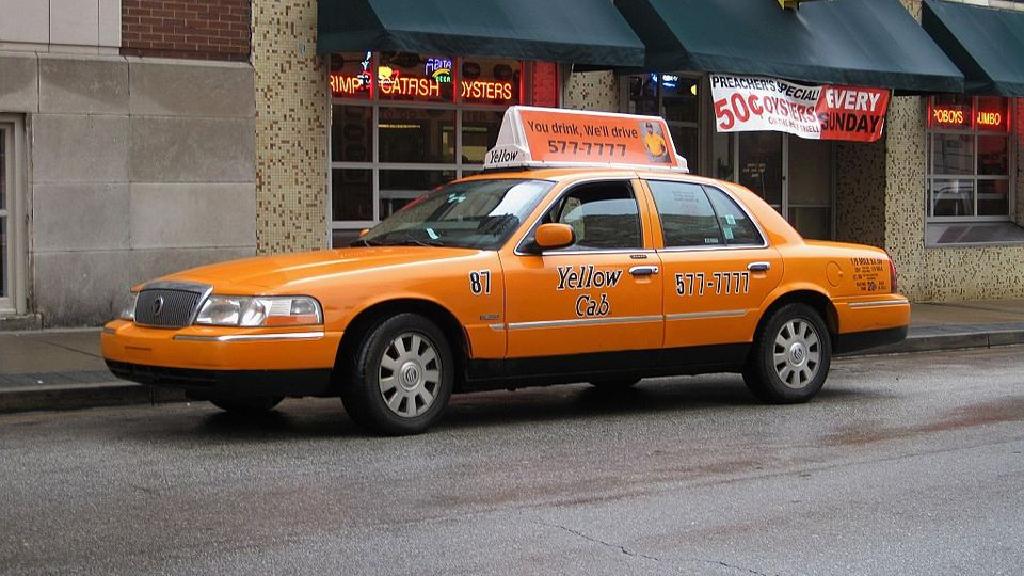 Memphis Cab Prices
Memphis cabs are metered. This means that your total fare is calculated based on the distance travelled. In the United States, cities or districts officially set the local taxi rates. So, in the case of Memphis, the rates applied have been stipulated and approved by the City of Memphis.
Standard rates
Flag drop and first 1/9 mile – $2 (€2.04)
Each 1/9 mile thereafter – $0.20 (€0.20)
Waiting time – $20 (€20.4) per hour
Additional charges
$1 (€1.02) for each additional passenger
A fuel surcharge between $1 (€1.02) and $3 (€3.06), depending on the average price per gallon
Airport charges
Minimum fare – $10 (€10.20)
A $3 (€3.06) airport surcharge for all airport fares
$0.50 (€0.51) for each piece of luggage over three pieces per person (excluding briefcases and handbags)
What our customers say about Welcome
How to get a Τaxi in Memphis
There is no shortage of taxis in Memphis. Besides popular ridesharing apps, many taxi companies operate within city limits. You can hail a cab on the street or go to one of the taxi lines outside most hotels and attractions. If you want to have your transfer organised, call one of the local phone dispatch companies and arrange a pick-up. Some of the Memphis cab companies you can call are:
Bluff City Taxi: +1 (901) 566 9000
Yellow Cab: +1 (901) 577 7777
City Wide Taxi: +1 (901) 722 8294
Booking a Memphis Taxi in Αdvance with Welcome
Memphis International Airport (MEM) is one of the busiest cargo airports in the world. It is a gateway to the broader Mid-South region and never falls short of passenger traffic. If you want to start exploring the city immediately without having to wait in the long queues of the taxi rank in front of arrivals, you can pre-book your airport transfer with Welcome Pickups. In a matter of minutes, you can get a competitive set rate and a hand-picked English-speaking local driver who will wait for you at the airport when your flight lands. If you know when and where you'll be needing other rides within the city, you can also pre-book those with Welcome for top-rated personalised service!
Memphis Taxi Tips
Keep in mind that the average taxi tipping is 15%.
Most taxis accept payments by card.
At Memphis Airport, taxis are available from 06:00 until one hour after the last flight's arrival.
When you board your taxi, ensure the taximeter is reset at the correct base rate.
Wheelchair-Accessible Taxi Service in Memphis
For most taxis in Memphis, accommodating a foldable wheelchair in the trunk won't be a problem. However, if you need a different kind of equipment, such as a hydraulic lift or a ramp, you will have to arrange your transportation with one of the specialised services operating in the area. Such companies are Bluff City Taxi (+1 (901) 566 9000), True Concierge (+1 (901) 409 9973) and Wheel Chair Express (+1 (901) 353 3500).
Safety and Complaints for Memphis Cabs
Taxis in Memphis are safe and reliable. Drivers are professional, and you will rarely ever face any serious issues. Yet, if at any point during your transfer, you felt unsafe or concerned whatsoever, you can report any incidents directly to the taxi company the vehicle belongs to or, if needed, escalate the issue to the City of Memphis Permit Office by calling +1 (901) 636 6747. In such a case, report the taxi license number, the driver's name, date and time.