Top-rated Taxi in Newcastle
The beautiful harbour city of Newcastle is located in New South Wales, Australia. As it's the second oldest city in Australia, Newcastle is filled with amazing historical sites and natural wonders. Be sure to check out the 1880s Fort Scratchley and its amazing viewpoint, the wide beaches and the famous Bogey Hole ocean bath. With so many fantastic things to see and do in this exciting city, you need a quick and easy way to get around. That's why we recommend taking a fast and reliable Newcastle taxi for your transfers around the city. You can easily hail a taxi in the street, call a phone-dispatch taxi in Newcastle, or book your transfers in advance.
TRAINED DRIVERS
Hand picked & english speaking drivers
LOW PRICES
Same price as a regular Taxi from the line
FLIGHT MONITORING
Drivers are always on time
QUALITY SUPPORT
24/7 Email & Phone support
How much does a taxi cost?
Night time


(00:00 - 05:00)
FROM AIRPORT TO CITY CENTRE
FROM NEWCASTLE TRANSPORT INTERCHANGE TO BATHERS WAY WALK
FROM FORT SCRATCHLEY TO BOGEY HOLE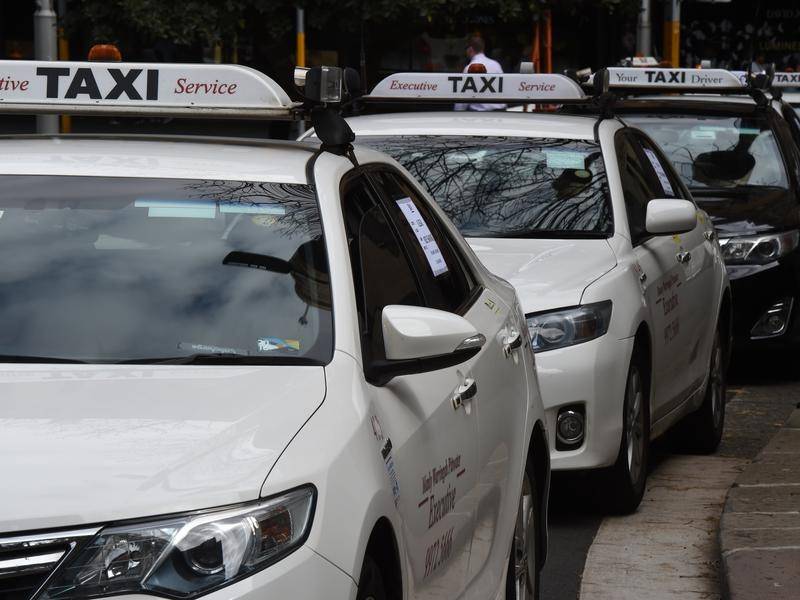 Cost of a Newcastle Taxi
There are two different types of taxis in Newcastle; pre-booked taxis and hailed taxis. Taxis that you book in advance will give you a set fare that you have to agree with in advance. On the other hand, if you take a Newcastle taxi from a rank or hail one in the street, your driver will use a taximeter to calculate the cost of your fare based on both time and distance factors. The maximum rates are set and regulated by the government, so the local Newcastle taxi drivers can't go over this fare. The maximum fares are as follows;
Base price: €2.20 (AUD 3.60)
Price per km day: €1.40 (AUD 2.29)
Price per km night: €1.70 (AUD 2.73)
Peak-time hiring charge: €1.50 (AUD 2.50)
Waiting per 1 hour: €35 (AUD 56.68)
You can find a full list of prices for both urban areas and countryside zones outside of Newcastle city centre on the government's transport website.
What our customers say about Welcome
How to Get a Taxi in Newcastle, NSW
There are two different types of taxis in Newcastle, NSW; pre-booked taxis and metered taxis. You can easily hail a metered taxi in the street or pick one up at the taxi ranks located in the city. On the other hand, the pre-booked Newcastle taxis can only be called and booked in advance. If you're wanting to book a taxi, you can call one of the following Newcastle taxi numbers or book online with Welcome Pickups:
13Cabs: +61 13 2227
Newcastle Hire Cars: +61 (2) 4960 1800
Silver Service: +61 (2) 6571 1600
Newcastle Taxis: +61 (2) 4940 5955
Benefits of Booking your Newcastle Taxi with Welcome
Not knowing how much your transfers will cost can be stressful if you're wanting to visit multiple places in a large city. To enjoy the peace of mind that comes with a fixed fare, you can pre-book your Newcastle taxi rides in advance with Welcome Pickups. We have competitive set-rate fares, hand-picked local drivers, 24/7 customer support and guaranteed on-time pickups, so you won't miss a single thing during your vacation in Newcastle.
Newcastle Taxi Tips
There are shared taxis in Newcastle, NSW. If you take one of these taxis, you will each be charged 75% of the total fare.
If you want a set fare for your taxi in Newcastle, you must book one over the phone or arrange your ride online in advance.
If you take a metered Newcastle taxi, ensure your driver is using the correct taxi fare and has turned on their meter.
Tipping your driver in New South Wales isn't expected, but you can round up your fare to the nearest dollar if you wish.
Wheelchair-accessible Taxi in Newcastle
Although the standard taxis in Newcastle NSW don't offer wheelchair-accessible vehicles, you can easily book one through the official government hotline, or request one from one of the pre-booked Newcastle taxi companies. To book your wheelchair-accessible taxi in Newcastle you can call +61 13 9000.
Newcastle Taxi Safety and Complaints
If you're taking a metered taxi in Newcastle, your driver and their vehicle will be heavily monitored by the government, so your experience should be safe and enjoyable. However, if you do experience any issues during your ride, such as overcharging or a rude, unprofessional driver, you can call the Transport Commissioner's 24-hour hotline on +61 1800 500 410 to file a complaint.