Oklahoma City Taxi Service
From cowboy culture to the aviation industry, Oklahoma City is a truly diverse destination. A gateway to the southern states of the US, Oklahoma City is brimming with historical and fun attractions. From museums and gardens to shopping malls and hearty restaurants, Oklahoma City is sure to keep you busy and entertained.
Jump right in and start your trip with Welcome's reliable airport taxi service in OKC; get picked up from the airport terminal and transported straight to the door of your hotel or apartment and if you know where and when you'll need an in-city ride, pre-book those transfers too for your convenience. 
Nevertheless, a taxi is an ideal option for getting around the city with speed and style and experiencing everything it has to offer as you travel securely and in comfort. Taxis are plentiful in Oklahoma City and therefore easy to find.
TRAINED DRIVERS
Hand picked & english speaking drivers
LOW PRICES
Same price as a regular Taxi from the line
FLIGHT MONITORING
Drivers are always on time
QUALITY SUPPORT
24/7 Email & Phone support
How much does a taxi cost?
Night time


(00:00 - 05:00)
Downtown Oklahoma City to the Cowboy & Western Heritage Museum
Downtown Oklahoma city to the Myriad Botanical Gardens
Downtown Oklahoma City to the Oklahoma City Zoo
DDowntown Oklahoma City to Frontiers City Theme Park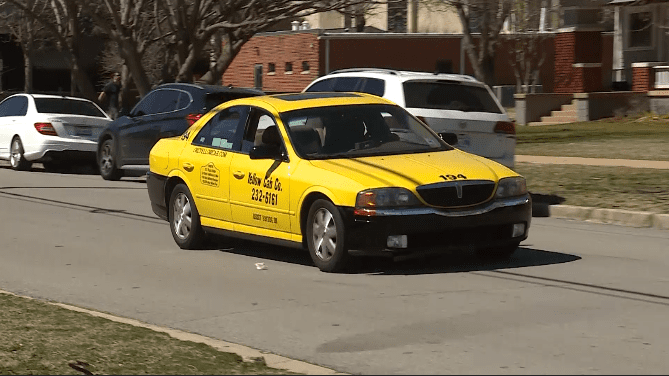 Oklahoma City Taxi Prices
Like in most American cities, the rates of the taxi service in Oklahoma City are set by the city itself. These rates were most recently revised in June 2017, and are ensured through the use of calibrated taximeters installed in all Oklahoma City taxi vehicles. The current Oklahoma City taxi rates are as follows:
Initial base fee: $2.75 (€2.79) 
Per km cost: $1.25 (€1.22) 
Waiting time charge / per hour: $30 (€30.60)
The same rates apply for day and night transfers, so there should be no increase in the final cost if you're travelling late at night or during the early morning hours.
What our customers say about Welcome
How to get a cab in Oklahoma City
Oklahoma City cabs are plentiful and easy to find. The simplest way to get a taxi is to simply request one from your hotel reception or look for a taxi directly outside your hotel where they are usually waiting. If you are already somewhere in the city you could always hail a taxi straight from the street by raising your hand in the direction of the incoming taxi. You will also find taxi ranks dotted around the city, especially near shopping malls, famous attractions and central stations. Some of the most commonly used cab companies in Oklahoma City that you can call are:
Dan Taxi Service: +1 (405) 361 6057
Airport Express Inc.: +1 (405) 681 3311
OKC Taxi Dispatch: +1 (405) 496 6484
Booking your Oklahoma City Cab in Advance
Booking your airport cab service in Oklahoma City in advance really does make a difference. It will give you peace of mind knowing that your airport transportation has been arranged and will allow you to enjoy your transfer to your destination. This is especially true when you make arrangements with a reliable company like Welcome Pickups. You will be offered a guaranteed fixed-rate fare, with no hidden costs, and a flexible cancellation policy if the need arises. What's more, we also offer personalised in-city rides if you know where and when you'll be travelling ahead of time!
Oklahoma City Cab Tips
Tipping your OKC taxi driver is the norm at the end of your transfer. Tipping is usually 10-15% of the total fare.
Look for the Oklahoma City cab fare rates on the exterior of the vehicle, so you have an idea of what you will be charged for your transfer.
The taxi area at Oklahoma City airport is located on the lower level of the baggage claim terminal.
Wheelchair Accessible Taxi Service in Oklahoma City
Wheelchair-accessible taxis are available via many providers in Oklahoma City but need to be arranged directly with the taxi company and prior to the time of the transfer. Another option could be one of the dedicated transport companies that specialise in wheelchair-accessible vehicles like Medride, which can be contacted by phone at +1 (405) 685 8267.
OKC Taxi Safety and Complaints
Oklahoma City cabs are a safe transport option; just make sure the taxi is a registered vehicle and the driver has their details on display when you get in the vehicle. If for any reason you have a bad experience with your taxi service in Oklahoma City, note down the vehicle and driver details and contact the associated taxi company directly, informing them of your complaint. They will then guide you, providing all the necessary steps to make a formal complaint.