Taxis in Quebec City
Quebec City offers a taste of France in North America. The mostly French-speaking city sits along the Saint Lawrence River in Quebec, Canada. Quebec City is a UNESCO World Heritage Site and is the only walled city north of Mexico. In Quebec City, you can marvel at towering cathedrals and quaint cobblestone streets lined with cosy cafes and boutiques.
Whether you are trying to get around Quebec City or to a nearby destination, taking a Quebec City taxi is the easiest way to get to wherever you are going. Various companies offer taxi services in Quebec City. If you need a lift, you can take a taxi from a taxi stand, hail a taxi from the street, or call to request a ride. The fare is generally based on a metered rate, but flat rates are offered for trips from Quebec airport to downtown Quebec and the Saint-Foy area. You can also book your ride in advance with a professional and prompt Welcome Pickups driver for a competitive flat rate with no hidden fees, no matter where you're heading!
TRAINED DRIVERS
Hand picked & english speaking drivers
LOW PRICES
Same price as a regular Taxi from the line
FLIGHT MONITORING
Drivers are always on time
QUALITY SUPPORT
24/7 Email & Phone support
How much does a taxi cost?
Night time


(00:00 - 05:00)
QUEBEC CITY AIRPORT TO QUEBEC CITY CENTRE
QUEBEC CITY TO FAIRMONT LE CHATEAU
QUEBEC CITY TO GRAND ALLEE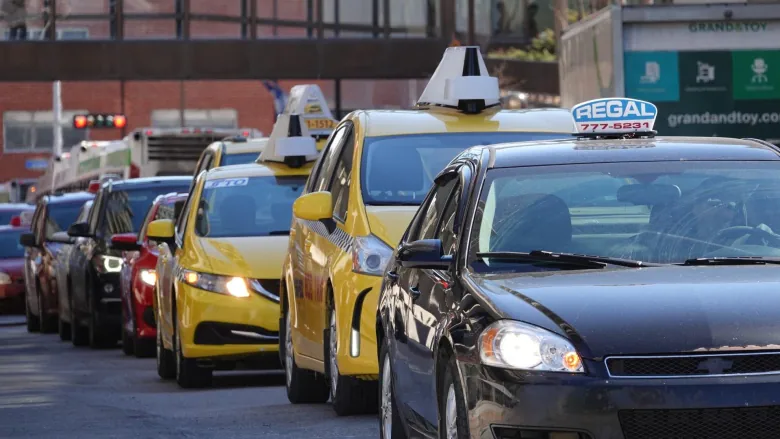 Quebec City Taxi Prices
Quebec City taxis usually charge fares based on a metered rate. The fare is determined by a base rate, a price per kilometre, and an hourly rate for standing or waiting. Your ride's cost can be estimated based on the following rates:
Base fare: €3.50 (CAD 4.55)
Price per kilometre during the day: €1.30 (CAD 1.75)
Hourly rate for standing or waiting: €30 (CAD 39)
If you are travelling between Quebec airport and downtown, the taxi fare is set at a rate of €27 (CAD 35.10). Between the airport and the Saint-Foy area, the fare is set at €11.80 (CAD 15.40). Another option for a competitive flat rate without any additional charges and a personalised experience is to book your Quebec taxi in advance with Welcome Pickups.
What our customers say about Welcome
How to get a Taxi in Quebec City
Taxis are readily available in Quebec City. You can find taxis waiting at taxi stands near hotels and popular destinations in the city. You can hail a taxi from a street. Or you can call one of Quebec City's taxi companies to request a ride. A couple of options you can call include: Taxi Coop (+1 418 653 7777) and Taxi Laurier (+1 418 525 8123). To avoid losing precious holiday time looking for a taxi on the street, or waiting for a driver to come and pick you up, another option is to pre-book a personalised transfer with one of Welcome's prompt English-speaking drivers.
Book your Quebec City Taxi in Advance
If you know where and when you'll be needing a ride, you can save some time and hassle by booking your Quebec taxi ahead of time. When you book with Welcome Pickups, you're guaranteed that a prompt driver will be there as soon as you need to be picked up and will ensure you have a personalised, memorable ride. What's more, you will be charged a competitive flat rate, so you won't have to worry about what a taxi meter will add up to or any other additional fees and you'll also be able to contact our support team 24/7, should you have any questions!
Tips for your taxi in Quebec City
In Quebec, it is customary to tip taxi drivers 15%.
Most taxi drivers in Quebec City accept payment by card, but it's best to double-check before starting your journey.
All passengers must fasten their seat belts throughout the trip.
Luggage that fits into the trunk shouldn't be charged extra.
Wheelchair Accessible Taxis in Quebec City
Quebec City's public transportation offers some accessible Metrobus lines, and several taxi companies offer paratransit vehicles to make taxi transfers more comfortable, accessible and safe for persons with reduced mobility. For an accessible taxi transfer, a couple of companies you can contact include Taxi Coop (+1 418 653 7777) and Transport accessible du Quebec (TAQ) (+1 418 641 8294).
Quebec City Taxi Safety and Complaints
Quebec City taxis are a safe, comfortable, and fast way to get around the city centre and the surrounding area. Taxi drivers are very reliable and polite in Quebec. If an issue does come up during your taxi trip, keep a note of what happened, when, and where along with the license plate number. You can then report the issue to the taxi company that you used for the transfer by phone, or check if the associated company offers online complaint forms.