Travel safely with Welcome Pickups
Net Safety Score
We've introduced a metric indicating how safe travellers feel when using our services during the COVID-19 pandemic. After every ride, we ask each traveller to leave a review.
20 minute gap between transfers

Following each ride, our drivers have at least 20 minutes to thoroughly clean the surfaces of the car and ventilate the cabin.

Regular Car Sanitisation

Our drivers thoroughly sanitise and disinfect cars according to Welcome Safety Protocol

Contactless ride

When you book, you can request to have zero contact with the driver during the transfer with just one click. In this case, the driver won't help you with your luggage or shake hands.

Sanitiser in every car

We provide hand sanitisers and hand wipes for all our travellers. Our drivers have their own sanitiser, which they use before and after every ride
Taxis in Raleigh
Raleigh is the capital city of North Carolina. Raleigh, Chapel Hill, and Durham comprise the Research Triangle, with a concentration of technology and scholarly institutes in the area. Raleigh has also been dubbed the 'Smithsonian of the South' because of the city's numerous free museums, including the North Carolina Museum of Natural History, the NC Museum of Art, and the NC Museum of History. This charming southern city also offers 180 miles of trails for those looking to spend some time outdoors.
Taking a Raleigh taxi is the easiest way to navigate the city and surrounding area. Several taxi companies offer services around the city. To take a taxi, you can call a Raleigh taxi cab company or use a taxi-hailing app to request that a driver picks you up. Taxi fares may vary between taxi companies. To go from Raleigh airport to downtown, you can expect to pay around $40 (€37.60). For a competitive flat rate, you can also book your ride in advance with a professional, friendly Welcome Pickups driver.
TRAINED DRIVERS
Hand picked & english speaking drivers
LOW PRICES
Same price as a regular Taxi from the line
FLIGHT MONITORING
Drivers are always on time
QUALITY SUPPORT
24/7 Email & Phone support
How much does a taxi cost?
Night time


(00:00 - 05:00)
RALEIGH AIRPORT TO DOWNTOWN RALEIGH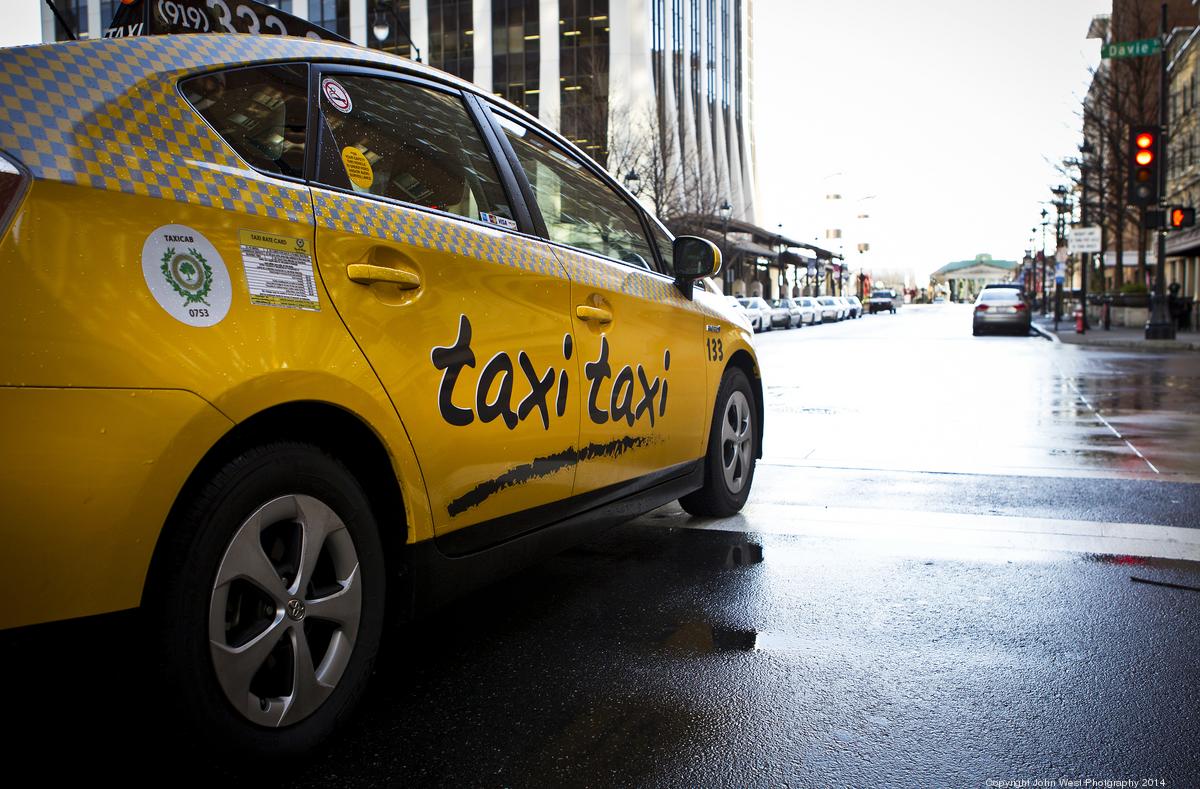 Raleigh Taxi Prices
Taxi fares may vary among the different Raleigh taxi companies. TaxiTaxi, one of Raleigh's main taxi companies, charges based on a metered rate. Fares are determined by a base rate of $1.95 (€1.80), $2.50 (€2.40) per mile, and $15 (€14.10) per hour of standing or waiting. Surcharges for excess baggage may apply as well. To take an airport taxi to Raleigh, you can expect to pay around $40 (€37.60). For a competitive flat rate with no hidden charges, you can also book your ride in advance with Welcome Pickups.
What our customers say about Welcome
How to get a Taxi in Raleigh
Several taxi companies provide service in Raleigh. To take a taxi, you can call to request a driver or use a mobile taxi app to book your ride. TaxiTaxi is one of Raleigh's main taxi companies. To schedule a driver with TaxiTaxi, you can call +1 (919) 333 333 or visit their website. Another option is Yellow Diamond, reachable at +1 (919) 729 5040 or online. For a competitive flat rate, if you know when and where you'll be needing a ride, a great alternative is to book your Raleigh transfer in advance with Welcome Pickups.
Book your Raleigh Taxi Transfer in Advance
If you know where and when you'll be needing a driver to pick you up, you can save some time and hassle by booking your Raleigh taxi ahead of time. When you book with Welcome Pickups, you know your driver will be ready and waiting for you as soon as you need to be picked up. Also, you will be charged a competitive fare with no hidden fees, so you won't have to worry about what the meter may add up to. Lastly, you can benefit from a personalised service and rely on your local driver for insider tips and recommendations!
Tips for your Raleigh Taxi Cab
Tipping taxi drivers is standard practice in the US. For great service, passengers usually give a 20% tip.
Most taxi companies accept payment by card, though it's best to check with your driver before entering the vehicle.
All drivers, front and back seat passengers must wear their seat belts throughout the ride, by law.
Wheelchair Accessible Taxis in Raleigh
If you are looking for an accessible transfer during your stay in Raleigh, there are several options you can consider. Raleigh's public transport service GoTriangle offer's a paratransit service ACCESS. ACCESS provides curb-to-curb transport for eligible passengers. You can learn more about eligibility, the area ACCESS serves, and fares on GoTriangle's website.
Another accessible Raleigh taxi option is to schedule a ride with Kingdom Transportation (call +1 (919) 231 0707). The company provides trained and certified drivers with vans equipped with ADA wheelchair lifts, Monday through Friday. It is recommended that you book your transfer at least 24 hours in advance to ensure availability.
Raleigh Taxi Safety and Complaints
Raleigh taxis are a safe, comfortable, and fast way to get around the city and surrounding area during your visit. Taxi drivers are reliable and professional. If an issue does come up during your trip, keep a note of what happened, when, and where along with the taxi's license plate number. You can then file an official complaint directly with the taxi company you used for your transfer. If you experience unprofessional behaviour or feel unsafe during your trip, you may also visit the official Raleigh NC Government website and report the driver.