Taxis in Rochester
Rochester, also known as "Festival City", with its vibrant festivals almost every weekend, is a town in Ulster County, west of New York City. Packed with artistic activities, museum exhibits and more, the city brings in over 1.5 million yearly visitors. With so much to see, the best way of getting around is in a Rochester cab.
TRAINED DRIVERS
Hand picked & english speaking drivers
LOW PRICES
Same price as a regular Taxi from the line
FLIGHT MONITORING
Drivers are always on time
QUALITY SUPPORT
24/7 Email & Phone support
How much does a taxi cost?
Night time


(00:00 - 05:00)
FROM CITY TO ONTARIO BEACH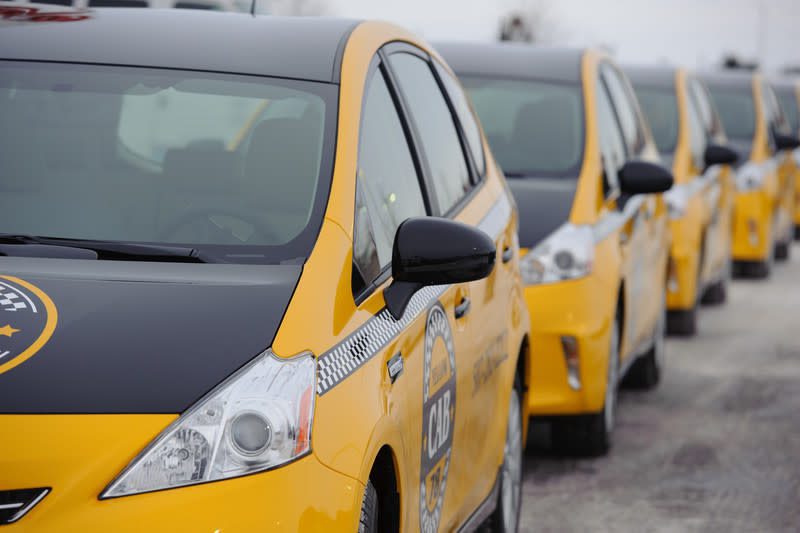 Rochester Cab Prices
Taxi services in Rochester calculate their fares using a taximeter based on the time and distance travelled to your exact destination. Only one tariff is applicable and is as follows:
Initial fee: $2.50 (€2.45)
Price Per Km: $3.10 (€3)
Waiting time per hour: $21 (€20.40)
However, if you prefer to travel at a fixed competitive rate with a local, friendly driver, you can pre-book your private Rochester taxi transfer with Welcome Pickups.
What our customers say about Welcome
How to get a taxi in Rochester
Taxis in Rochester, NY are easy to find, as a number of companies operate in and around the city. You can get a cab by hailing one straight from the street or heading to a popular tourist area or hotel. Alternatively, you can book a Rochester taxi via their website or telephone. A few local companies you can call are:
Rochester Taxi Service: +1 (585) 414 4650 / +1 (585) 414 1067
Yellow Cab of Rochester: +1 (507) 282 2222
Five Star Taxi Rochester: +1 (585) 489 6033
Nevertheless, if you know when and where you'll be needing a ride, you can always pre-book your on-time pickup and rely on Welcome's reliable drivers for your door-to-door taxi service in Rochester.
The Benefits of Booking a Rochester Taxi in Advance
Discovering a new city in the comfort and safety of a Rochester cab is a great way to start your holiday, especially when travelling with children. The last thing you want is to get lost in Rochester's public transportation with heavy luggage. For that reason, pre-booking your Rochester cab transfer with Welcome Pickups is the way to go!
Welcome ensures on-time pickups, premium customer service, and 5-star transfers with handpicked local drivers. Book your transfer and make the most of our fast and simple booking process!
Rochester Taxi Tips
It is customary to tip your taxi driver in Rochester; most leave 15% of the total fare.
Ensure that your Rochester cab driver turns on and resets their taximeter before starting your ride.
All taxis in Rochester should accept card payments, although it is best to ask your driver beforehand.
Please note that an additional $2 will be added for every extra passenger after the first.
Wheelchair Accessible Cabs in Rochester
Unfortunately, traditional cabs in Rochester cannot accommodate wheelchairs. However, a few private companies provide wheelchair-accessible vehicles, such as Silver Ride Taxi. Please note that it is essential to book your cab and specify your requirements ahead of time to ensure vehicle availability.
Rochester Taxi Safety and Complaints
If you regrettably encounter a bad experience during your taxi ride, you can file a complaint with the cab service you travelled with. Alternatively, for more serious matters regarding your safety, you can also contact the Rochester Police Department by phone at +1 (585) 428 6720. Please ensure your taxi receipt is at hand, as it contains valuable information you will be asked for.