St. Louis Taxi Service
St. Louis is a historic US city, which played a major role as the gateway to discovering and conquering the wild west. Today it is an important destination of the MidWest with a number of interesting attractions to see and experience. Take a steamboat ride down the great Mississippi River or indulge in some of their world-famous barbecues whilst enjoying the sounds of the blues; St. Louis doesn't disappoint.
St. Louis is a large city with a lot of popular attractions and points of interest scattered all over the city. A taxi is therefore an ideal transportation method to help you navigate and comfortably travel to your chosen destinations.
TRAINED DRIVERS
Hand picked & english speaking drivers
LOW PRICES
Same price as a regular Taxi from the line
FLIGHT MONITORING
Drivers are always on time
QUALITY SUPPORT
24/7 Email & Phone support
How much does a taxi cost?
Night time


(00:00 - 05:00)
From Downtown St. Louis to Grand Centre Arts District
From Downtown St. Louis to Missouri Botanical Gardens
From Downtown St. Louis to St Louis Zoo
From Downtown St. Louis to Cathedral Basilica of Saint Louis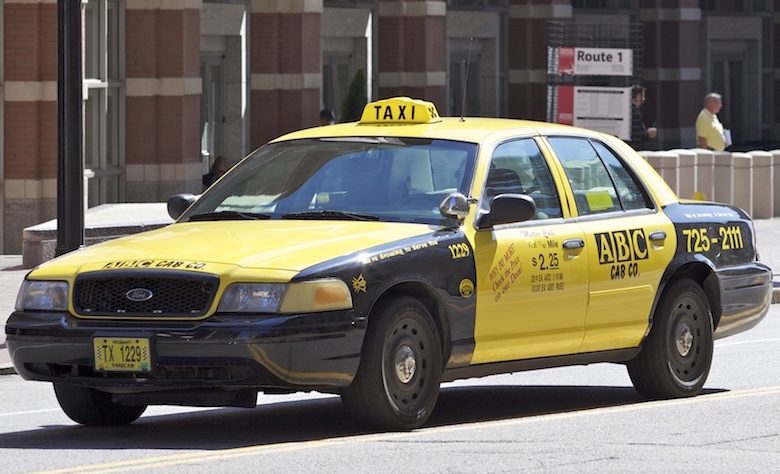 St. Louis Taxi Prices
St. Louis taxi prices are calculated using a calibrated taximeter that is installed in all taxis. The cost is comprised of an initial base fee, a per km cost and a waiting time charge per hour, where that is applicable. The rates are set by the city and were most recently revised in January 2020. They are as follows:
Initial base fee: $3.50 (€3.55) 
Per km cost: $1.38 (€1.40) 
Waiting time charge / per hour: $24 (€24.25)
Night transfers are calculated using these rates too, so there are no extra costs associated with late-night transfers. Keep in mind that there is an added surcharge of $4 (€4.05) for all taxi fares from the airport.
What our customers say about Welcome
How to get a cab in St Louis
Acquiring a taxi service in St Louis is an easy affair as there are a number of options available. You can request a taxi from your hotel reception or simply pick a cab from a taxi rank, which you will find outside most hotels. If you find yourself in the downtown area of the city you can simply hail a taxi straight from the street. Late-night transfers are best arranged through your hotel or booked in advance with one of the many taxi companies available in St. Louis. Some of these include:
St Louis County &Yellow Taxi: +1 (314) 991 5300
Laclede Cab Co.: +1 (314) 535 1162
Chesterfield Taxi & Car Service: +1 (314) 738 0100
Booking your St. Louis Taxi in Advance
Booking your St. Louis taxi in advance with a reliable company like Welcome Pickups, allows you to travel hassle-free. You can effortlessly transport to your desired location, swiftly and in comfort, whilst you focus on the things that matter – your travel companions and making memories to last. You will also be quoted a guaranteed fixed rate fare with no hidden costs and we also have a flexible cancellation policy if your travel plans change unexpectedly.
St. Louis Taxi Tips
Late-night transfers in a St. Louis cab are charged at the normal day rate, there is no additional cost.
All St. Louis airport transfers are subject to an extra charge of $4 (€4.05).
The taxi zone at St. Louis Airport Terminal 1 is located outside exit door 14 to the Garage Yellow Level and at Terminal 2 outside exit door 12.
Wheelchair Accessible Taxis in St. Louis
Finding wheelchair-accessible taxis in St. Louis up until recently was quite difficult. Several taxi companies have however recently added fully accessible vehicles to their fleet. These include Metro West at +1 (636) 272 8294 and Airport Best Taxi Service at +1 (314) 781 1515. It is recommended to book a wheelchair-accessible vehicle well in advance of your transfer to guarantee availability.
St. Louis Taxi Safety and Complaints
St. Louis taxis are a safe travel option to use when visiting the city. They are regulated by the St. Louis Metropolitan Taxicab Commission and all vehicles must meet strict standards enforced by the Commission. In the event that a taxi passenger wants to make a complaint, they should make a note of the details of the transfer and contact +1 (314) 535-7700 via phone, or send an email.