Tulsa Taxi - The Easiest Way to Get Around Town
If you're into art deco, performing arts and world-class barbeque, then Tulsa is the city for you. Located in Oklahoma USA, Tulsa is filled with amazing architecture, fascinating museums and art galleries, and some of the best BBQ joints you'll have tried in your life. To make sure you have time to see it all, we recommend taking a quick and easy Tulsa taxi to get around. You can easily pick up a cab service in Tulsa by hailing one in the street, calling a phone dispatch company, walking to a taxi rank or booking in advance.
TRAINED DRIVERS
Hand picked & english speaking drivers
LOW PRICES
Same price as a regular Taxi from the line
FLIGHT MONITORING
Drivers are always on time
QUALITY SUPPORT
24/7 Email & Phone support
How much does a taxi cost?
Night time


(00:00 - 05:00)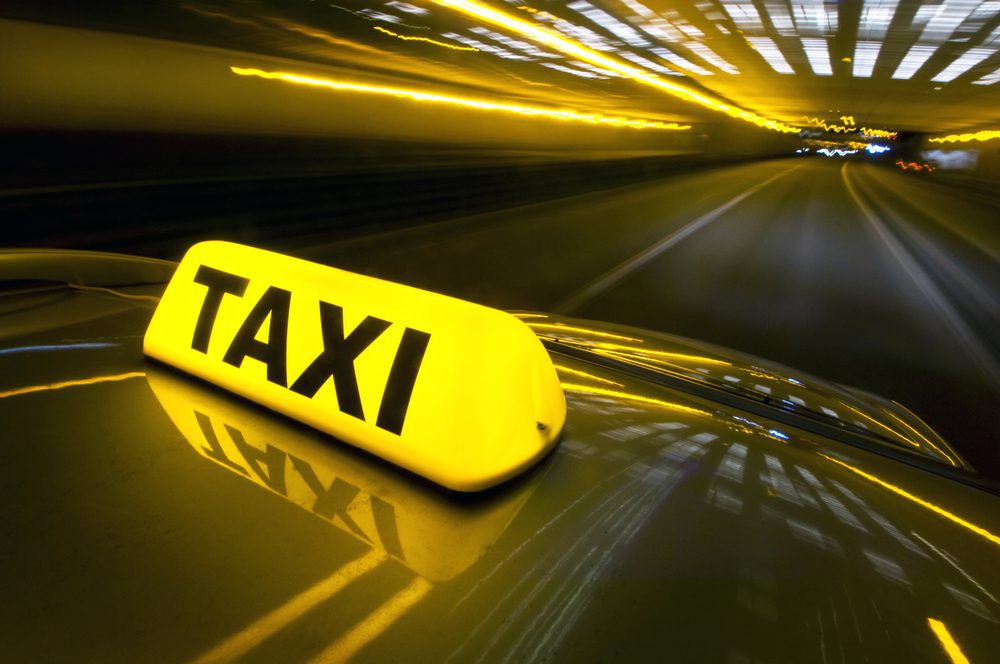 Tulsa Cab Fares
There are no official set rate fares when it comes to taking a cab service in Tulsa. Your driver will use a taximeter to calculate the cost of your journey. The government has set maximum tariffs, which every Tulsa taxi driver must adhere to, but each company can charge whatever they wish, so long as they stay under the maximum tariff. This means that the cost of a Tulsa cab can vary depending on the company you travel with. However, as an example, the prices for the popular Tulsa Yellow Cab company are listed below;
Base fare: $2 (€2)
Price per mile: $2 (€2)
Hour waiting time: $26 (€26)
It's important to note that most cab services in Tulsa also have a minimum fare of around $10 (€10) and usually charge an additional $2 (€2) per passenger after the first.
What our customers say about Welcome
How to get a Taxi Service in Tulsa
There are countless taxi services in Tulsa to choose from. Most companies offer curb-side pickup and are available at taxi ranks located around the city centre. However, if you'd prefer a more personalised service or need to be picked up from outside the downtown area, we recommend either booking your Tulsa taxi in advance or calling one of the phone dispatch companies. Some of the top-rated cab services in Tulsa are;
Tulsa Yellow Cab: +1 (918) 582 6161
Tulsa Taxi Cab: +1 (918) 934 0000
Royal Taxi Tulsa: +1 (918) 622 9999
Access Taxi Cabs:  +1 (918) 698 2599
Booking your Tulsa Cab with Welcome Pickups
During peak travel times, holidays or bad weather, trying to get a local Tulsa taxi can be a nightmare. All the taxis that pass you in the street are likely to be full and there can be up to an hour wait time for a phone dispatch taxi. To avoid these long wait times, we recommend pre-booking your Tulsa cab rides with Welcome Pickups. We offer all customers guaranteed on-time pickups, personalised transfers, competitive fixed-rate fares and 24/7 customer service.
Tulsa Taxi Tips
Be aware that there is a minimum charge of $10 (€10) for taking a Tulsa taxi, no matter how short the journey is.
Some Tulsa cab drivers accept credit card payments through their individual phone applications.
There will be a surcharge of $2 (€2) per passenger, after the first, added to your fare.
Tipping your Tulsa taxi driver 10 to 20% of your total fare is expected.
Wheelchair Accessible Cab Service in Tulsa
Although the standard Tulsa cab companies don't offer wheelchair-accessible vehicles, there are plenty of specialised taxi services in Tulsa that do. If you're looking for a vehicle with a ramp or hydraulic lift for a wheelchair user, you can book with one of the following companies:
HealthRide: +1 (918) 404 0038
Mobility One Transportation: +1 (918) 437 4488
Deano's Senior Transit: +1 (918) 973 3321
Tulsa Taxi Safety and Complaints
Taking a cab service in Tulsa is usually extremely safe and reliable. However, as there are many different Tulsa taxi companies operating throughout the city, levels of service can vary. If you do experience any issues during your journey, we suggest reporting it directly to the company you travelled with first. If the issue is more serious, you can report it to the Tulsa Police Department by calling their non-emergency line on +1 (918) 596 9222.